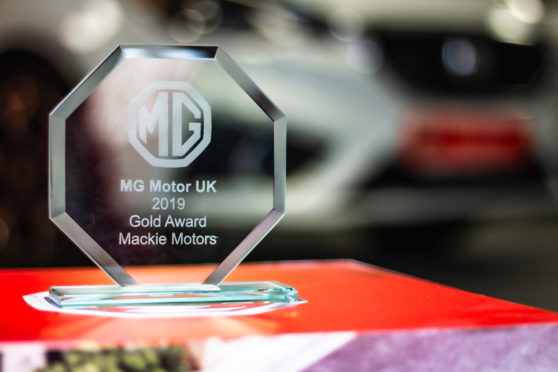 The New Year began where 2019 left off for Mackie Motors in Brechin, with yet another franchise dealer award.
Following success in the Renault Dealer of The Year Awards in December, their MG team scooped the Gold Sales Dealer of The Year Award at MG's Annual Dealer Conference in London.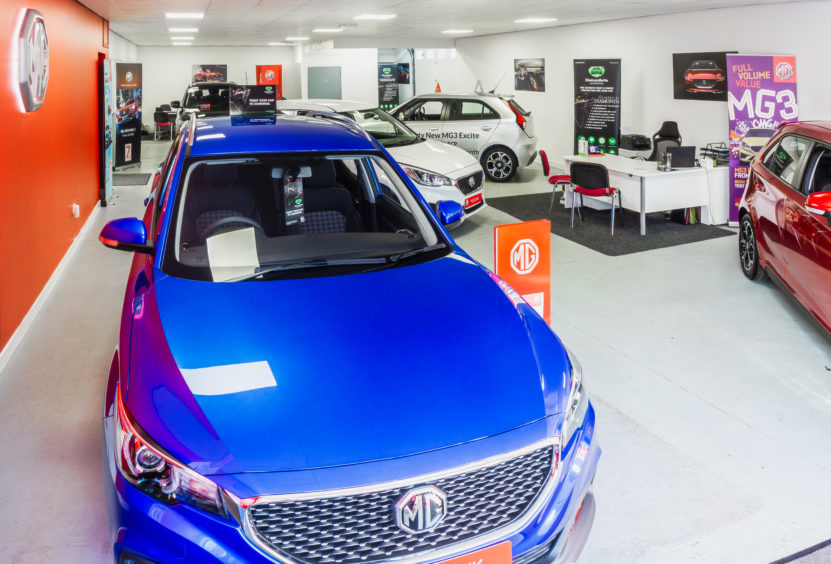 MG, the UK's fastest growing car manufacturer, announced their top performing dealers and ambitious plans for 2020 at a black-tie dinner at London's prestigious Renaissance Hotel.
The event was compèred by Wales legend Ryan Giggs and celebrated the group's success in 2019 – underpinned by their two newest models, the MG HS and the fully electric MG ZS EV.
"We only began our journey with MG in February, so it was a fantastic achievement for us to pick up the Gold Sales award so soon", explained Mackie Motors Managing Director, Kevin Mackie. "We have a hard-working team who are passionate about delivering a first-class experience to our sales and service customers and it's great to receive national recognition for our efforts. The two new additions to the MG range are outstanding and the incredible popularity of the recently launched MG ZS EV in particular stand us in great stead to build on the success of 2019".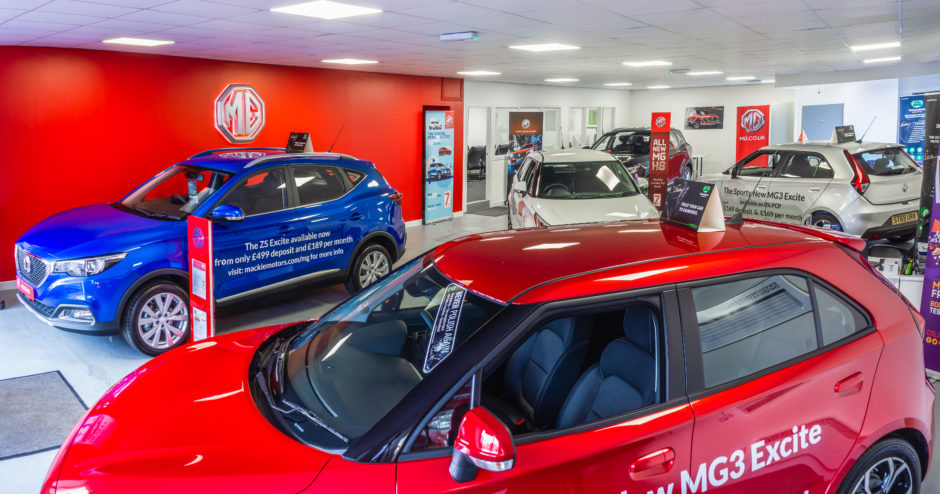 "We were delighted to award our Gold Sales Dealer Award to Mackie Motors for their great first year with MG," said Daniel Gregorious, Head of Sales and Marketing for MG UK. "After developing a superb showroom for MG, Mackie took the cars to market with a great deal of enthusiasm, using social media, off-site events and traditional media to spread the word. They embraced MG's national activity, making it work for them locally and their hard work delivered good sales and a local market share which exceeded our expectations for a new dealer."