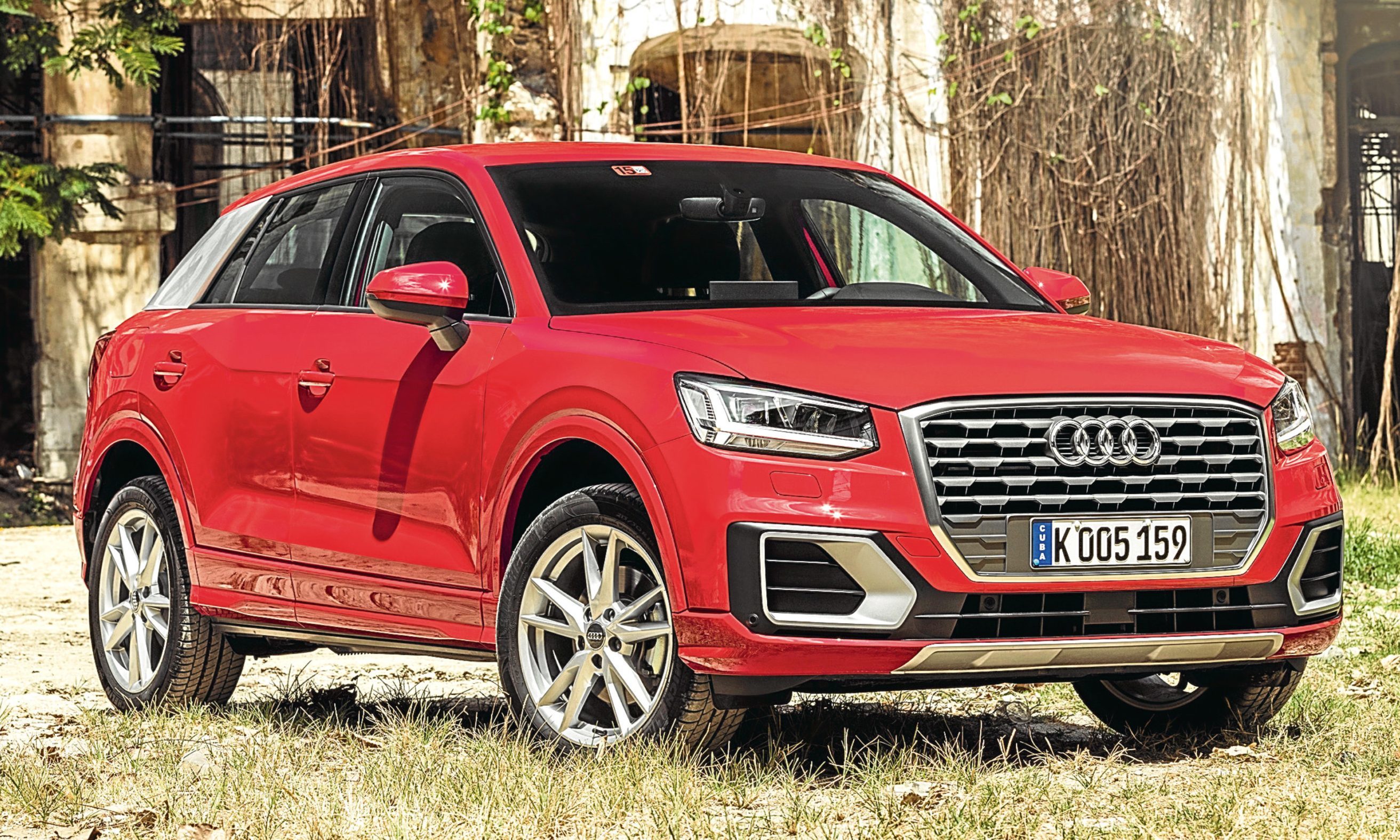 Audi threw everything it had at the Goodwood Festival of Speed last weekend, with no fewer than nine upcoming models making their UK debuts.
One of the most interesting – and affordable – was the new Q2. Audi's smallest crossover yet, it'll sit underneath the Q3, Q5 and big ole Q7.
It will be available as a front wheel drive or with Audi's Quattro four-wheel drive system.
Under the skin there's a choice of three TFSI petrol and three TDI diesels, with Audi's 1.0 litre three-cylinder petrol offering 114bhp, the 1.4 litre four-cylinder sitting below the 187bhp 2,.0 litre TFSI. Diesel options are the 1.6 litre TDI with 114bhp and a pair of 2.0 litre TDIs with 148bhp or 187bhp.
It goes on sale later this summer with a starting price expected to be in the region of £20,000.
At the other end of the price scale is the R8 V10 Spyder.
The 553bhp supercar comes a year after the second generation coupe R8 was released.
Audi reckons the new Spyder is 50 per cent stiffer than the last Spyder, and its canvas roof stows beneath a massive rear deck, able to open or close at speeds up to 31mph in 20 seconds.
Fuel economy "improves" to just over 24mpg thanks to a new coasting function that idles the engine when it's not needed.
Expect it to cost around £130,000.
In between those two extremes are a plethora of other upcoming Audis, including the new S5 Coupe, and the Audi TT RS which first revealed a year ago is hardly new but apparently it had never been seen in the UK before.
A couple of Q7s were also at Goodwood, including the Q7 e-tron plug-in hybrid, which returns a claimed 156mpg, and the SQ7 – a diesel with 429bhp.
There was also the refreshed A3 range. Audi's upmarket Golf rival has been given a styling refresh along with a few new engine options.
Following a trend for downsizing, there's a 1.0 litre three -cylinder petrol unit, while a powerful 2.0 petrol engine also joins the range.