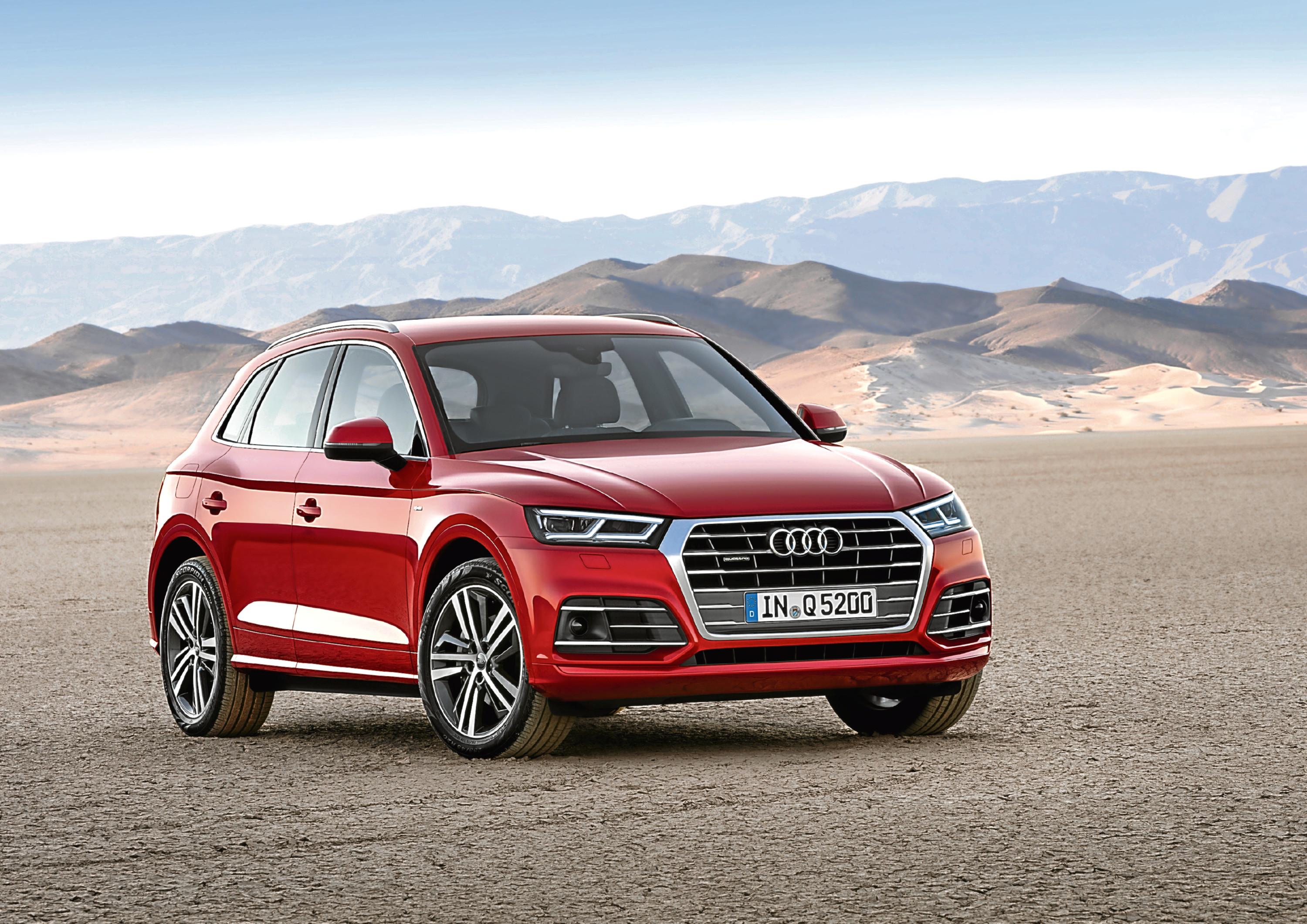 Since its launch back in 2009 the Q5 has become Audi's most popular SUV, with more than a million sold.
Now an all-new second generation model has been revealed at the Paris Motor Show and will go on sale in the UK early next year.
The new car is approximately 90kg lighter than the model it replaces, but is also bigger inside and out. The new car also gets Audi's fantastic Virtual Cockpit display in place of more conventional dials.
Five engine options will be available at launch – a petrol and four diesels. The petrol has 248bhp and four-wheel drive.
A 2.0 litre diesel can be had with 148, 161 or 187bhp and two or four-wheel drive. Higher up the range is a 3.0 litre V6 diesel with 282bhp. An SQ5 with 340bhp and an RS Q5 with more than 500bhp will join the range later on.
The updated Q5 takes design inspiration from the Q3 and Q7, with a large, angular, chrome grille at the front flanked by LED headlights.
It's not a radical redesign. The car's overall silhouette is the same, but has stronger shoulder lines, larger wheel arches and a lower roofline. As standard, the Q5 will ride on 17in alloy wheels, although wheels as big as 21in will be available as optional extras.
On the gadgetry side of things, the Q5 has an in-car wifi hotspot system that gives you permanent web access on the go, supported by a sim card charged at a flat rate for data, and free for the first three years. An optional tablet can be fitted to act as a rear entertainment screen, and massage seats are offered for the first time. The sat-nav system now has a 'Personal Route Assistance' that learns your most regularly driven routes, tally that information with where you park it in the evening, and pre-programme the sat-nav to the destination it thinks you're most likely to want next.
The new Q5 will be built at an all-new factory in Mexico, with first deliveries in January 2017, and the base starting price in Germany for the 2.0-litre TDI is the equivalent of £38,000 – although final UK spec and prices will be announced closer to the launch.