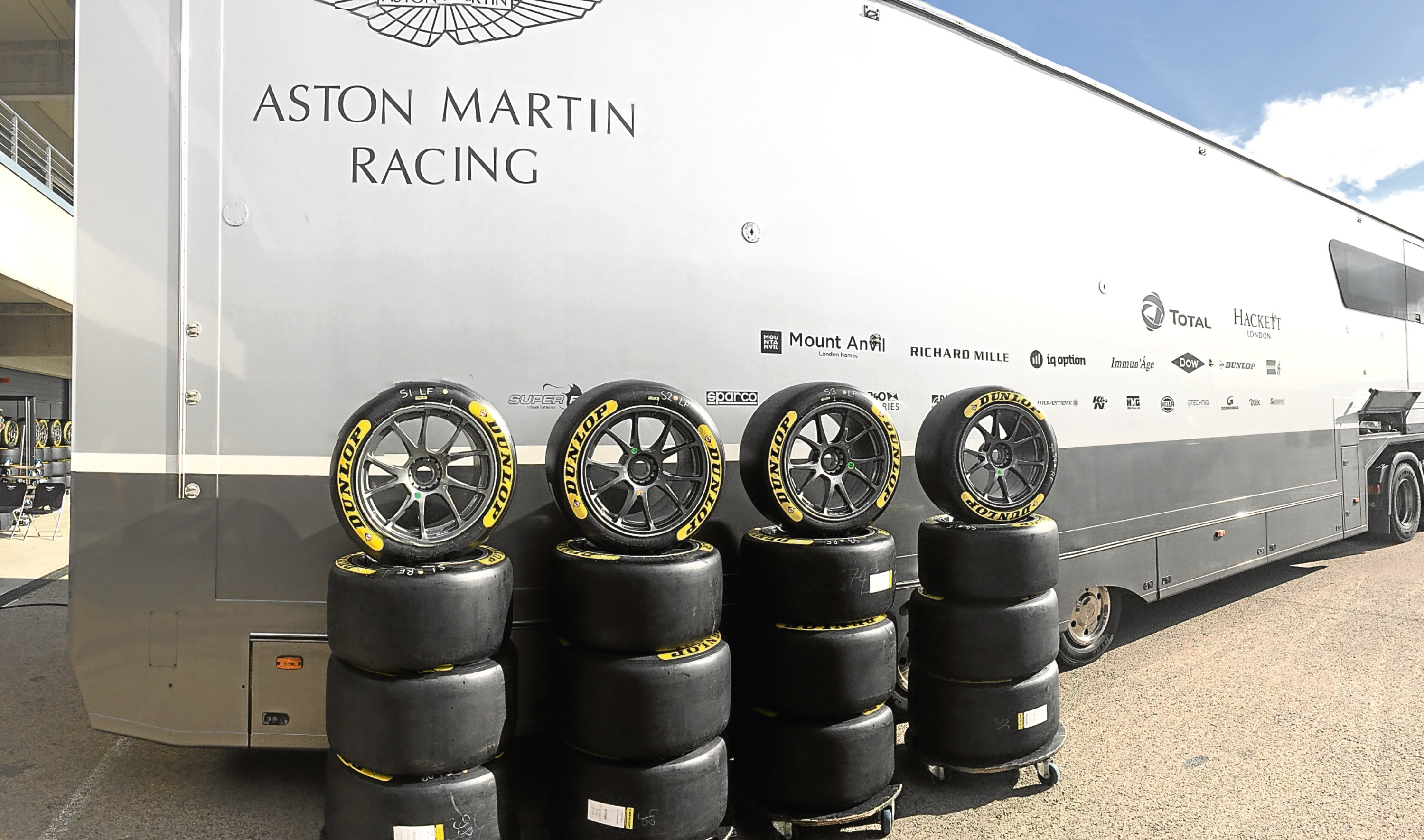 This month has been very testing, in a good way!
I'll be competing in three different championships this year which means three separate sets of pre-season testing to be done with each team and team-mate.
With the Aston Martin Racing factory team we geared up for the World Endurance Championship in Spain at a track called Aragon Motorland. It's an ideal venue for testing the Dunlop tyres we'll use in this year's championship. A regulation change means we'll have fewer tyres available to use on a race weekend, so we have to look after the ones we do have – meaning a new approach in terms of driving style. . We pounded round the track for hours gathering data and learned and analysed a lot, so we'll see come the opening round at Silverstone next month where we are in terms of performance.
After that it was over to the south of France to the famous Paul Ricard circuit near Marseille with TF Sport and fellow driver Ahmad Al-Harthy. The Aston Martin GT3 felt absolutely beautiful to drive there after a few big set up changes, and Ahmad was on top form. We have our official test in front of the public for British GT and World Endurance Championship in a few weeks so my race helmet has been repainted and sponsor stickers replaced. It's looking fast even if I do say so myself!
My teammate Darren Turner and I also have a day's seat-fitting coming up. This is an essential part of endurance racing because it's so important to be comfortable in the car when you can be driving for up to three hours at a time at speeds of well over 150mph. All these little things can add up to help you gain the time you need to win races at the top level.