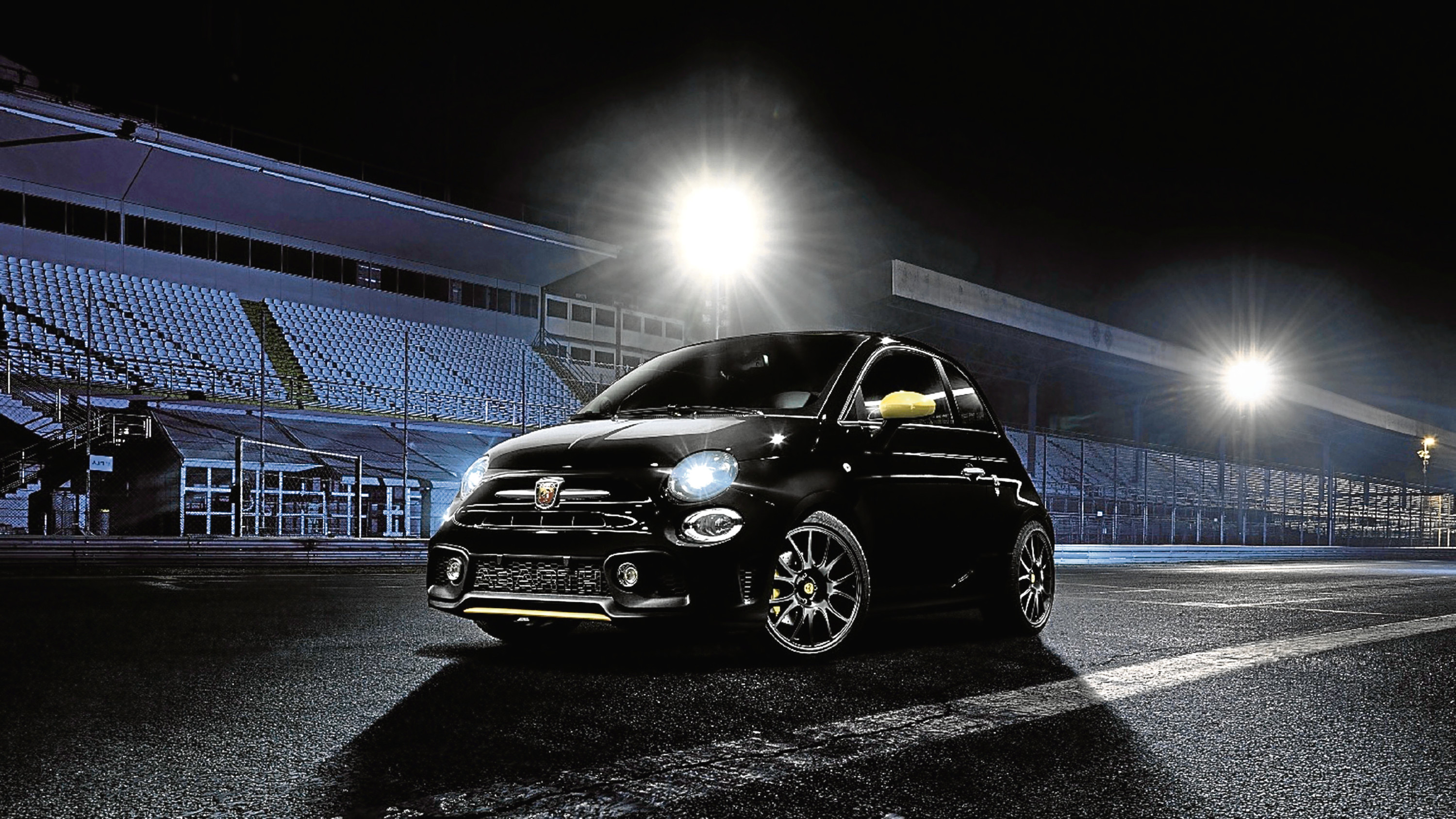 A new track-focused Abarth 595 has been revealed in the form of the Trofeo, with uprated performance parts and a price tag below £20,000.
Based on the Fiat 500 and modified by the Italian manufacturer's tuning arm Abarth, the standard 595 has a reputation for being a raucous little hot hatch.
But now the tuner has revealed a more track-focused version to sit between the base model and the top-spec, high-performance 695 Biposto.
To mark the Trofeo out as a more focused performance car than the 595, it gets perforated and ventilated brake discs, Koni rear suspension and Abarth's raucous "Record Monza" exhaust pipe with a quiet mode. The 157bhp, 1.4-litre engine is unchanged, though. At £17,290 for the hatchback version, it offers great value for money.
As evidence of its track day-biased attitude, the 595 Trofeo comes with a unique satellite navigation system that has some of the world's most famous tracks built in. While visiting tracks such as Spa-Francorchamps or the Red Bull Ring, drivers can save and analyse their lap times.
Created by racer Carlo Abarth in 1949, the company became a hugely successful racing team. It was bought by Fiat in 1971 and made the company's rally cars.
The name was occasionally used in the 80s and 90s to denote faster versions of Fiat's cars, but in 2007 the company was resurrected to build proper performance cars based on the Italian manufacturer's more common vehicles.
Meanwhile, it's been a poor day for April Fools. When I first started this job motoring PRs took great delight into fooling car hacks into printing fabricated stories for Fools' Day but this year only a solitary effort dropped into my inbox.
So hooray for Honda, who put a smile on my face with their announcement of an in-car dating app. Purporting to help drivers find love on the road, the tinder-inspired H-Swipe uses an interactive windscreen so motorists can swipe left or right to find the perfect match.
jmckeown@thecourier.co.uk