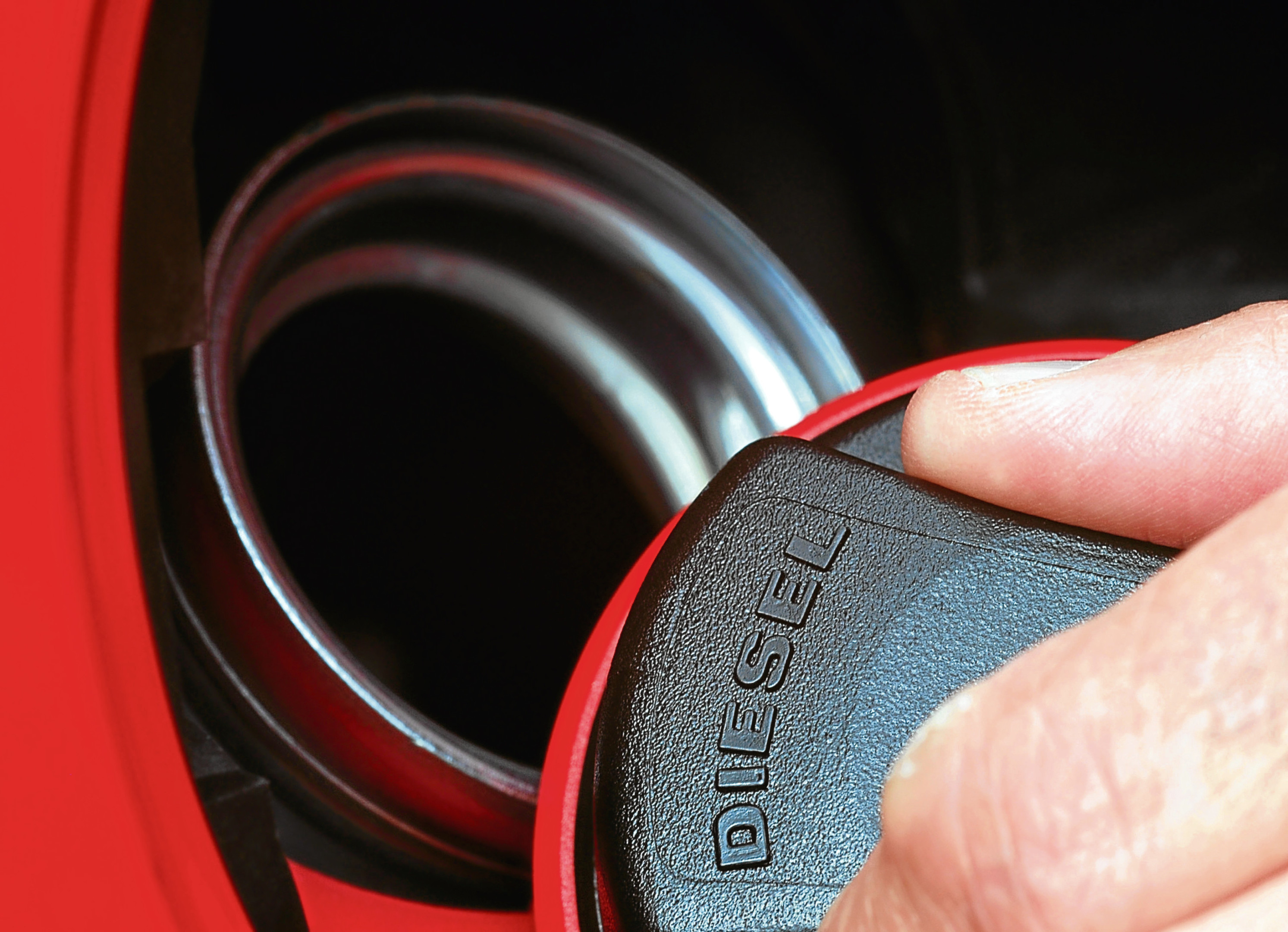 Drivers are to be offered cash incentives to get rid of their diesel cars under new government proposals. Motoring editor Jack McKeown asks if it's time to ditch the diesel.
The Conservative Government will pay drivers compensation to scrap their diesel cars in a radical plan to improve air quality.
Tomorrow, the Government is to unveil its strategy to crack down on emissions, including proposals to reduce the number of diesel cars on the roads.
The Conservaties wanted to keep the plans secret until after the General Election but were forced into revealing their hand after losing a legal battle to environmental campaigners.
Some details of the plans were obtained by the Daily Telegraph. According to the paper, car owners will be able to receive cash only if the vehicle to be scrapped is old enough and registered in an area where air pollution is already at dangerous levels.
The new strategy is to be unveiled tomorrow, ahead of the May 9 deadline imposed by a judge last week, after ministers decided not to appeal against the High Court's rejection of a bid to delay it until after the election.
Environmentalists won a legal challenge against the Department for Environment, Food and Rural Affairs, which argued that a delay was necessary in order to obey "purdah" rules restricting government announcements during the General Election period.
Prime Minister Theresa May has in the past indicated that she will not punish drivers of old diesel cars if the Government cracks down on the motors to protect the environment.
Drivers were encouraged to switch away from petrol under Tony Blair's government and Mrs May said that would be taken "into account" in future plans.
Sarah Olney, Liberal Democrat MP for Richmond Park, said it would take "more than hastily cobbled together policies to convince people that the Conservatives care about air quality".
She said: "Thousands of deaths are caused each year from air pollution, yet this government has dithered and delayed.
"On top of this the Conservatives are committed to a third runway at Heathrow that would worsen air quality and blight lives."
Sandy Burgess is chief executive of the Scottish Motor Trade Association, which represents hundreds of car dealerships over Scotland.
He broadly welcomed a potential scrappage scheme for diesels. "Obviously we won't know the details until Friday," he said. "But anything that gets old, more polluting diesels off the road and drivers into modern, economical and low polluting cars is to be welcomed."
According to Sandy, canny buyers could potentially benefit from two government grants. "If older diesel car owners can get a few thousand pounds through the scrappage scheme they may then be able to purchase an electric car, benefitting from up to £4,500 in government grants."
Sandy is clear that drivers of new diesel cars need not be worried they'll be forced off the road. "What's being targeted is cars with the old Euro 4 engines from 2005. We're now at Euro 6, introduced in 2014, and the difference between the two is exponential.
"If you compare a car with a Euro 4 and Euro 6 engine, the harmful NOx  emissions have dropped by 84%."
Should people planning to buy a new car steer clear of diesel? "Put it this way, my current car is a diesel and my next car will be a diesel," Sandy continued. "I do 30,000 miles a year and need a diesel car for the economy.
"However, diesel cars are not suitable for those who make lots of short journeys. They perform best on long runs.
"So my advice is if you do high mileages and long journeys, buy a diesel car. If you do low miles and lots of short journeys, go for an efficient petrol car."
Opinion: Jack McKeown, motoring editor.
Motorists could be forgiven for feeling a little confused.
It's only a few years ago that Tony Blair and then Gordon Brown's governments were urging us to ditch our inefficient petrol cars and go diesel.
Now we're being told that actually diesel cars are poisonous and it's time to go back to petrol.
Science develops and changes all the time, of course, and previous governments can't be blamed for not having the knowledge we do now.
There's also no doubt we must do something to reduce pollution. Dundee's Seagate and Lochee Road rank among Scotland's most polluted streets and that situation has to be tackled.
But cars have made astonishing progress in improving efficiency and reducing emissions over the last 15 years and zero-emissions electric vehicles are now becoming mainstream.
Dundee City Council in particular deserves recognition for its role in purchasing a fleet of electric vehicles for its employees to use.
However, unless we tackle all sources of pollution, including buses, trains, air travel, food production and home heating, we won't make a big enough dent in the problem.