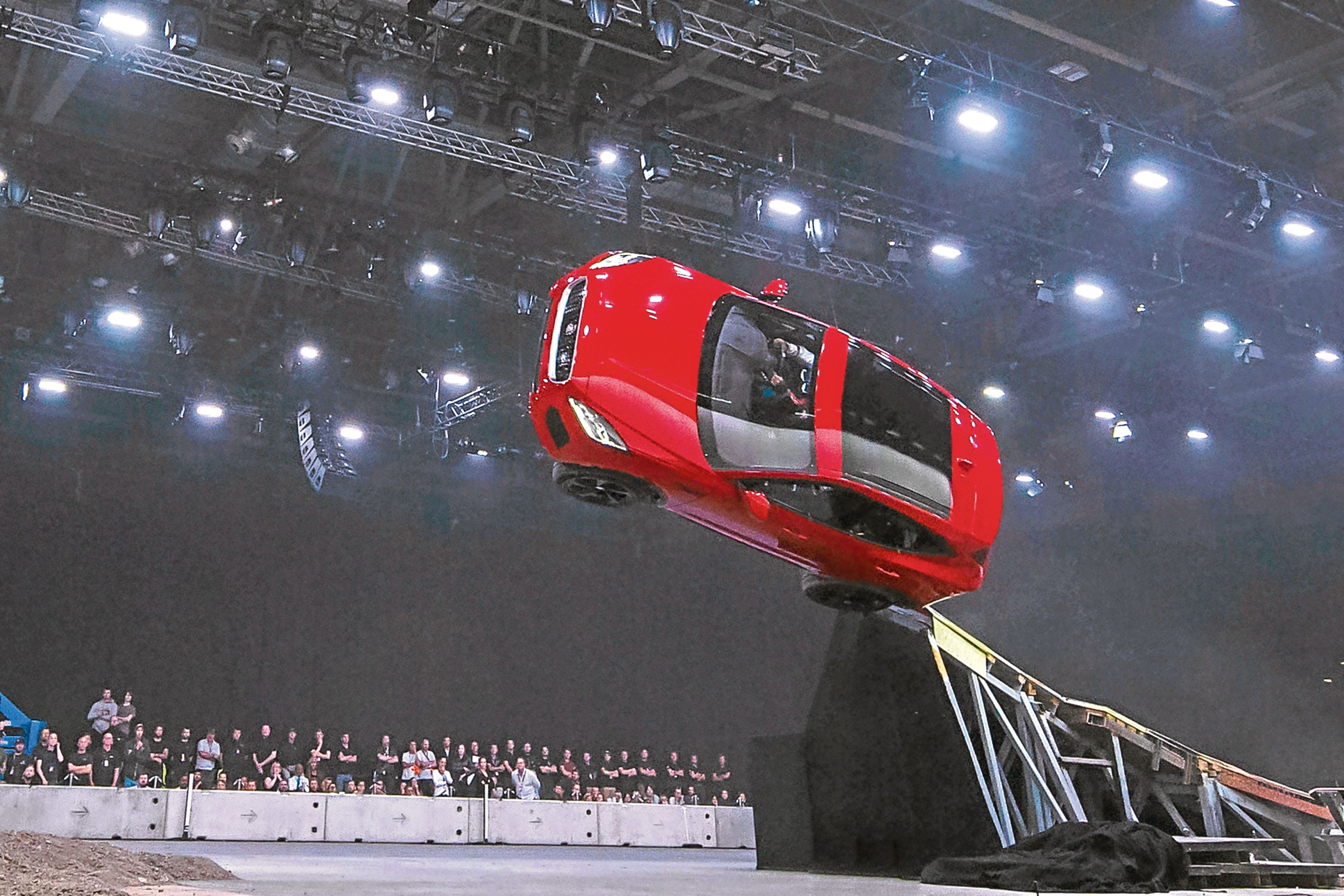 Hot on the heels of the remarkable F-Pace, Jaguar has launched its second SUV.
The E-Pace is a smaller five-seater designed to take on the Audi Q3 and Q5, BMW X3, Volvo's upcoming XC60, and its own stablemate the Range Rover Evoque.
Jaguar held the most literal car launch I've ever witness, hiring stunt driver Terry Jones to put the car through a barrel roll at an event in London – and bagging a Guinness world record in the process.
Not many owners are likely to require their E-Pace to be capable of such displays of aerial tomfoolery but it's very impressive nonetheless.
Of more practical value is the knowledge the car should, Jaguar hopes, be on sale before the end of this year with a starting price tag of £28,500.
All but entry level models will come with four-wheel drive as standard and there's a wealth of technology and driver features to tempt people away from their German marques and into buying British.
Jaguar is positioning the E-Pace as a much more sports-orientated model than its larger sister with drivers able to set up their own personalised throttle, steering and transmission settings. The engine line-up will include a 300PS petrol unit producing a 0-60mph time of under six seconds.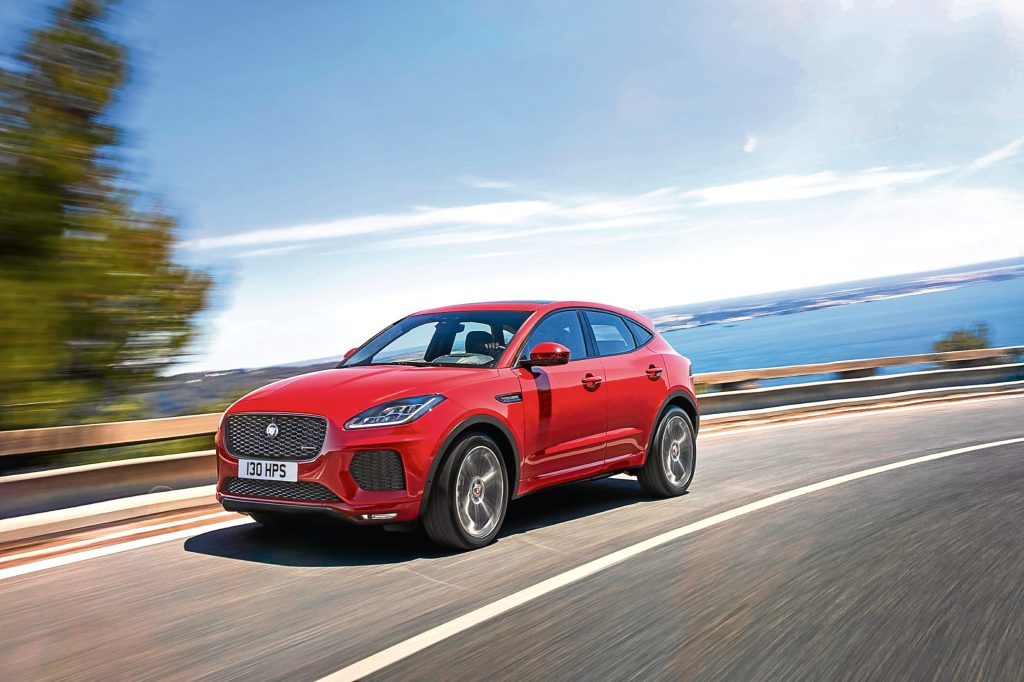 Five powertrains will be offered in the E-Pace, across three petrol and two diesel engines. All are Ingenium units built at Jaguar Land Rover's plant in the West Midlands – the E-Pace will be the first Jaguar with a totally Ingenium engine line-up.
The E-Pace itself, however, will be built not in Britain but in Austria. Such is the wave of popularity Jaguar Land Rover is riding now that its British manufacturing facilities are operating at close to full capacity.
Its exterior design is bolder than that of the F-Pace and said to be evolved directly from the F-Type sports car.
Jaguar is also promising the very latest connectivity for E-Pace owners. The car's 4G wi-fi hotspot will provide content streaming through up to eight devices simultaneously, while a Touch Pro infotainment system will allow occupants to access their favourite smart device apps through the car.
The E-Pace is built on the same platform as the Range Rover Evoque and so is a similar size. It's 4,395mm long and 1,984mm wide, slightly larger than the 4,370mm x 1,900mm Evoque.
Jaguar says it will seat five in comfort, with generous rear legroom.
The E-Pace has exceptional boot space compared with the Evoque: 577 litres with the rear seats up, compared with just 420 litres for the Range Rover.
Despite its name, there isn't an electric model in the E-Pace line up. That honour is reserved for the I-Pace, which is due to go on sale next year, and looks so impressive it ought to have Tesla trembling.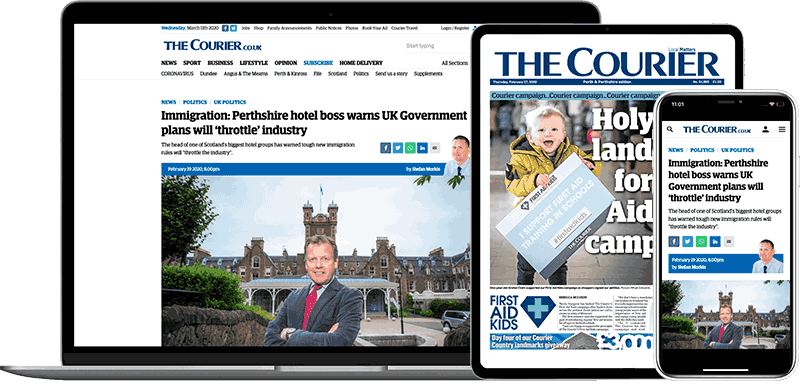 Help support quality local journalism … become a digital subscriber to The Courier
For as little as £5.99 a month you can access all of our content, including Premium articles.
Subscribe