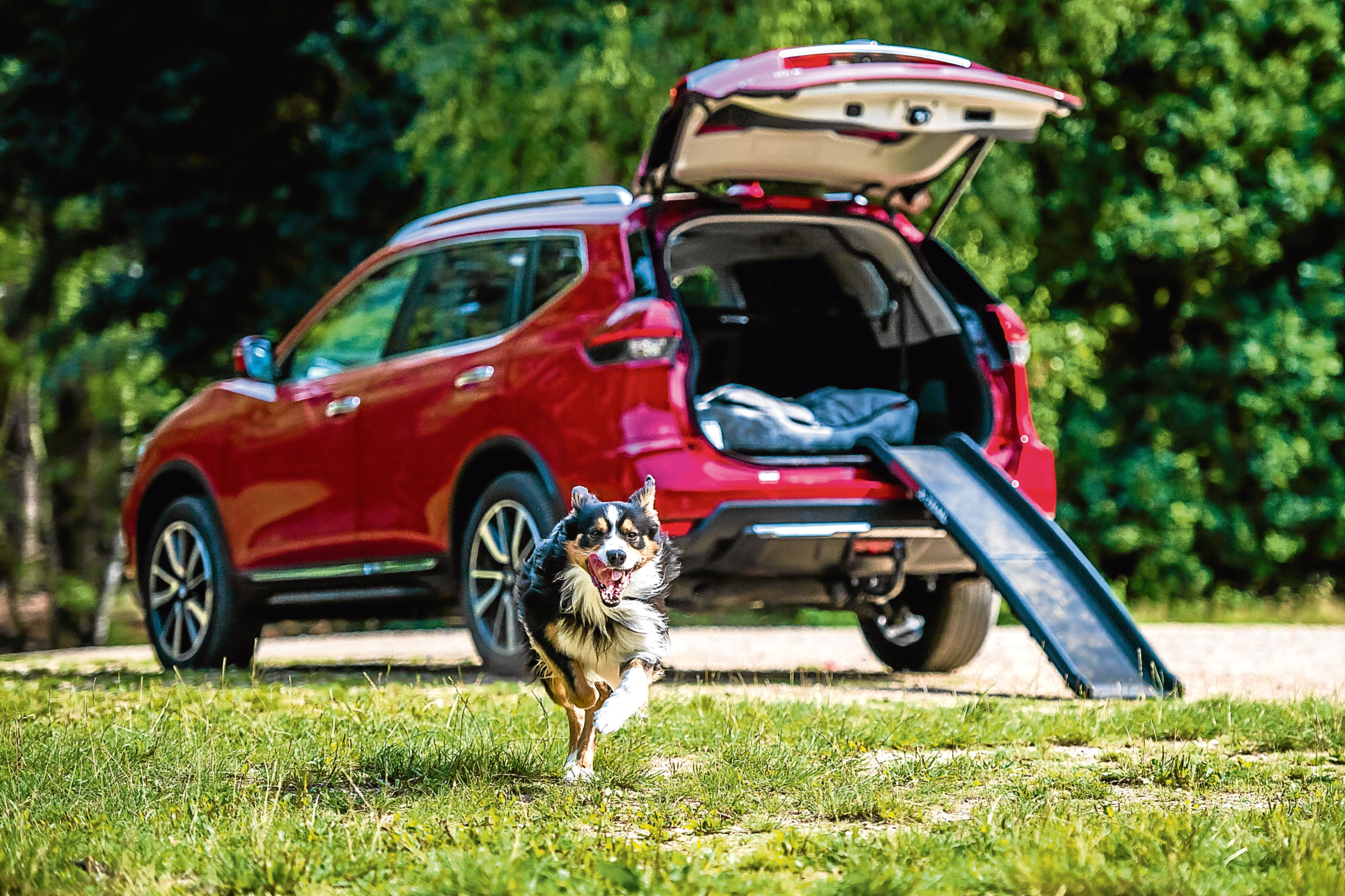 Nissan has launched a special pack for the X-Trail that's great for dog lovers.
The Paw Pack accessory kit comprises six carefully chosen components to transform the boot space into a comfortable and welcoming travel space for canine family members to relax in after a long walk.
There's a dog guard boot separator, and a ramp for smaller or less mobile dogs to use when getting back in after a walk.
There's also a luxurious machine washable dog bed, a non-spill water bowl and a boot liner to protect the upholstery from muddy paws.
You also get a handy tidy for storing leads, treats and waste bags.
Priced at £599 the kit is an optional accessory kit designed especially for dogs – and is now available on all X-Trail models.