Aston Martin has ripped the roof off its DB11 Coupe to create one of the prettiest drop tops in the world.
The DB11 Volante is available to order now, costing from £159,000, with deliveries commencing in the spring.
The Volante is powered by the same 4.0-litre AMG-derived turbocharged V8 engine that made its debut in the coupe version earlier this year, delivering 503bhp and 513lb-ft of torque to the rear axle. This helps the new car go from 0-62mph in 4.1 seconds, with a top speed of 187mph.
The fabric hood, which is available in a choice of red, black silver or grey silver, takes just 14 seconds to lower and 16 to close.
It can be operated remotely from the key, or at speeds of up to 31mph. The boot is 20% larger than that of its predecessor's the DB9 Volante.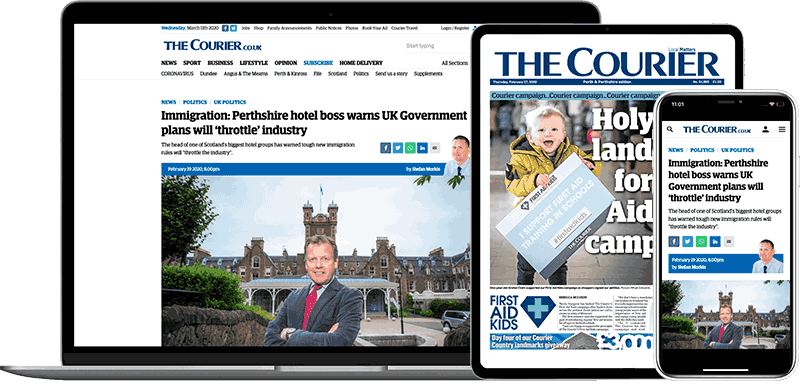 Help support quality local journalism … become a digital subscriber to The Courier
For as little as £5.99 a month you can access all of our content, including Premium articles.
Subscribe