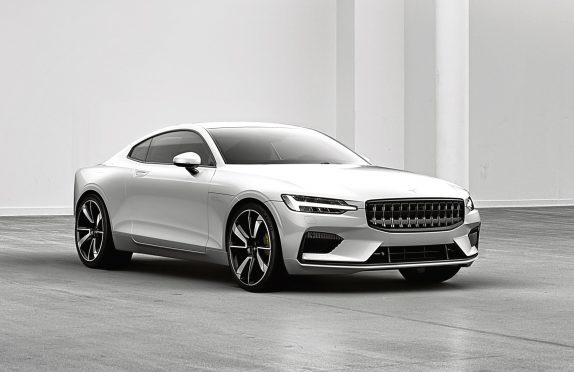 Move over Tesla, here comes Volvo.
After its shock announcement that all its cars will be at least partly electrified by 2019 it has unveiled one of the most exciting of these new models.
The Swedish company – backed by Chinese owners Geely – has set up a new Polestar brand to focus on high end electric cars.
The first of these is, appopriately, called the Polestar 1. Strictly speaking it's a hybrid, with a pair of electric motors providing most of the power but backed up by a petrol engine.
The two door coupe boast the longest electric-only range of any plug-in hybrid. Volvo says.
It'll be able to cover up to 100 miles without having to use its 2.0 litre turbocharged petrol engine.
Bring the internal combustion engine into the mix and you have a combined 600bhp – enough to get from 0-62mph in well under four seconds.
The Polestar 1 will be sold through Volvo's new subscription system, which the company says takes the hassle out of buying a car.
Instead of paying an upfront purchase price, buyers will pay a month fee that includes servicing and insurance. They'll take out a two or three-year deal then replace the car – much the same as people do with mobile phone contracts.
Volvo announced in July that all its new cars launched from 2019 onwards would be entirely electric or hybrids, becoming the first major manufacturer to announce it would be dropping internal combustion engine only vehicles.
Major European carmakers, including BMW, Renault-Nissan and VW, have also outlined plans to ramp up their electric car production. National governments, concerned about carbon emissions and public health, are also encouraging the electric transition through grants and regulation.
The UK announced it wants to ban sales of new petrol and diesel cars by 2040 and the Scottish Government went one better than that, aiming for a 2032 ban.
jmckeown@thecourier.co.uk