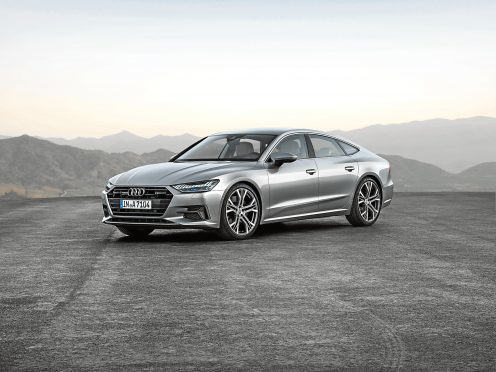 Audi has unveiled the second generation of its sleek, stylish – and expensive – premium coupe, the A7 Sportback.
The original A7 Sportback was released back in 2010 and has gone on to enjoy strong sales.
The new model sits on the same platform as the latest A8, Audi's luxury saloon.
It shares design cues with that car but sits lower to the ground and has a sportier appearance. It also comes with the same cutting edge technology as the flagship saloon, including autonomous driving features and a mild hybrid system.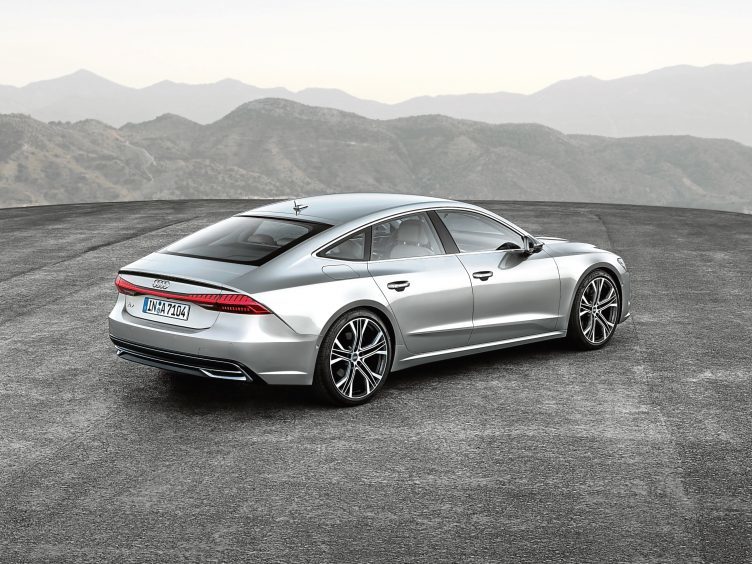 Despite overall size being slightly smaller than the first generation, there is actually more interior space, with legroom extended by 21mm in the rear while the headroom remains almost the same as before.
At launch, the A7 Sportback will only be available with a 3.0-litre petrol V6 engine paired with a seven-speed automatic transmission.
It'll get from 0-60mph in just over five seconds and top speed will be electronically limited to 155mph.
Additional petrol and diesel engines will follow, with a hybrid also likely to join the range at some point.
All versions of the A7 Sportback will have "mild hybrid" technology, with a 48-volt electrical system letting the battery to control minor systems and potentially even switch off the engine while coasting.
The self-raising rear wing stays from the previous model and raises at 74mph to provide more downforce and stability when cruising at a higher speed – although of course UK drivers should never witness it at work.
Inside, the old car's control system has been completely replaced, with twin-touchscreens controlling the major systems. Audi's excellent "virtual cockpit" display will be available as an optional extra. UK models will have three rear seats as standard, although the middle seat is not likely to be terribly comfortable on longer journeys.
Storage space is excellent, with a 535 litre hatchback boot expanding to 1,390 litres when the rear seats are folded.
Autonomous driving systems will allow the car to drive itself in and out of parking spaces. It will also be able to speed up, brake and keep in lane on motorway and A road driving – although the driver isn't allowed to take their hands off the wheel for more than a few seconds.
The A7 Sportback has been designed so its software can be updated through the car's life cycle as new autonomous technologies are developed and released.
Its first public showing will be Los Angeles motor show in November, with UK orders opening early in 2018.
Final specifications and prices will be released closer to the car's on-sale date. Expect the A7 Sportback to cost from around £56,000, however.
jmckeown@thecourier.co.uk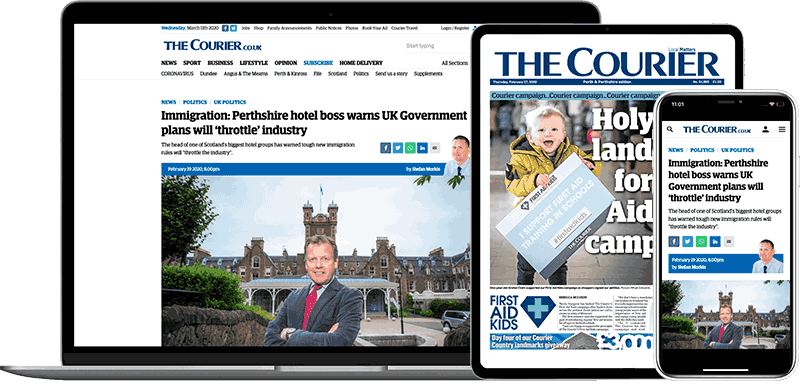 Help support quality local journalism … become a digital subscriber to The Courier
For as little as £5.99 a month you can access all of our content, including Premium articles.
Subscribe