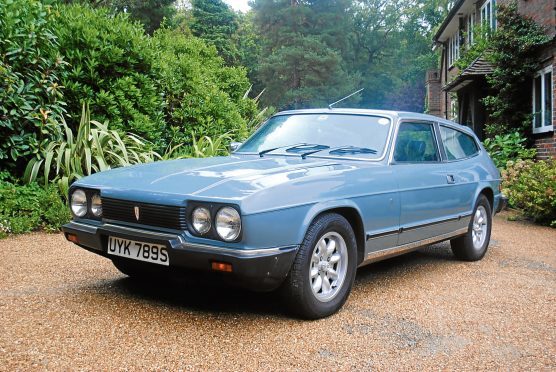 Although today Bond is usually linked to James, of 007 fame, for years Bonds and Reliants enjoyed a special niche in the UK car market.
Both produced quaint, small, low-volume cars with aluminium or fibreglass bodywork that still enjoy a loyal if eccentric following. Today, years after the last Bonds and Reliants were produced, staunch fan clubs hold rallies and get-togethers all over these islands.
A Preston-based aircraft engineer, Lawrie Bond, built the prototype Bond Minicar in the 1940s. Its 125cc motorbike engine powered a tiny single front wheel that swivelled 90 degrees left and right so it could turn "on the spot".
So low-slung you could "step into it", it had a canvas top and two tiny headlights bolted to either side of the bonnet. Later models had hardtops, better engines and more luxury and almost 25,000 were built over 20 years.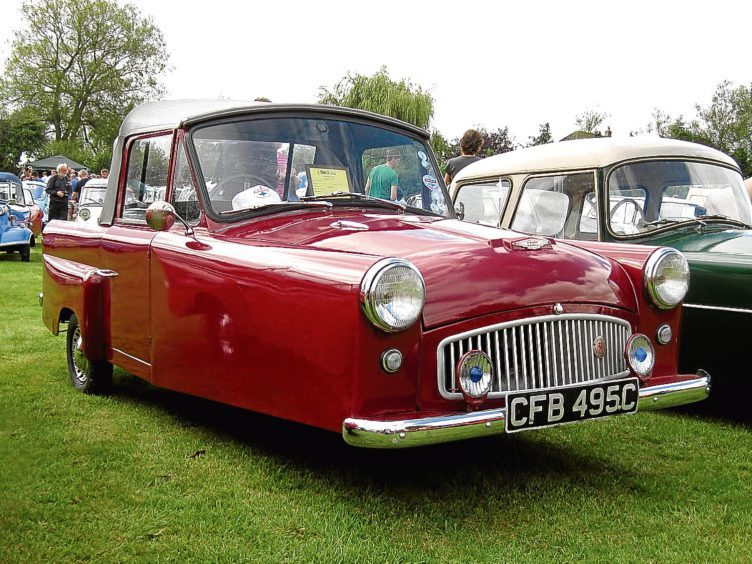 Car tax changes forced Bond into liquidation after 1966 but it was later bought by Reliant, based at Tamworth, Staffs. They had been building three-wheeler cars, vans and other variants since 1935, mostly with a 747cc engine first designed for the Austin Seven.
Reliant were leaders in glass-fibre bodywork and had designed cars for manufacturing in other countries—including Turkey's Anadol, Israel's Sabra and MEBEA (correct) of Greece.
Over the years they produced a stack of three-wheelers, including the Regal, Ant and Rialto, plus small four-wheelers such as the Rebel, the utility Fox and the Kitten, later made in India as the Sipani Dolphin.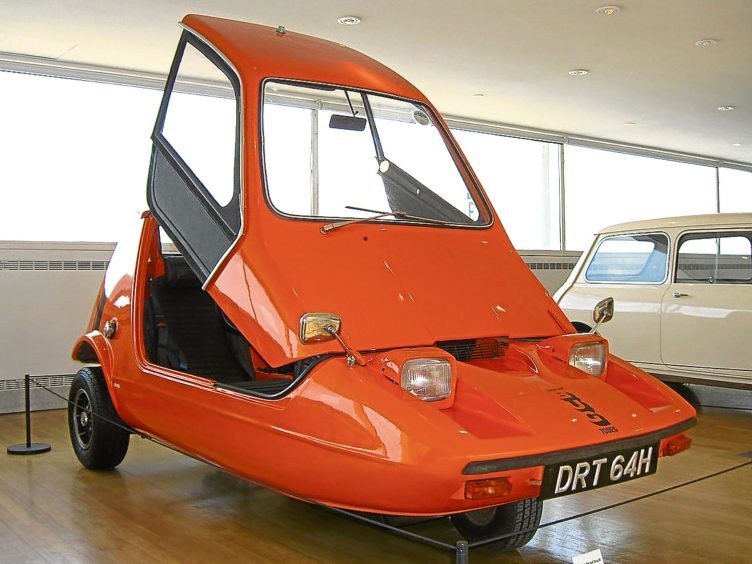 Probably their two most notable cars were designed by Tom Karen of Ogle Design—the Ford V6-powered Scimitar GTE and the inimitable Bond Bug.
The Bug became an instant cult car (and still is), with its lurid orange paintwork, cheese-wedge shape and cut-off rear end showing the back axle. Love it or loath it, it was a car no one ever forgot.
Amazingly, Reliant was for some years the biggest UK-owned car maker (its total output over the years was 650,000) but, as with so many others, it couldn't compete against bigger continental and Japanese firms.
Also, tighter car safety rules and an EU law change that ended motorcyclists being allowed to drive three-wheelers obliged Reliant to stop making cars. Today a vestigial company still supplies spares for some of the many Reliants and Bonds still on the road. Their names live on.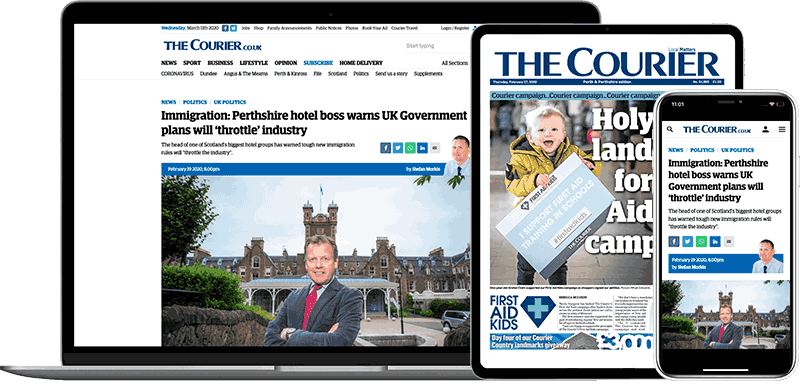 Help support quality local journalism … become a digital subscriber to The Courier
For as little as £5.99 a month you can access all of our content, including Premium articles.
Subscribe