An independent think tank predicts alternatively fuelled vehicles will outsell diesels by 2019.
The Energy and Climate Intelligence Unit says although the number of diesels on the road dwarfs the number of fully electric and hybrid models, the latter could have more monthly sales in about 17 months' time.
The organisation looked at official industry figures to find the percentage increase of monthly sales of alternatively fuelled vehicles (AFVs) over the past three years. It then put together an algorithm that predicted monthly sales figures for the future, with May 2019 marking the first time AFVs are forecast to outsell diesel.
However, the organisation warned this won't inherently tackle the problem of local air pollution. The government plans to charge more vehicle excise duty (VED) to buyers of new diesel cars that don't meet the latest standards from next year, but it is older diesels that cause most local pollution.
The unit said in a blog post: "There are now some 12 million diesels on Britain's roads, compared to a quarter of that number in 2000. In recent years, diesels have accounted for roughly half the new vehicle market.
"It took only five days for Brixton Road in London to break its annual NO2 limit for the whole of 2017. NO2 contributes to air pollution, which is estimated to cause 40,000 deaths per year. Diesels are a major contributor of NO2, so therefore existing diesels are a major part of the problem. The Chancellor's VED trick does not do anything to clean up the existing diesel fleet."
Speaking after chancellor of the exchequer Philip Hammond revealed the new diesel taxation in his Autumn Budget last month, Mike Hawes, chief executive of industry body the Society of Motor Manufacturers and Traders, said: "Our greatest concern is the continuing mixed messages around diesel which will only deter and confuse the public further. This budget will also do nothing to remove the oldest, most polluting vehicles from our roads in the coming years."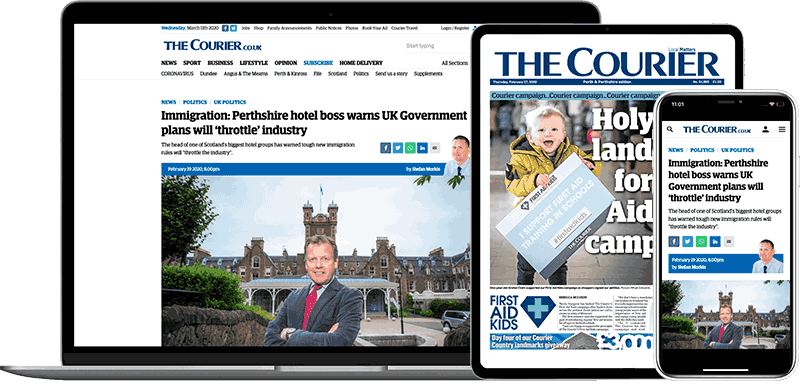 Help support quality local journalism … become a digital subscriber to The Courier
For as little as £5.99 a month you can access all of our content, including Premium articles.
Subscribe