 Fiat has unveiled a new special edition 'Collezione' 500 in London to mark 10 years of special 500 city car models, with prices starting from £13,875.
The Collezione is the 30th special edition of the new 500, which first went on sale in 2007. However, Fiat didn't launch a special edition 500 until 2008.
Though the 500 has been around for some time now, with only regular special editions and a hefty facelift a few years since keeping the car fresh, quarter one of 2018 was the car's best ever period for sales, with 60,000 units being shifted by the Italian firm.
The Collezione, unveiled originally at the Geneva Motor Show in March, is available in hatchback and convertible (500C) forms, with both being identically priced.
Highlights include chrome-plated front accents on the bumper, bonnet and wing mirrors – a hark back to the original. A two-tone paint finish also features, as well as chromed Collezione branding.
Exclusive 16-inch wheels come as standard, while five colour options are available, as well as optional paint liveries. On the inside, it comes with two-tone seats, a funky coloured dashboard and special floor mats. A seven-inch touchscreen with Apple CarPlay and Android Auto connectivity is also an option.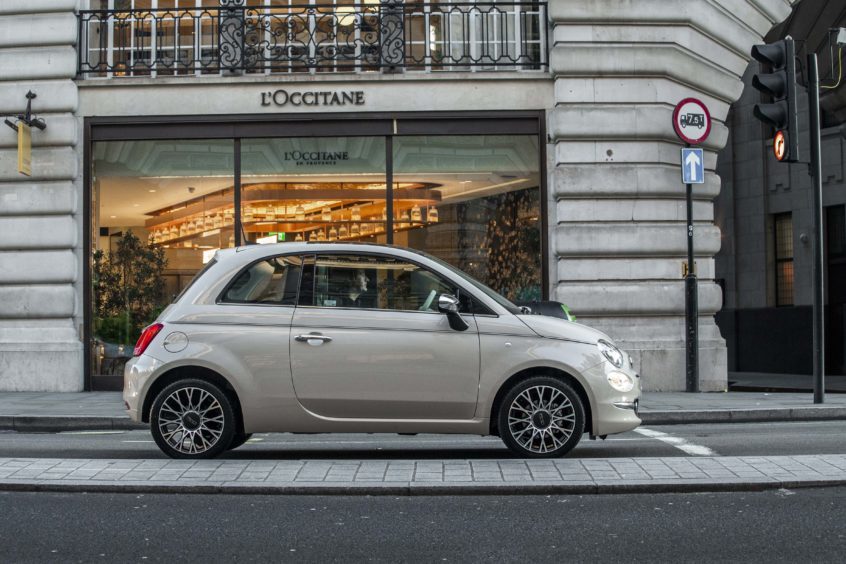 The Collezione model is only available with a 1.2-litre petrol unit which produces 69bhp. A 0.9-litre 'TwinAir' engine is available across other models, although this accounts for just 5% of UK 500 sales. It's available with a five-speed manual gearbox or a Dualogic automatic transmission.
The Fiat 500 was first launched in 1957, and marked its 60th birthday last year, with several iconic special edition models being unveiled in 2017. The modern 2007 model has managed to sell two million units since then, with the car available as a hatch, convertible, MPV and crossover.
Thirty special edition models have been made by Fiat and Abarth of the 500 in just ten years, with the firm teaming up with fashion manufacturers such as Gucci, yacht designers such as Riva, all the way through to Ferrari on fiery (and ultra-expensive) Abarth hot hatch models.