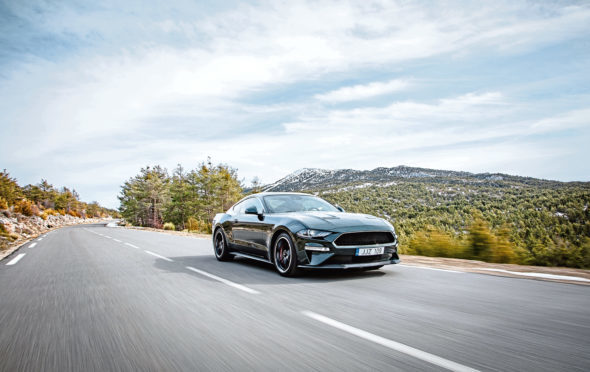 Ford has released a special edition Mustang that pays tribute to the American muscle car's most iconic film appearance.
The Mustang Bullitt celebrates the 1968 Steve McQueen movie.
The green Mustang shot to fame in Bullitt's famous car chase scene.
Half a century on, Ford is hoping to reignite that excitement with their latest revamped model.
The new 5.0-litre V8 Bullitt Mustang produces 475bhp with a top speed of 163mph.
It's been given a unique metallic paint option, Dark Highland Green, similar to the shade used in the film.
A number of other design features have been added to signify the car's affiliation to the film including the front grille, splitter, and rear Bullitt badge.
Prices start at £47,145.