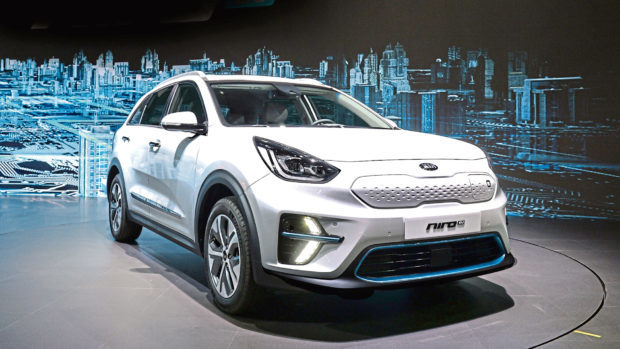 Kia is set to launch a fully electric version of the Niro, with a range of up to 280 miles, before the end of the year.
The new Niro EV will go on sale in Korea first, before being officially launched in Europe.
Customers can choose from two battery options: A 39.2kWh version that provides a range of 186 miles and a high-capacity 64kWh version for a 280 mile range.
The larger battery will take 54 minutes to charge up using a fast charger. The smaller battery will, of course, charge up more quickly.
In both models the motor produces 204hp, giving a 0-62mph time of 7.8 seconds.
The electric Niro features autonomous driving technology such as 'Lane Following Assist' which tracks vehicles in front of the car in traffic and to keep the Niro EV in its lane on the motorway by accelerating, decelerating, braking and steering.
There's no word yet on a UK release date, specs or prices so watch this space.