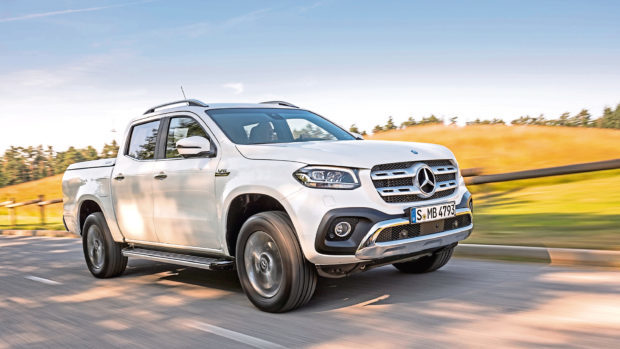 Mercedes has launched its X-Class pickup truck – with a price tag starting north of £38,000.
That price doesn't include VAT either. Factor that in and you're looking at upwards of £46,000 for the Nissan Navara-based pickup.
It's well specced, though. All models have a 238bhp V6 diesel engine, seven speed semi-automatic transmission and permanent four-wheel drive. The truck has three selectable drive modes: an automatic mode for everyday driving, high range four-wheel drive and low range four-wheel drive.
There are also five dynamic driving modes which are Eco, Comfort, Sport, Manual, and Off-Road which personalise the engine response.
Deliveries for the X-Class start in November.