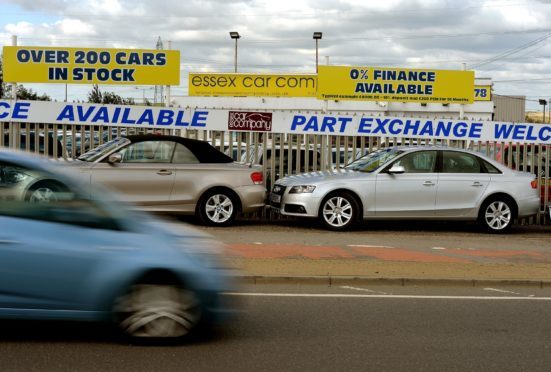 Britain's used car market held strong in 2018's second quarter, with sales down by a marginal 0.4%, according to figures released by the Society of Motor Manufacturers and Traders (SMMT).
A total of 2,093,429 vehicles changed hands, just 8,725 fewer than the same three months in 2017.
Superminis remained the most popular segment, despite a 2.6% decline. They accounted for a third of the market (32.6%) and were followed by small and medium-sized family cars.
SUVs and executive models experienced the biggest growth, with demand up 10.7% and 3.9% respectively.
Despite rumours of their demise, the popularity of diesel cars grew 3.2%, with some 868,573 used buyers driving one home in the period, while transactions involving petrol-powered vehicles fell by 3.3%.
Meanwhile, demand for hybrid, plug-in hybrid and fully electric vehicles grew by more than a quarter – though numbers remain low in comparison with petrol and diesel sales – with some 26,832 changing hands; 5,417 more than a year ago.
Elsewhere, trends closely followed the new car market, with black the UK's most popular used car colour for a second consecutive quarter and silver and blue taking second and third places. Demand for white cars grew fastest, up 9.8%, followed by – of all colours – orange, which was up 9.1%.
Meanwhile, green and maroon lost most favour among buyers, falling 14.6% and 9.6% respectively.
Mike Hawes, SMMT chief executive, says: "It's great to see the used car sector remain in robust health as motorists take advantage of the exciting high-tech models filtering down from the new sector – including some of the latest low-emission diesel and alternatively-fuelled vehicles.
"However, with used sales so closely reflecting the new car market, some cooling is expected over the coming months. Given fleet renewal is the fastest way to improve air quality and reduce CO2, we need greater business and consumer confidence to keep both markets moving."