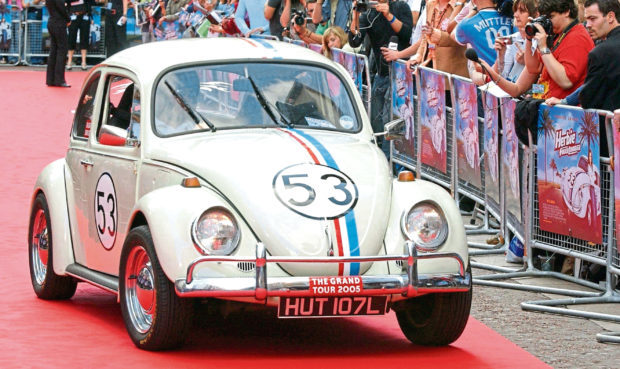 Volkswagen has decided to end production of its famous Beetle.
The company's American unit announced it would end global production of the third-generation bulbous bug in July next year, after offering two special editions for sale.
The compact Beetle was introduced in Germany in 1938 during the Nazi era and came to the US 11 years later, where it became a symbol of utilitarian transportation.
The famous car sold for about 30 years before US sales stopped in 1979. The last of the original bugs was produced in Puebla, Mexico, in 2003, by which time more than 21 million had been produced globally.
Volkswagen revived it in 1998 as a more modern 'New Beetle', which attracted mainly female buyers. The company revamped it for the 2012 model year in an effort to make it appeal to men, giving it a flatter roof, less bulbous shape, bigger boot and a navigation system.
US sales rose fivefold to nearly 29,000 in the first year but tailed off after that.
In the UK, only 1,598 Beetles were sold from new in 2017 – a tiny fraction of VW's total sales of 208,462 vehicles here last year.
Volkswagen said it had no immediate plans to revive the Beetle again, but the company wouldn't rule it out.
"I would say 'never say never,'" said Hinrich Woebcken, chief executive of Volkswagen Group of America.
"The loss of the Beetle after three generations, over nearly seven decades, will evoke a host of emotions from the Beetle's many devoted fans."
Andy Gregory at Heritage Parts Centre, one of the largest classic VW parts suppliers in the UK, said the new Beetle did well to last as long as it did.
"I've driven a few new Beetles," he said. "They're interesting to drive and they're a little bit quirky – a nod to the original one."
But he added: "It's run its course and it's not selling. People are voting with their wallets. It's a little bit of a shame."