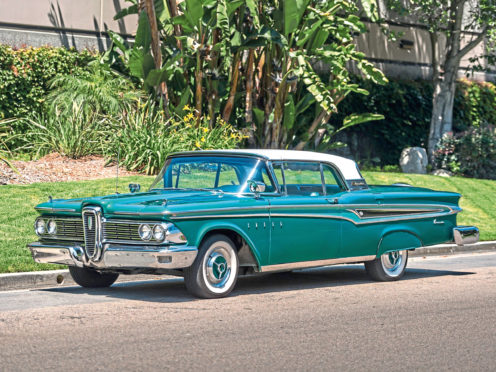 In the annals of car-making, Edsel holds a unique place. It was no little operation started in a backstreet workshop by two underfunded petrolheads.
It was the corporate brainchild of mighty Ford of America in the late 1950s, but it turned into the biggest fiasco in US automotive history, losing Ford $350 million, or the equivalent of more than $4 billion today.
The 1950s and 1960s were the go-go years for the US auto industry, especially for the "Big Three" (General Motors, Chrysler and Ford). Petrol was cheap, so cars were huge, V8-engined, chrome-encrusted behemoths with stacks of add-on extras.
All three had several makes in their line-up. GM had Cadillac, Buick, Pontiac, Oldsmobile and Chevrolet. Chrysler had Dodge, DeSoto, Plymouth, Chrysler and Imperial. But Ford lagged with just three—Ford, Mercury and Lincoln—and bosses wanted a new brand pitched between basic Ford and upmarket Mercury. So millions were poured into developing the Edsel, named after Henry Ford's son and former company president, with more millions spent on early publicity and advertising, hailing it "the car of the future" and "the YOU car".
However, when it emerged in 1957-8, it looked pretty much like anything else, all chrome and two-tone paintwork, plus a strange "horse-collar" front grille that resembled, said critics, "an Oldsmobile sucking a lemon". True, Edsels had innovative features—a futuristic speedometer, push-button automatic transmission and self-adjusting rear brakes. However, it proved a turkey from the word go.
First-year sales were around 60,000 cars, barely half the break-even figure, and they slumped further in 1959. A mild US recession didn't help and many buyers were switching to smaller European and Japanese cars, VW leading the invasion. Seeing the writing on the garage wall, Ford pulled the plug on 1960-model Edsels (now virtually Fords with tweaked lights and trim) when barely 2000 had rolled off the line.
Edsel has passed into US folklore as the ultimate corporate booboo, the byword for any destined-to-fail venture. Countless reasons for its failure—executive hubris, high-level internal politics, bad workmanship (all Edsels were assembled in plants designed to build Ford or Mercury models) and inadequate market research—have been listed, none conclusive.
The ultimate irony is that Edsels today are hot collector's items, rare models fetching $100,000 at auction.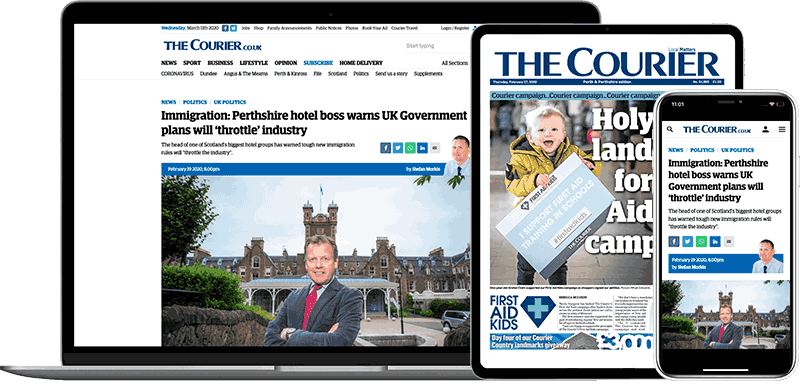 Help support quality local journalism … become a digital subscriber to The Courier
For as little as £5.99 a month you can access all of our content, including Premium articles.
Subscribe