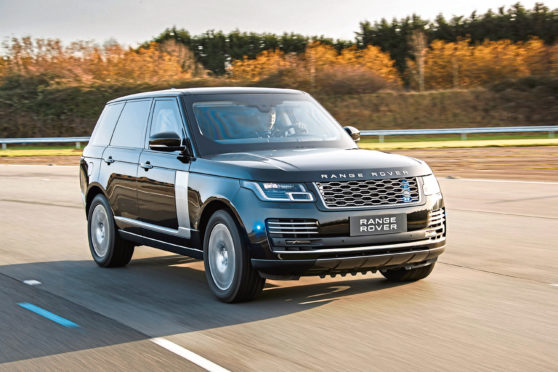 If the Range Rover Vogue isn't safe enough – or expensive enough – for your needs, you might want to take a look at this.
The Range Rover Sentinel is an armour plated beast designed to protect its occupants from bullets and bombs.
The already heavyweight luxury SUV adds almost 1,000kgs of armour plating and bulletproof glass.
Land Rover has upgraded the Sentinel for 2019 with the headline being more power, due to a 5.0 litre supercharged petrol engine.
The 375bhp V8 delivers 39bhp more power than the outgoing Sentinel, enabling the heavily reinforced SUV to reach 62mph in 10.4sec and a 120mph top speed. Inside, there's an escape tunnel in case doors get blocked.
Expect prices to start at well over £300,000.