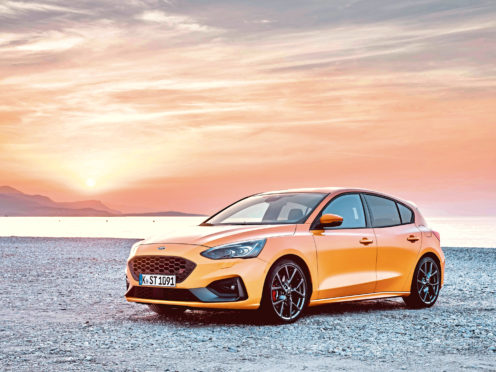 Ford's new Focus ST promises blistering performance when it goes on sale later this summer.
Under the bonnet of the most powerful model lurks a 2.3 litre, turbocharged EcoBoost petrol engine pumping out 276bhp and 310lb ft of torque.
That's enough to rocket it from 0-62mph in 5.7 seconds, which is the exact same figure as the fast Ford's great rival, Honda's Civic Type R.
Power goes to the front wheels and is delivered by a standard six-speed manual gearbox or by an optional seven-speed automatic.
Remarkably, Ford says the Focus ST delivers faster in-gear acceleration than the previous generation Focus RS – the fastest Focus, which has four-wheel drive and sits above the ST.
For those who'd like to transport a wardrobe or a couple of dogs at stellar speeds, Ford is offering the ST in estate as well as hatchback body style.
Buyers who want a decent level of power along with strong economy should look at the diesel version of the Focus ST.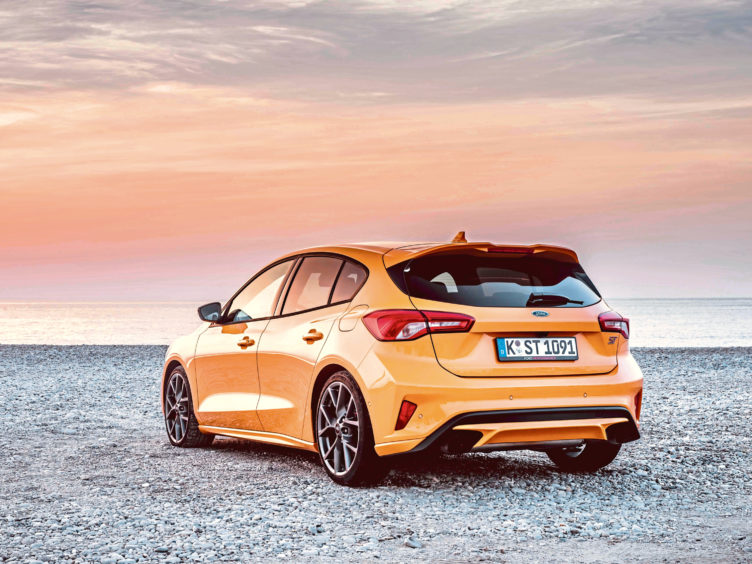 It comes with a far -from-puny 187bhp and returns a thrifty 58mpg. The petrol model provides you with around 35mpg of economy.
The petrol model has an anti-lag system for its turbocharger, designed to deliver power sooner, as well as a launch control mode for those who enjoy track days and drag races.
There's also Ford's first limited slip differential for a front-wheel drive model, which will further improve handling. Selectable drive modes let you tailor the car for wet weather, normal and performance driving.
The Focus ST goes on sale in September and prices start at £29,495 for the diesel hatchback. Petrol powered versions are a little steeper, with prices teeing off at £31,995 – more than rivals such as the Civic Type R and Hyundai i30N but cheaper than a Golf GTI.
Given that the standard Focus is tremendously entertaining to drive I expect the Focus ST to be very special indeed.