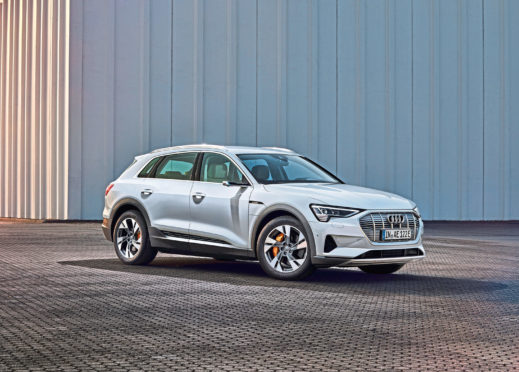 Audi has revealed an entry level version of its first fully electric car.
The e-tron 50 will sit underneath the existing e-tron 55 and offers slower performance, a shorter range and a slightly slower charging capacity.
Like the range topping model, the e-tron 50 will have electric motors on both axles giving it four-wheel drive capability.
A smaler 71kWh battery pack means it produces 308bhp rather than 402bhp. That increases the 0-62mph time by 1.3 seconds to 7 seconds.
Range drops from 249 miles to 186 miles, and it has a 120kW charge rate, as opposed to 150kW.
Pricing is yet to be confirmed, but the e-tron 50 is expected to cost around £10,000 less than the e-tron 55, which starts at £71,520.