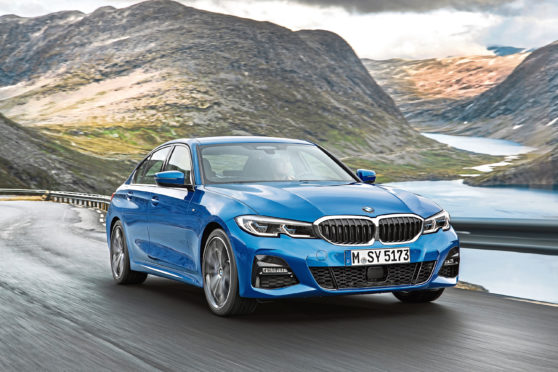 In a motoring world dominated by SUVs it's easy to forget cars like the BMW 3 Series were once what everyone aspired to.
The sporty rear-wheel drive saloon has been the most dynamic and fun to drive car in its class since it was launched in 1975.
The new seventh generation model seeks to improve comfort, efficiency and refinement without sacrificing the fun-factor that has been a hallmark of all previous 3 Series.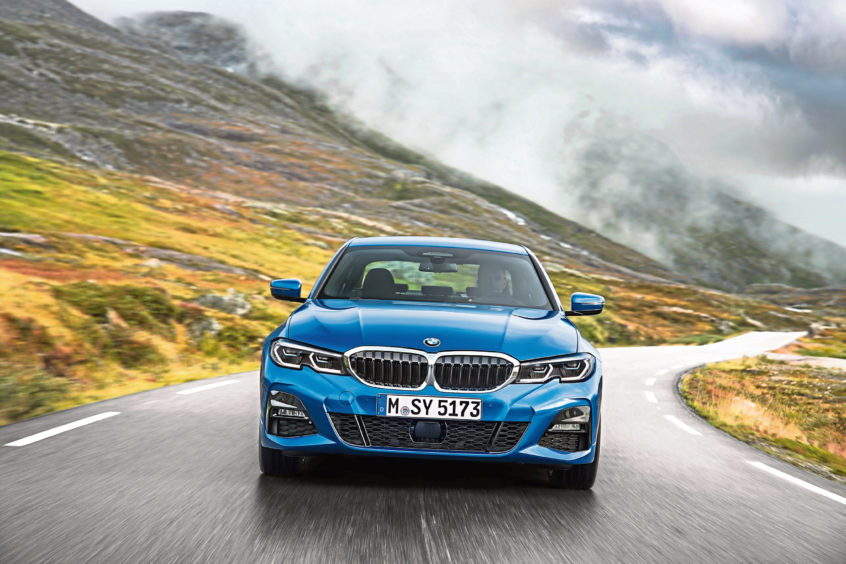 A quick glance at the images might make you think BMW's designers took the day off when coming up with the new car.
It's correct to say they haven't strayed wildly from a winning formula, but look closely and there are a lot of minor details that make the car look more low-slung and streamlined.
Greater use of aluminium has shaved 50kg off the car's weight, improving fuel economy and performance. A wealth of engines are offered, including a plug-in hybrid model, but by far the most popular is likely to be the 320d model I drove.
It comes with a hearty 190bhp, which is enough to shunt it from 0-62mph in a shade over seven seconds. Even using the performance I got around 47mpg – drive gently and you'll easily break 50mpg.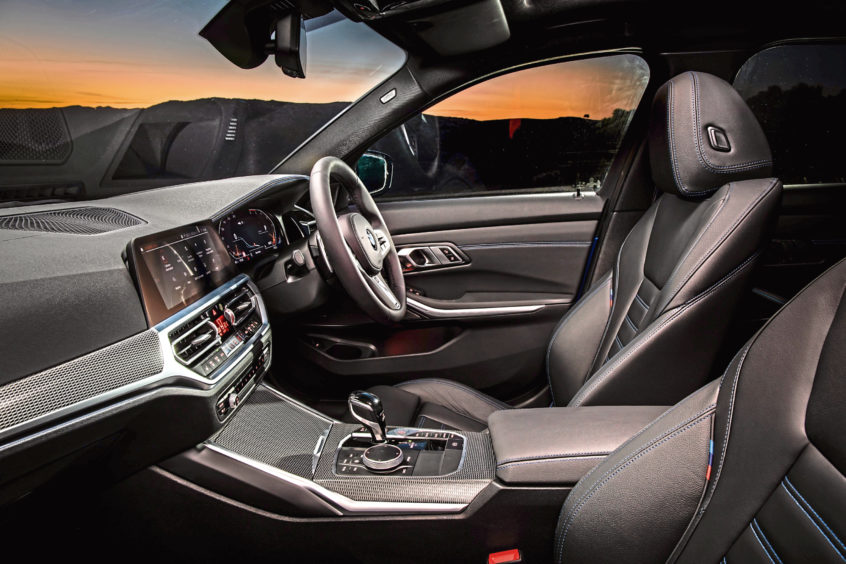 The 3 Series remains the benchmark when it comes to a dynamic drive. Show it some Perthshire back roads and it leaps into life. At the same time it's an accomplished long distance car – it cruised in comfort and near silence on a drive from Fife to Aberdeen
Open the doors and you'll find an interior that's both plush and extremely usable.
While Audi has ditched its rotary controller in favour of a touchscreen, BMW has kept its iDrive system, which puts the 3 Series ahead of all its opposition when it comes to operating controls without taking your eyes off the road.
Having scored a win in that box, however, BMW lets itself down by not offering Android phone integration and making you pay for iPhone compatibility after the first year.
There's loads of room up front and the rear seats will accommodate average sized adults.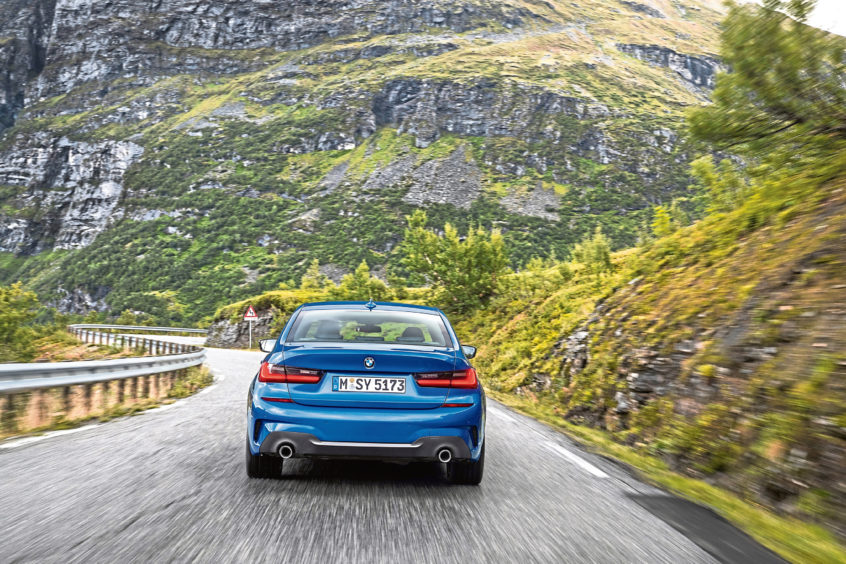 Prices for the 3 Series start at £32,565 and my 320d M Sport cost £36,190, though that's without £9,000 of options.
It'll be cheaper to run than a boxy SUV though, and a lot more fun to drive.
---
Price:
£36,190
0-62mph:
7.1 seconds
Top speed:
149mph
Economy:
54.7mpg