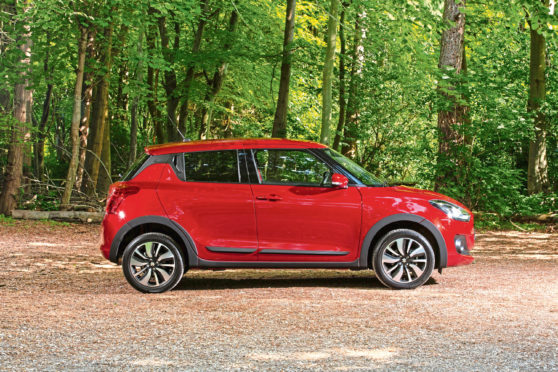 Buying a supermini is easy – just pick a Fiesta or a Polo and be done with it.
But what if you want a supermini but you live up a farm track or need to drive ungritted rural roads in the winter?
Ordinarily you'd need to shell out the extra buying and running costs of an SUV. However, Suzuki would very much like you to consider this little beastie, the Swift.
It comes with Suzuki's Allgrip four-wheel drive system fitted. There's only the same ground clearance as in a supermini so you won't be wading through rivers or crawling over rocks, but it will keep going up a dirt track or across a muddy field long after its front-wheel drive rivals have ground to a halt.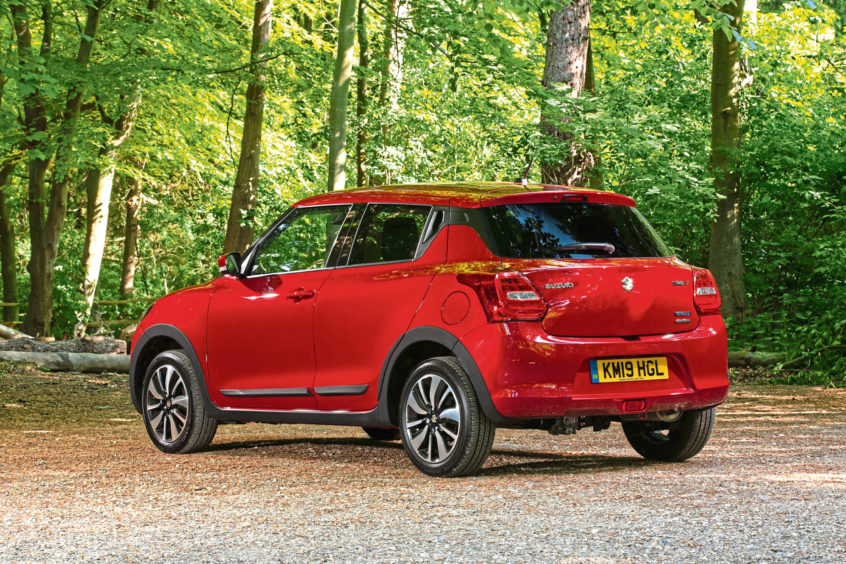 The current, sixth generation Swift was launched in 2017 and has been a success for Suzuki.
It's a good looking little machine and its appearance is enhanced by its relative scarcity compared to mass market rivals such as the Fiesta, Polo and Corsa.
If you buy one of those cars, you have to spend eons deciding which of a myriad of different petrol or diesel engines you want. With the Swift there's just a single engine choice, a 1.2 litre four-cylinder petrol engine that produces a modest 90bhp.
It's assisted by what Suzuki calls a "mild hybrid" system. Energy that would be wasted in braking goes into a little battery below the driver's seat. It's not nearly powerful enough to propel the car, but it provides extra power when you accellerate hard, and also runs the engine's stop/start system.
The Allroad set up is a full-time four-wheel drive system that can divert extra power to the front or rear axle as needed. On a drive to Glasgow in horrendous rain it was surefooted and inspired confidence.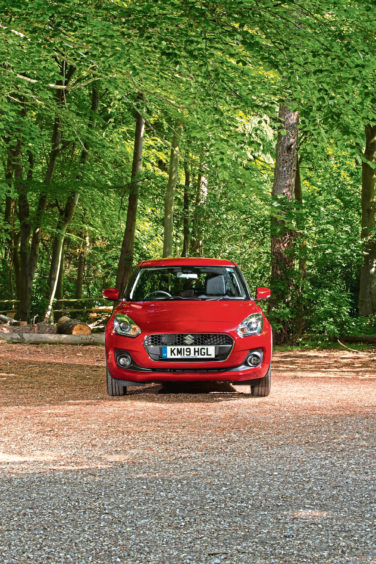 Despite the weight penalty of four-wheel drive and the grim weather the Swift averaged well over 50mpg on the journey.
The interior is a step up from previous generation Swifts, with a modern touchscreen that's shared through most of Suzuki's range, and a dark-but-smart colour scheme.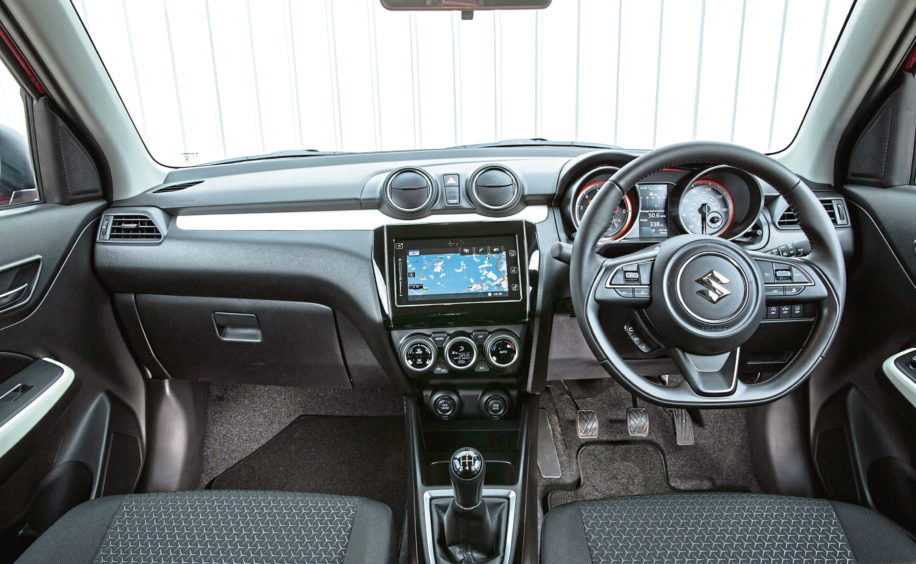 Despite its capability in wet weather, the Swift is a car for town or country roads. At motorway speeds it lacks the refinement of a Fiesta or Polo and you have to raise your voice to have a conversation. At lower speeds that's not an issue, however.
Overall the Swift can't quite match the breadth of talent of its best rivals but it's perfect if you want low running costs and go-anywhere ability.
---
Price:
£17,984
0-62mph:
12.6 seconds
Top speed:
105mph
Economy:
49.7mpg
CO2 emissions:
101g/km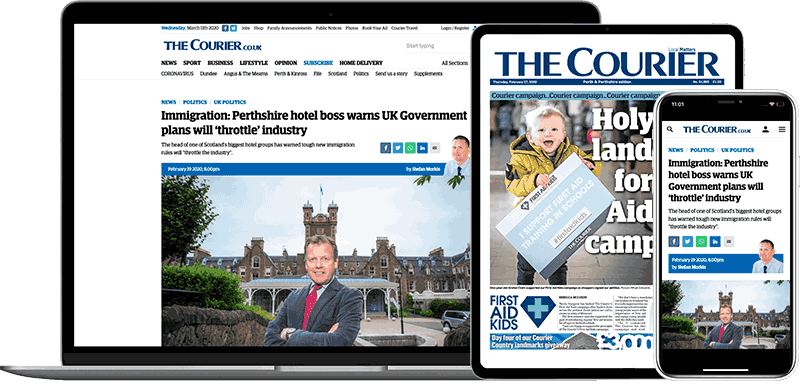 Help support quality local journalism … become a digital subscriber to The Courier
For as little as £5.99 a month you can access all of our content, including Premium articles.
Subscribe