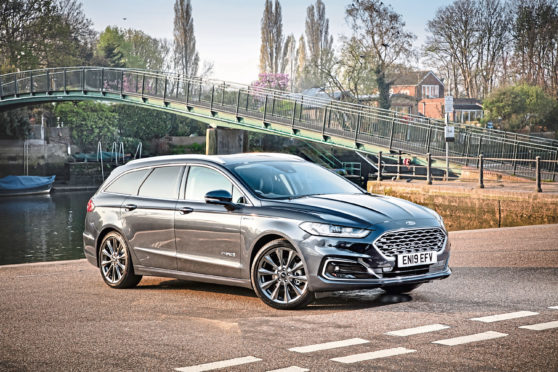 For many years, diesel Mondeos roamed up and down this great nation's motorways in enormous numbers.
Pressure on diesel emissions and a switch towards electric propulsion meant something had to change, however
The result is this, the Ford Mondeo Hybrid – available as a hatchback but driven here in estate guise.
It combines a 2.0 litre petrol engine with a 1.4kWh battery and electric motor. Unlike some rivals, it's not a plug-in hybrid and generates its power through capturing energy during braking.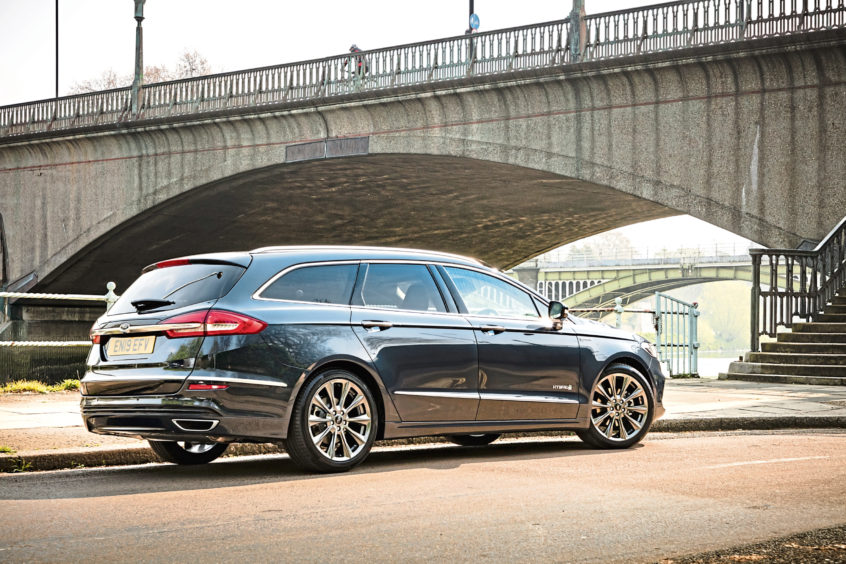 The biggest drawback is that Ford didn't engineer the Mondeo to be a hybrid from the get-go. That means they've had to shoehorn the battery pack in. Open the tailgate and you'll see where they've put it – there's a bulbous lump in the boot floor. This robs the Mondeo of its enormous boot, reducing capacity from 525 litres to 403 litres.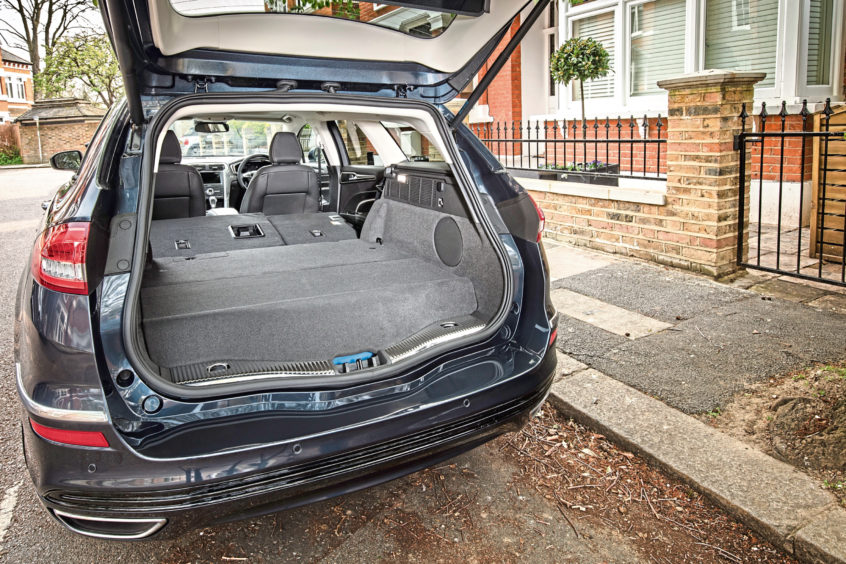 At low speeds it glides along silently on electric power alone. Go faster and the petrol engine kicks in, though again it's fairly quiet. The problem is when you ask it for hard acceleration, when it becomes noisy and thrashy.
Other than that, the experience lived up to my high Mondeo expectations. There's room for five adults, the interior is of superb quality (though the touchscreen controls are just adequate) and it rides and handles beautifully for a big car.
Hybrid prices start at £26,460 and stretch to £31,660.
The last decade has seen the kind of car epitomised by the Mondeo fall out of favour, as buyers turn to SUVs instead.
Spending a week with the Mondeo reminded me what was so good about these cars. They have loads of room, a comfortable ride, and their superior aerodynamics return better fuel economy than you get from unwieldy SUVs.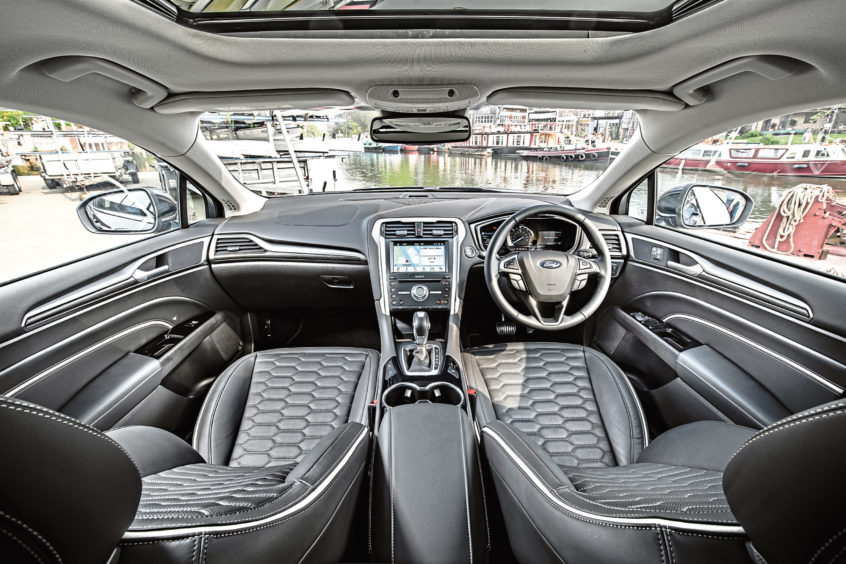 However, Ford really does need to rework this power plant. You can't have an estate car that loses so much boot space to a battery.
Ford should also have made it a plug-in hybrid, which gives a longer electric range, better fuel economy and lower CO2 emissions.
The only good reason to buy one is if you're a company car driver, as the hybrid version offers the lowest benefit-in-kind tax of any Mondeo.
A Mondeo is a good idea. Hybrid cars are a good idea. A Mondeo Hybrid is not, – yet, at least – a good idea.
jmckeown@thecourier.co.uk
INFO
Price:
£29,680
0-62mph:
9.2 seconds
Top speed:
116mph
Economy:
46.3mpg
CO2 emissions:
113g/km