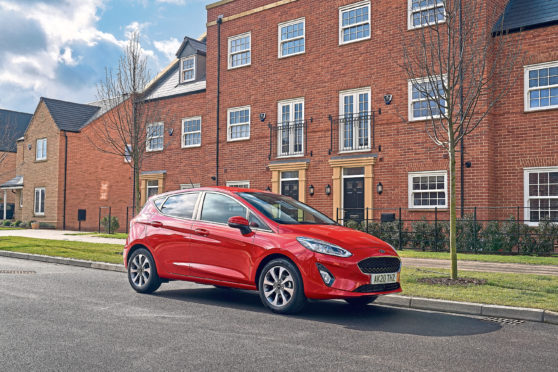 In the 15 years I've been the motoring writer for this paper I've driven something like 800 cars.
Several dozen of them have been Ford Fiestas and I can't think of a single one of those I haven't enjoyed.
The Fiesta has rarely been knocked off the top spot as Britain's best selling car, and for good reason.
Good looking, affordable, fun to drive, cheap to run and – over the years – increasingly comfortable and luxurious, it ticks a lot of boxes.
The most recent, seventh generation model was launched in 2018. It improved on the already dazzlingly good sixth generation, in particular when it came to refinement.
I spent a week with the 1.5 litre diesel model in entry level Trend trim. Diesels are falling out of favour and many buyers are now plumping for Ford's peppy 1.0, three cylinder petrol engines.
It's not quite curtains yet for diesels, however. They're cleaner than ever and more robust than the little petrol engines so if you do high mileages they're still the one to go for. With just 85hp and a 0-62mph time of 12.4 seconds this Fiesta is no drag racer. However 215Nm of torque – that's low down pulling power – means it feels faster and still moves well even with three passengers and a boot full of luggage.
It's very economical and on longer drives you can expect to hit 60mpg without much effort.
The interior is roomy for a supermini and there's space in the back for adults. My entry level model didn't have many bells and whistles but there was an 8in touchscreen, smartphone connectivity and plenty of safety features.
The Fiesta is a terrific car both in the city and on country lanes. It's also one of the most refined small cars and can easily be used for long commutes.
At a touch over £18,000 the diesel Trend model offers great value for money, though I'd be tempted to spend slightly more and go a model up for creature comforts such as heated seats, which are a must for Scottish winters.
jmckeown@thecourier.co.uk