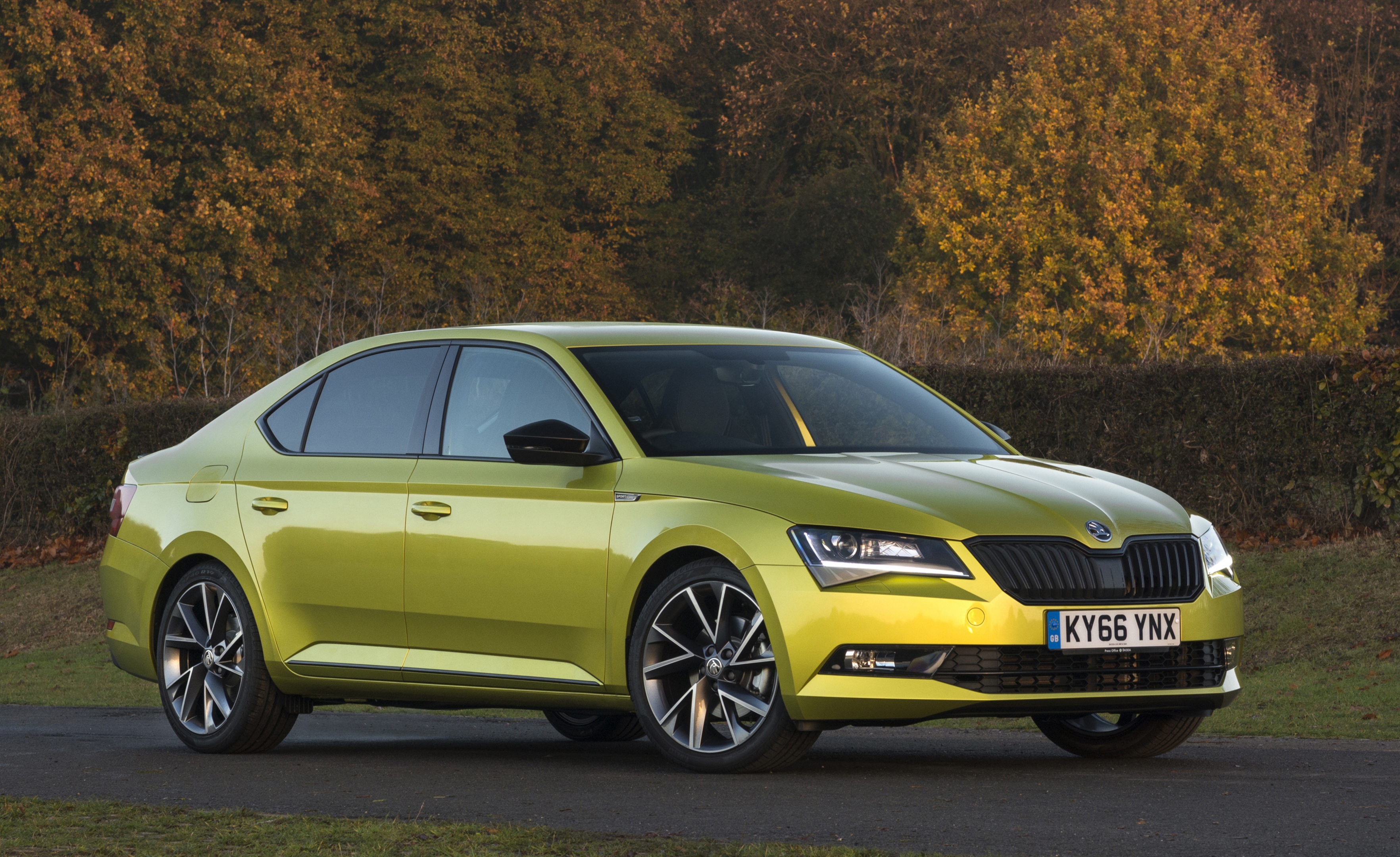 Many long years ago Skoda was the butt of jokes. Then it started making very good cars. More recently, it has pushed upmarket.
The Kodiaq is its first foray into large SUV territory. Skoda was emboldened to launch that car because of the success of this one, the Superb.
Now in its third generation, the large, super-spacious hatchback has a more premium look and feel to it.
The Superb competes with the likes of VW's Passat, Ford's Mondeo and the Mazda 6. However, its premium feel and vast internal space means it can steal sales from the Audi A6 and BMW 5 Series, despite costing a huge chunk less than the hallowed German models.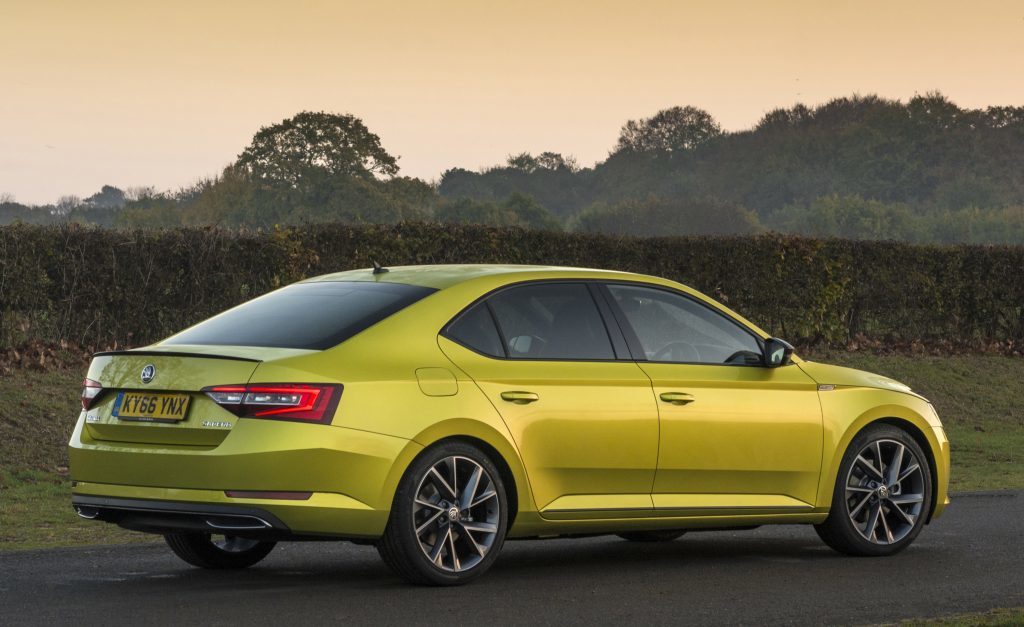 Prices start at around £19,000, which is incredible value for a car this size that, these days, has an aura of quality surrounding it. By way of comparison, the similarly sized Audi A6 starts at £33,000.
The Superb comes with a broad range of engines. There's a 2.0 litre diesel unit with 148 or 187bhp and a super frugal 1.6 diesel that emits just 96g/km.
On the petrol side of things there's a 1.4 litre engine with 124 or 148bhp and a 2.0 litre with 218bhp.
There's also the top tier engine fitted to the car I drove, which is turbocharged 2.0 litre petrol unit with a hearty 276bhp. That's coupled to a four-wheel drive system and six-speed twin-clutch DSG transmission.
This bumps the price up to just past £32,000 but it buys you a – excuse the pun – superb all round car.
Nought to 62mph comes up in just 5.8 seconds, gear changes are faultless, and traction is terrific thanks to all-wheel drive.
It's not the most dynamic car to drive – look to the Ford Mondeo or the BMW 3 or 5 Series if you want that. Instead, Skoda has focused on ride quality, creating a smooth, cosseting suspension set up that helps the miles melt away on long journeys.
On a long drive through Perthshire, incorporating stretches of the A9 and M90 the Superb was in its element. It simply eats up miles without any fuss and I arrived back in Dundee feeling much more rested than I expected to.
At Christmas I spent three weeks with a 4×4 BMW 7 Series. The Superb isn't quite as comfortable as that prodigiously talented car, but offers perhaps 80% of the refinement for a third of the price.
Previous generations of the Superb have had Skoda's odd is-it-a-saloon-or-is-it-a-hatchback arrangement, whereby the boot could have just the lid opened for smaller items or the whole hatch for bigger stuff.
Finally realising it was fixing a problem that didn't exist, Skoda has now dropped the saloon element and the Superb is fully a hatchback.
It hasn't dropped other unusual ideas that do work, however. Most notable are the umbrellas that are stashed in holes built into the car's doors, ensuring you never get caught in the rain.
The best thing about the Superb is its space: four people well over six feet tall can travel in supreme comfort and the boot is an enormous 625 litres.
Entry level versions are reasonably well kitted out and second-tier SE models have a very generous equipment list.
The latest generation saves around 75kg on the old car, making an already economical model even more so. My 276bhp 4×4 model returned nearly 40mpg and the 1.6 litre model has an official economy figure of more than 76mpg.
The Superb may not be the last word in driving dynamics but in all other regards it shines. The new model looks terrific, is great value, supremely spacious and should be cheap to run.
jmckeown@thecourier.co.uk
Price:
£32,170
0-62mph:
5.8 seconds
Top speed:
155mph
Economy:
39.8mpg
CO2 emissions:
160g/km