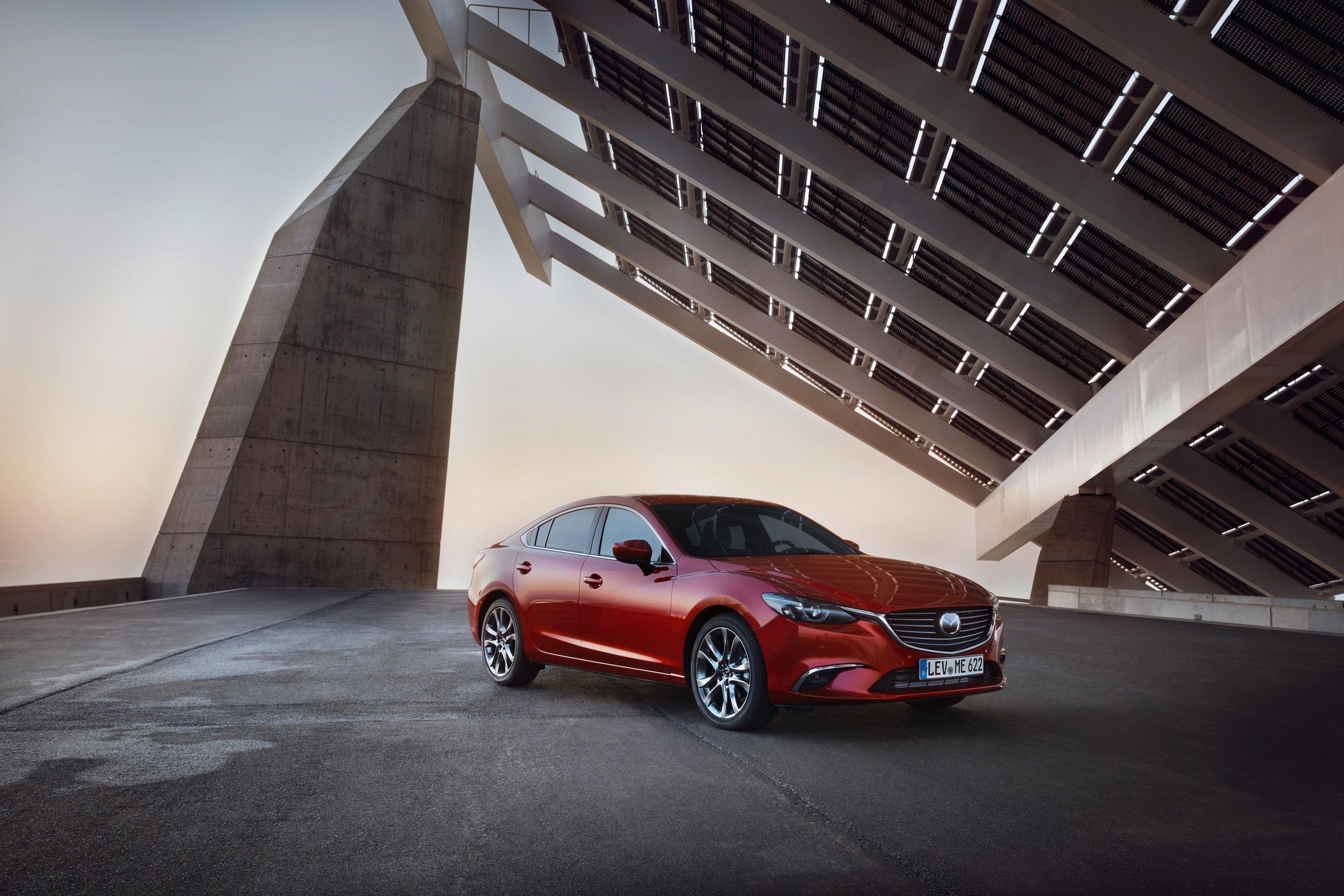 Something has been happening to Mazda models over the past couple of years.
They used to be very decent to drive, extremely reliable, and a little bit bland.
Now they're very decent to drive, extremely reliable…and very good looking indeed.
With its muscular nose, sleek flanks and strong stance the Mazda 6 could easily be mistaken for a long lost cousin of Ford's Mustang.
Looks wise, it's head and shoulders above everything else in its class.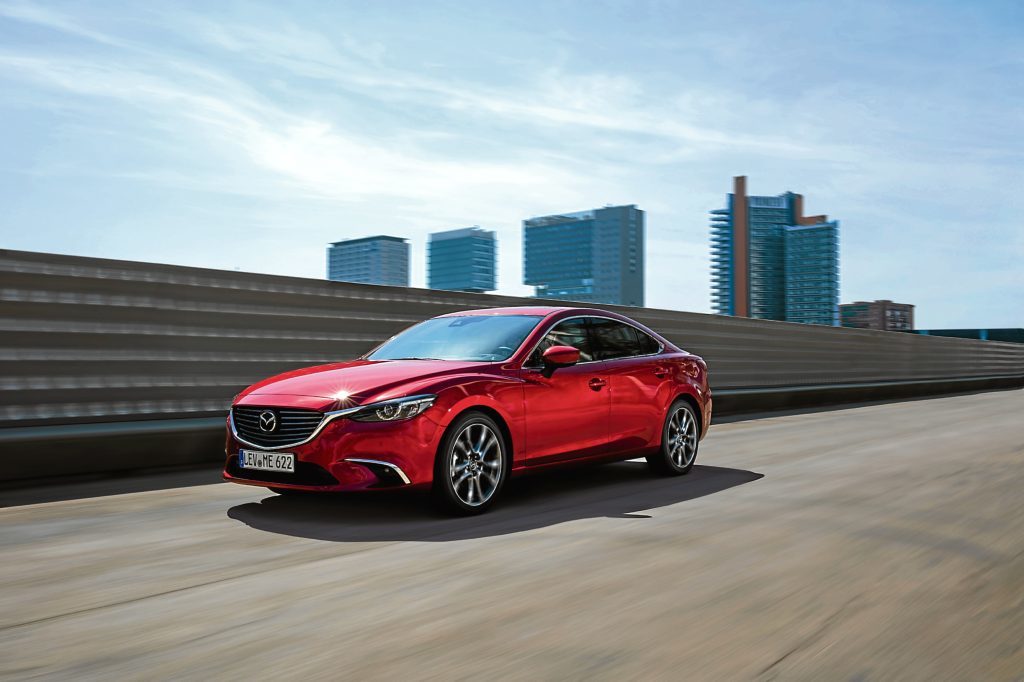 Mazda updated the model in the autumn, giving the exterior and interior a mild refresh.
While other manufacturers have been downsizing engines – Ford even offers a 1.0 litre petrol in the Mondeo – Mazda has stuck to large capacity units, relying on its SkyActiv fuel saving technology to match the economy of its rivals.
Prices start at around £19,700 and I took to the helm of the 2.2 litre diesel saloon model in Sport Nav trim, which cost £26,395.
Although headline power isn't greater than its rivals that large capacity gives the engine greater flexibility than the units many of its rivals put under the bonnets of their cars. You can be in too high or too low a gear and the engine still copes well enough.
The 6 is one of the most dynamic cars in its class, with a sharp turn-in to bends and the ability to remain flat during hard cornering.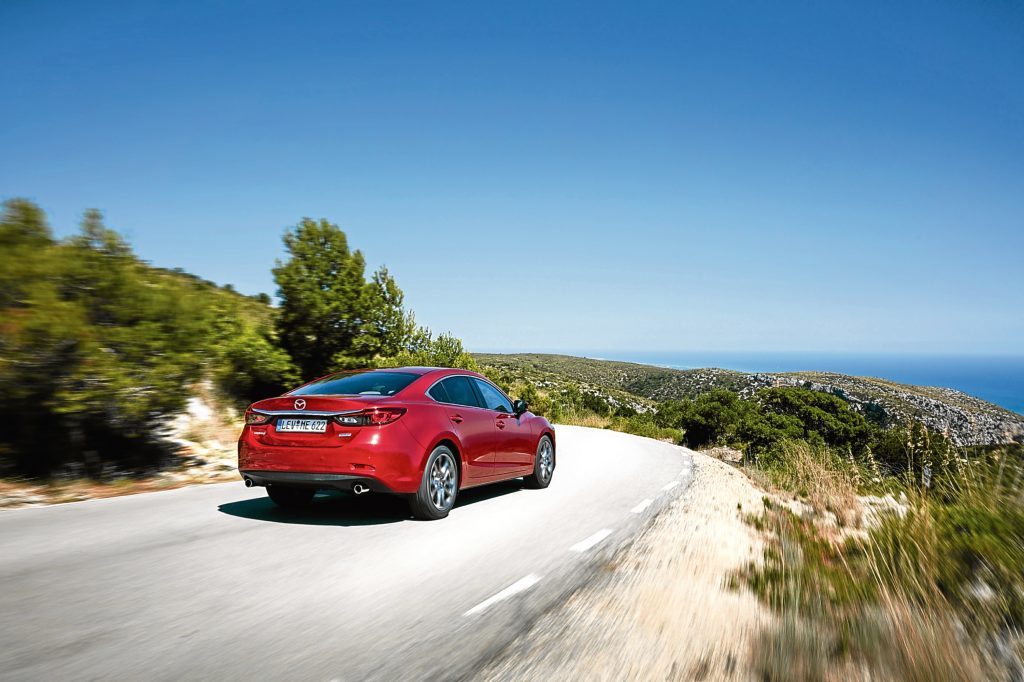 Only the Ford Mondeo can match and the BMW 3-Series surpass it as a driver's car.
The flipside of agile handling is usually a firm ride and that's the case with the Mazda, although it soaks up bumps well enough when it has to.
The interior's a nice place to spend time. Materials are of decent quality and Mazda uses a rotary dial to control the stereo and other functions. BMW and Audi use this device and it's much easier to use than either a modern touchscreen or old fashioned buttons.
Although it looks like a hatch, it's a saloon. There's a very large boot but only a small opening, so big items won't go in there.
That bugbear aside, the only real criticism of the Mazda 6 is that this type of car has gone somewhat out of fashion.
There's a reason you see many more Mazda CX-5s on the road – people like high-riding SUVs these days.
If you like your cars low slung yet roomy, however, the Mazda 6 is one of the models most worthy of a test drive.
Price:
£26,395
0-62mph:
9.1 seconds
Top speed:
130mph
Economy:
68.9mpg
CO2 emissions:
107g/km