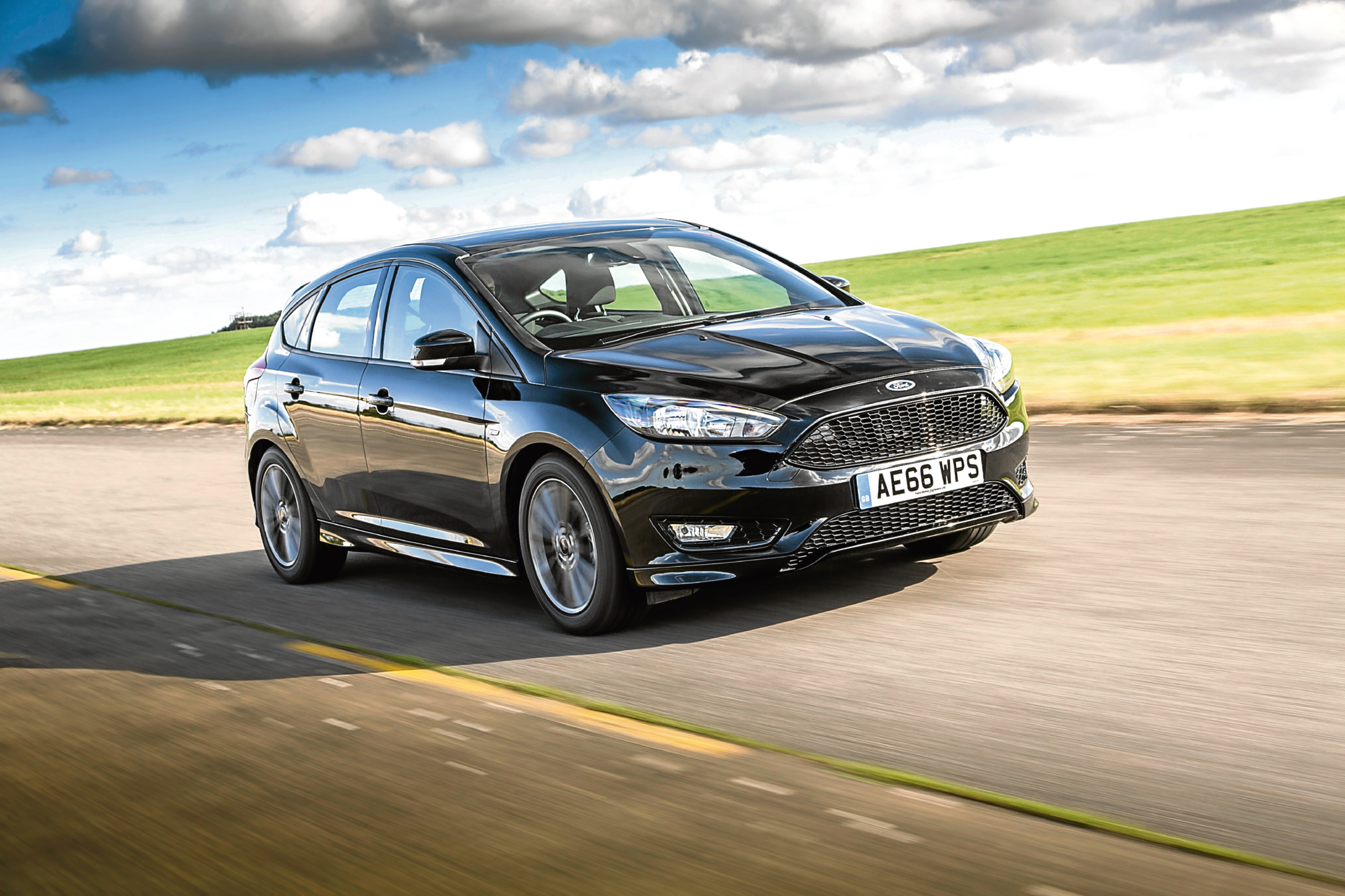 The Ford Focus ST is one of the best hot hatches out there, with nearly 250bhp to hurl it towards the horizon.
But hot hatches cost a lot of money to buy, run and – especially if you're young – insure. So Ford has released a model that has most of the looks, if not the same ability to tear up the tarmac.
At first glance it's hard to distinguish the Focus ST Line from its fire breathing brethren.
It has a great looking bodykit, low stance, sporty alloys, and a general sense of purpose about it that the bog standard hatchback lacks.
Only if you look closely and spot the absence of sporty brake calipers, or notice the puny exhaust where the ST has huge central twin chrome outlets, do you see this is a car made for show rather than go.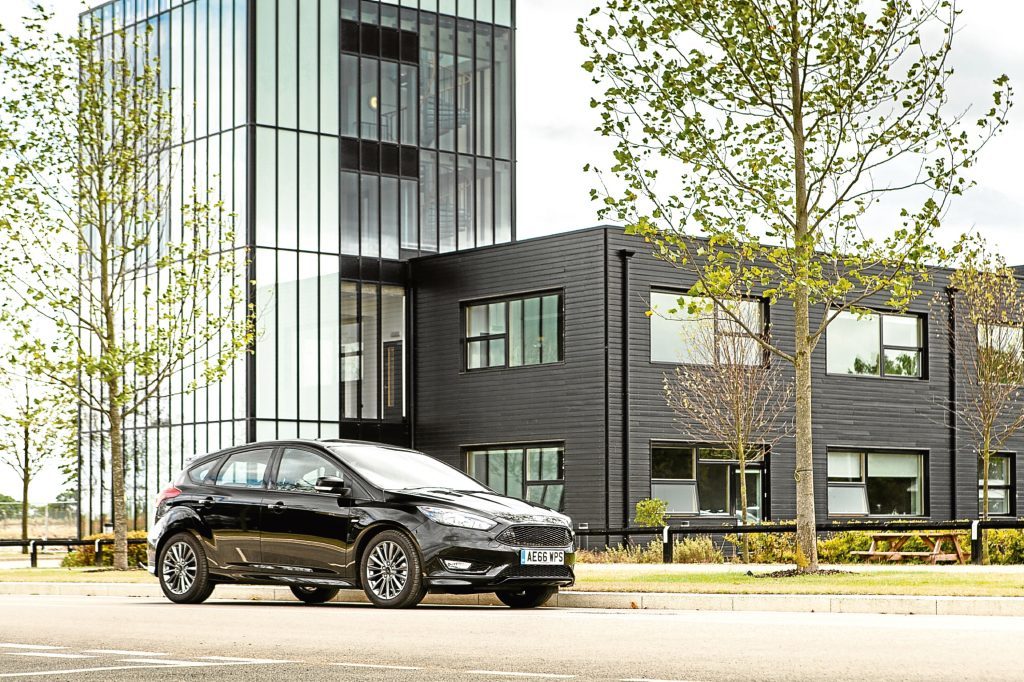 It's a formula Ford thinks will catch on: the company has launched ST Line versions of the Fiesta, Mondeo and Kuga.
The Focus ST Line is available in three-cylinder, 1.0 litre turbocharged petrol, 1.5 litre turbo petrol, or the 1.5 turbodiesel model I tested. Prices start at around £21,000. It costs £1,100 if you want automatic transmission and £1,300 for the estate version.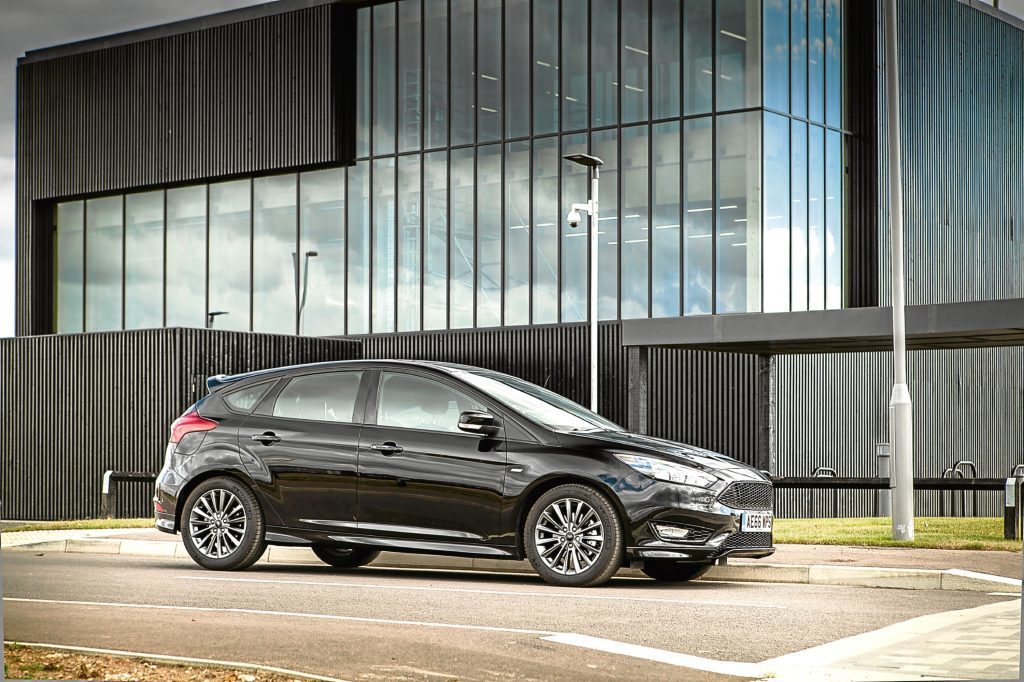 Ride height has been lowered 10mm over the standard Focus but that has a marginal effect on comfort. It certainly rides much better than the harsh ST or RS Focus models.
With less than half the horsepower of the RS (120bhp) the diesel ST Line hardly sets the heather ablaze.
The Focus is the most dynamic car in its class though so, although it takes a bit of time to get up to speed, the Focus handles very tidily indeed.
Buyers will appreciate the 74mpg the diesel returns. Emissions are below 100g/km – until recently that made it road tax exempt. You now need to pay the same as most other drivers but at least your impact on the environment is minimised.
Inside, it's smart enough but there's nothing quite as special as the exterior. A bit of red-stitched trim nods to the sporty appearance of the car.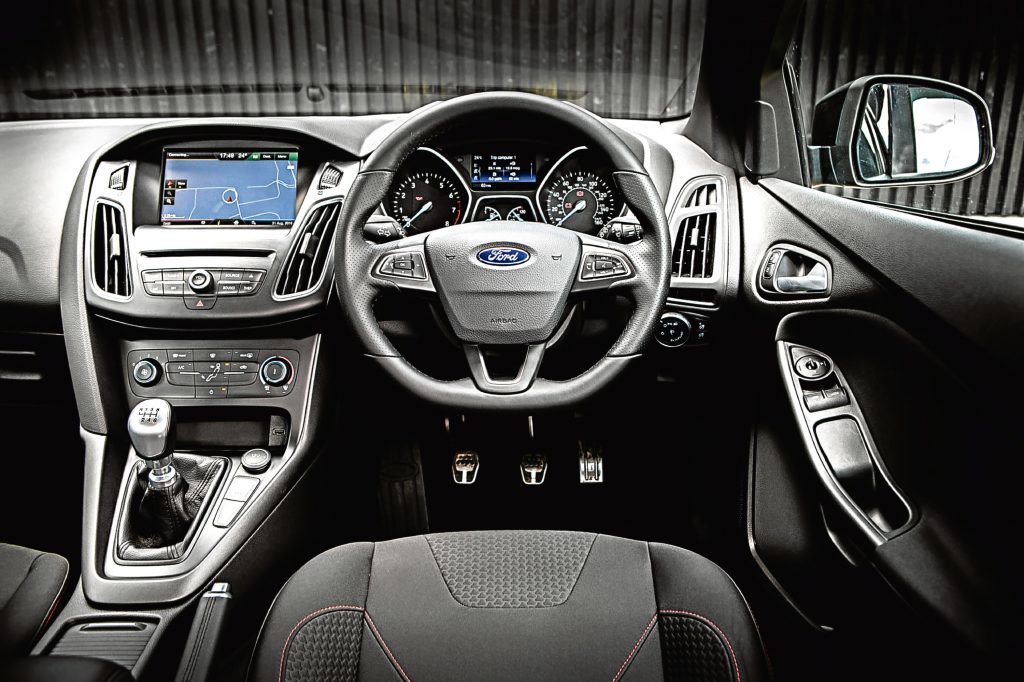 I really rather liked the Focus ST Line. Yes, it's a very obvious attempt to cash in on the halo effect of the flagship Focus models. But not all fast looking cars need to go fast.
The Focus ST Line looks great, drives well, and is cheaper to buy and much cheaper to run than its hot hatch siblings. That's a recipe plenty of buyers will want.
Price:
£21,965
0-62mph:
10.5 seconds
Top speed:
120mph
Economy:
74.3mpg
CO2 emissions:
99g/km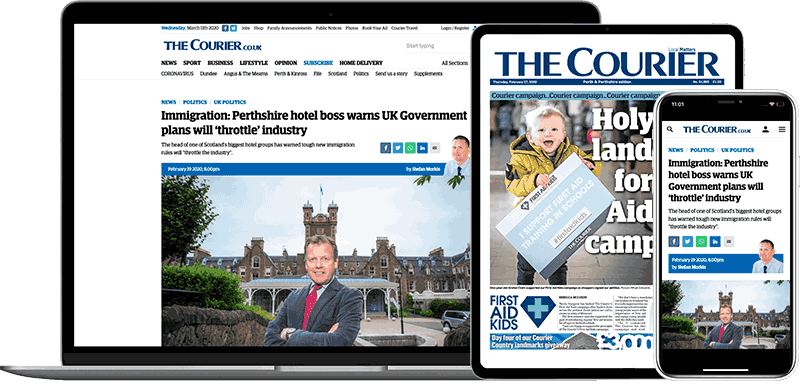 Help support quality local journalism … become a digital subscriber to The Courier
For as little as £5.99 a month you can access all of our content, including Premium articles.
Subscribe