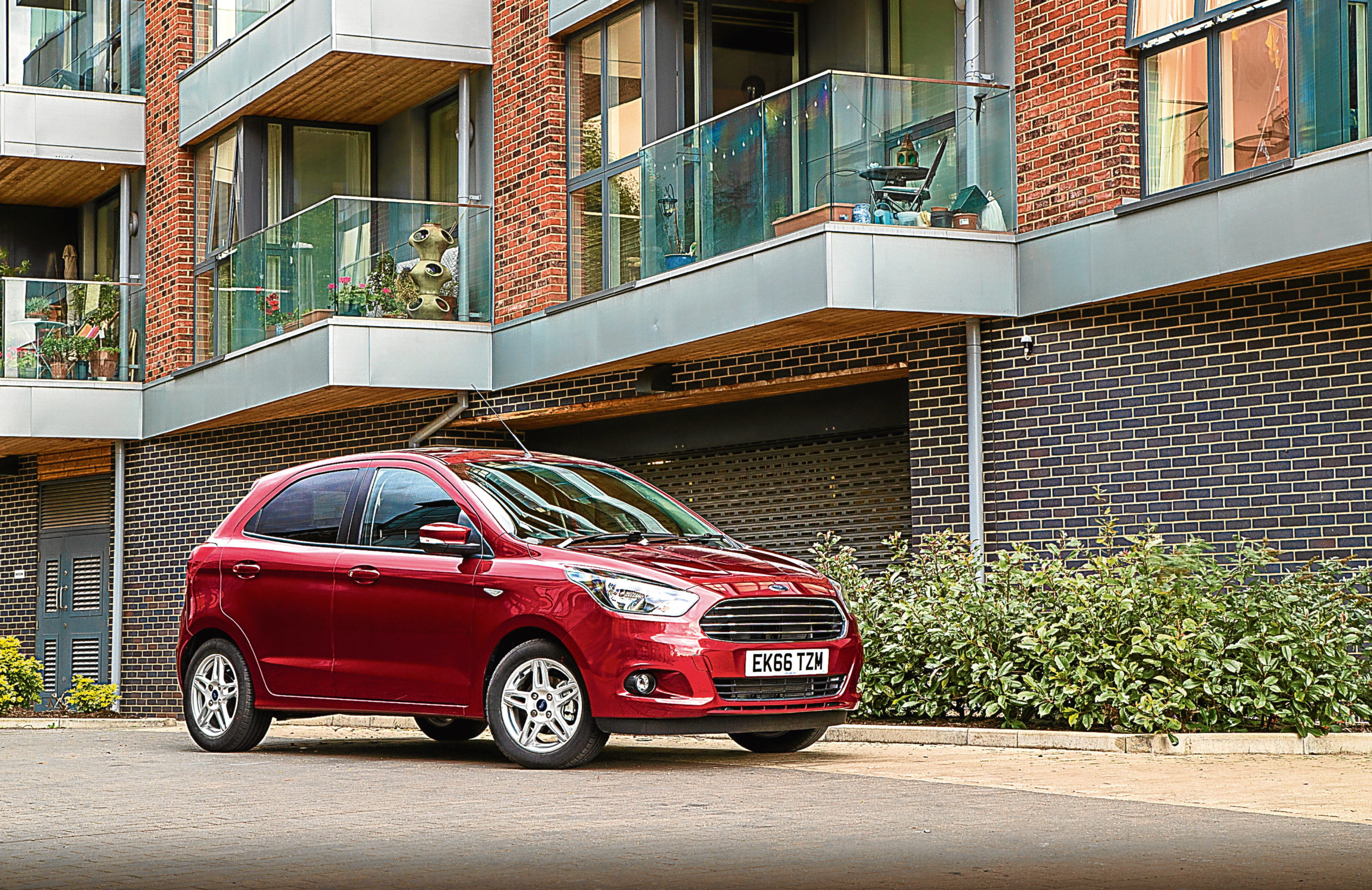 I was saddened by the death of the Ford Ka. The cheeky little 1996 version looked great and did much to create the booming city car market of today.
It's replacement in 2008 didn't quite have the original's charm, however, and was soon surpassed by better cars, most notably the excellent VW up.
Deciding if you can't beat 'em, leave 'em to it, Ford has taken aim at a different market with the Ka+. As the name suggests, it's bigger than its predecessor and makes use of the Fiesta chassis.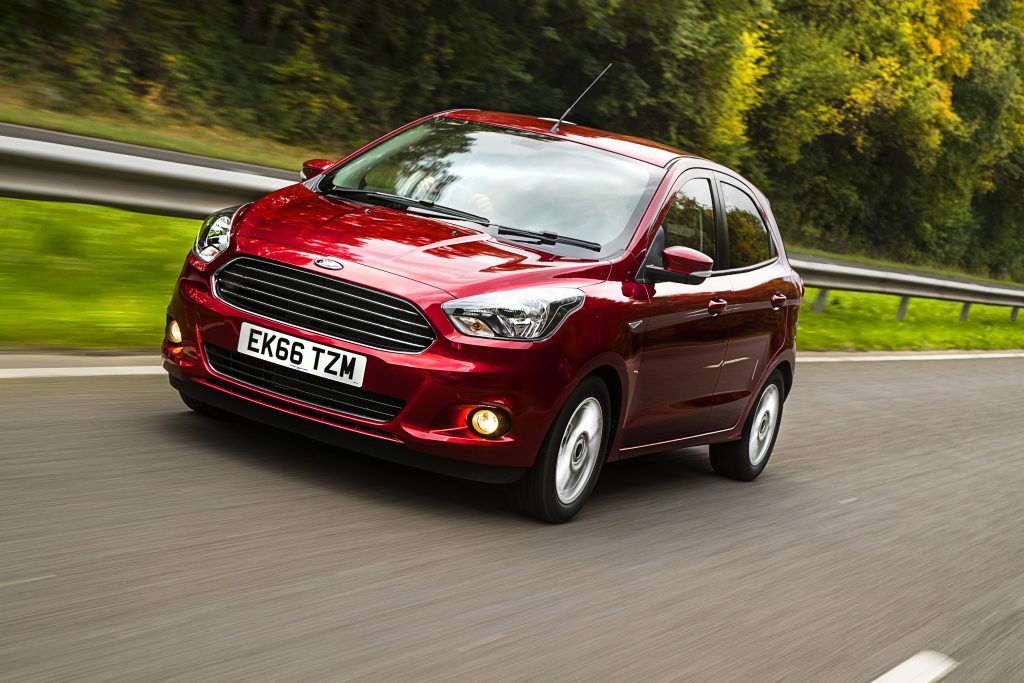 Aimed at the budget end of the market, prices start at around £9,000, and it'll take on rivals such as the Vauxhall Viva and Dacia Sandero.
It's 4cm shorter than the Fiesta but almost 3cm taller, which gives the Ka+ its own distinctive shape.
You only get a choice of one engine, a 1.2 litre petrol, albeit in two strengths – 69 and 84bhp.
In a similar vein, there are just two trim levels, Studio and Zetec, the latter of which commands a £1,000 premium in return for 15in alloy wheels, digital radio, and Ford's Sync system that lets you connect your smartphone. Rear electric windows and parking sensors, climate control and heated front seats are among the optional extras.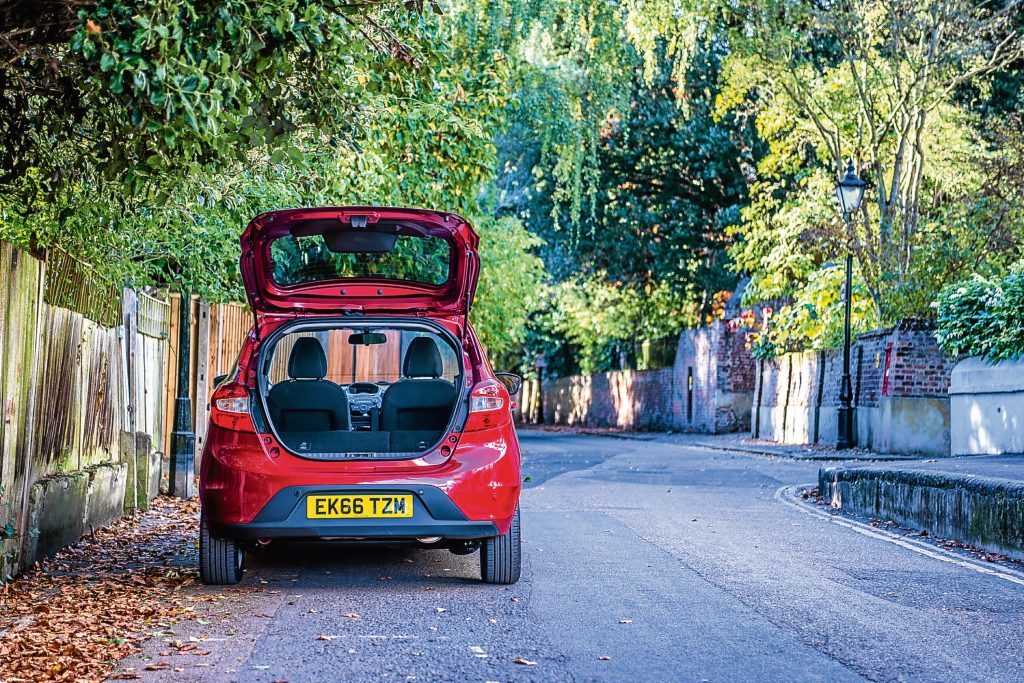 The boot's a decent size, bigger than a VW up's, although smaller than the Dacia Sandero's. A niggle is there's no catch to open it – you have to use the key or a button inside the car.
Considering its compact size the Ka+ is remarkably roomy. That extra height means four full sized adults can fit in and the ones in the back won't feel too short changed.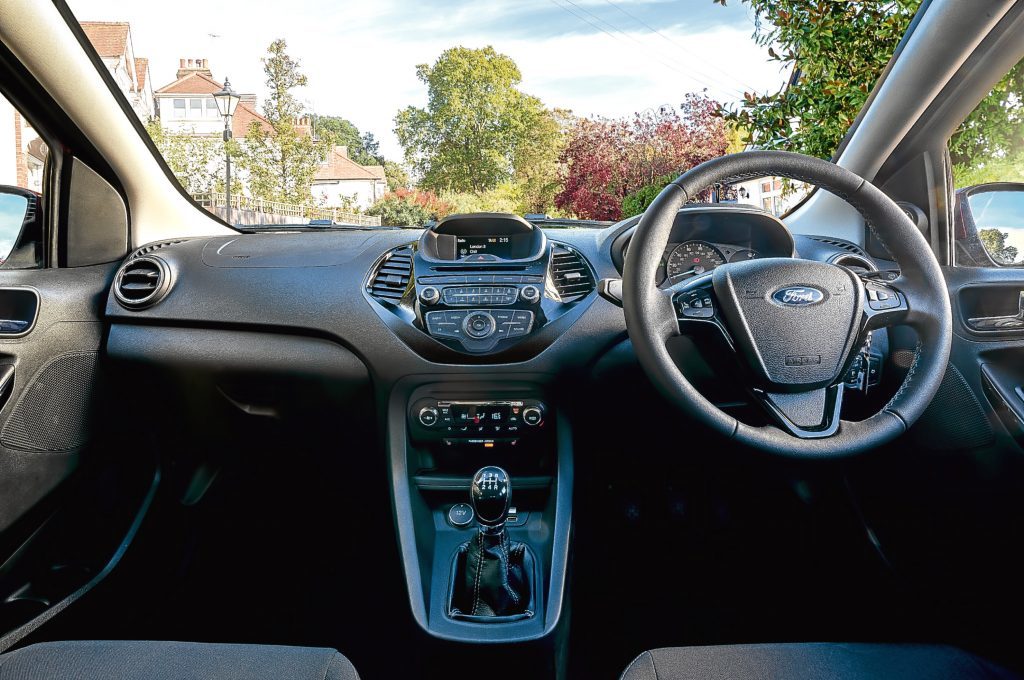 Where it really shines is ride and handling. Given that it's based on the superb Fiesta chassis, that should come as no surprise.
In Dundee, its compact size made it a cinch to negotiate rush hour traffic and park. The extra height hasn't marred handling either, as a tour of some Perthshire's country lanes showed.
Even in 84bhp guise it's not much of an overtaking tool but the engine's quiet enough at speed.
In fact, it's a very refined package all round, with little in the way of road or wind noise making its way into the cabin.
I ended up liking the Ka+ more than I expected. It's fairly no frills but has all the basic kit you'd need. It's also refined and fun to drive.
At a time when everyone seems to be buying expensive cars on finance deals, its affordable price is a breath of fresh air.
jmckeown@thecourier.co.uk