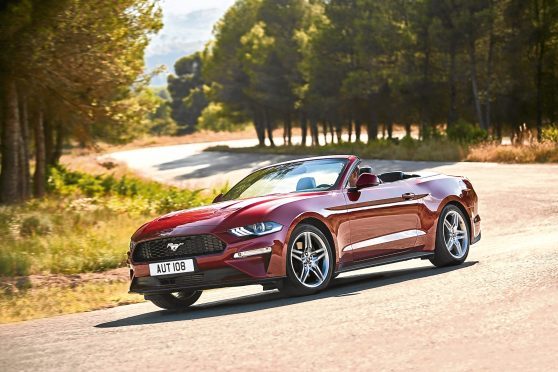 Cars don't come much more brash or bold than the Ford Mustang.
The quintessential American muscle car has been on sale in Britain for a few years now and has developed something of a cult following.
And no wonder. With prices starting not far north of £30,000 it supplies a lot of both power and iconic looks for the money.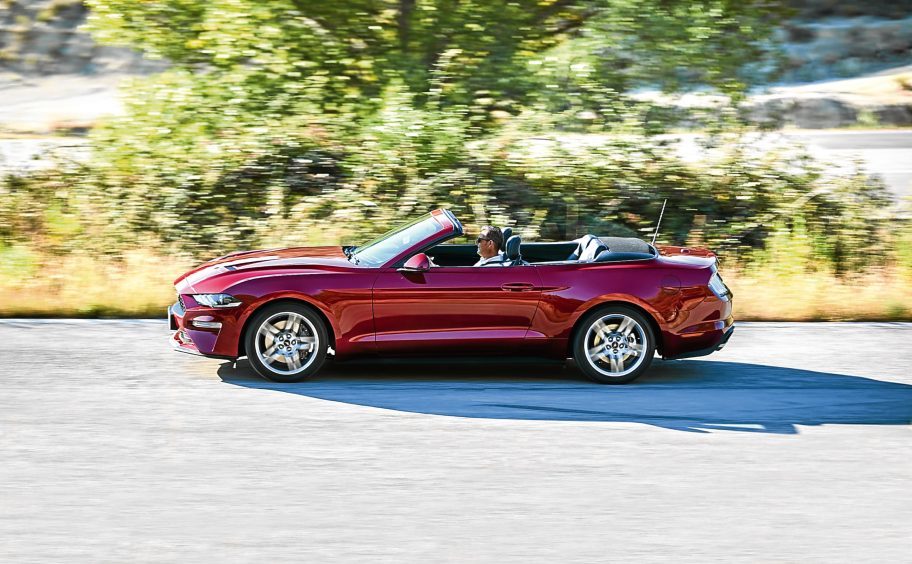 There are two engines and two bodystyles – coupe and convertible – to choose from. Put your sensible hat on and the 2.3 litre Ecoboost petrol engine is the best choice.
With a hefty 313bhp it's still very fast. Its lower weight makes the car lighter and improves handling slightly.
What on earth, I ask you, is the point of being sensible when it comes to having a Mustang though?
With that devil-may-care attitude I was very happy indeed when a 5.0 litre V8 convertible turned up outside The Courier's headquarters.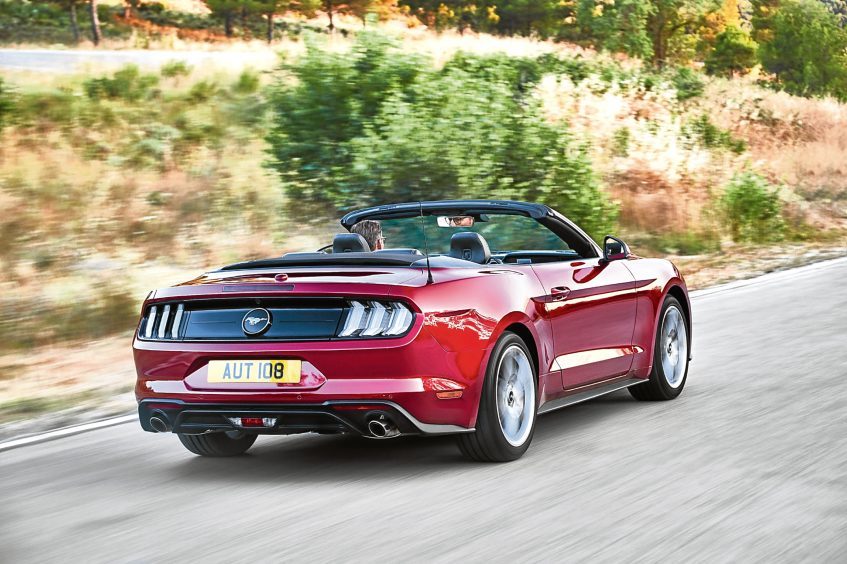 If you do want to be boring about things and put your bean counter's head on, it's worth noting this is the cheapest V8 engine car on sale in the UK.
More importantly, it emits a quite splendid roar when you press the starter button – much better than the 2.3 model's muted thrum.
That yowl quite naturally makes you want to press down on the accelerator. Should you do so with vigour (where safe of course) you'll find 0-62mph coming up in around five seconds and a top speed that's electronically limited to 155mph.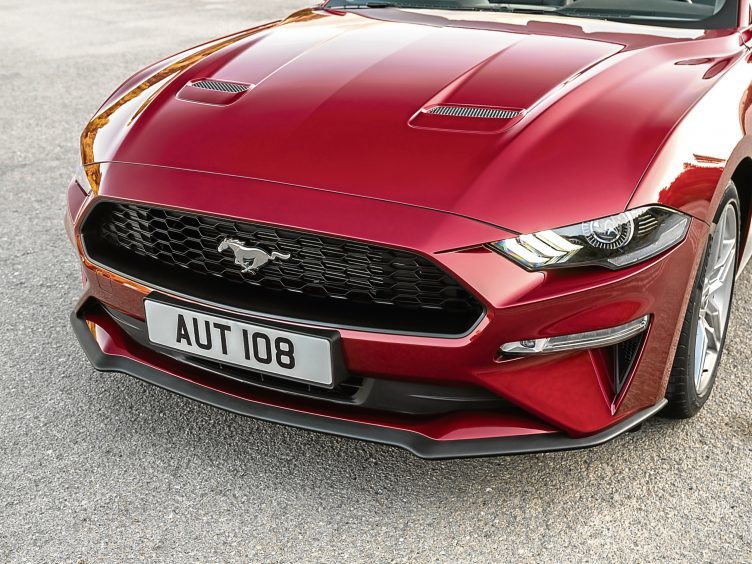 Lower the hood (you need to manually turn a handle but the rest is done at the touch of a button) and you can fully enjoy the deep-throated growl the engine makes.
Show it a corner and the Mustang turns up its nose in disdain. It's not going to fall off the road – there is plenty of grip – but this is a car made for cruising, not hurling itself round corners.
I spent a very happy week touring round Dundee, Perthshire and Fife in the Mustang. Driving a muscle car is quite different to driving a hot hatch. On the back roads up to Glenisla I was happy to burble slowly round corners but enjoyed feeling the rush of acceleration on long straights.
My manual car cost just upwards of £40,000, which makes it tremendous value for a car with 410bhp.
And this is the first car in eons where I've bettered official economy figures. My car displayed 22.9mpg – on paper the car does 20.9mpg.
Perhaps I was driving too slowly.