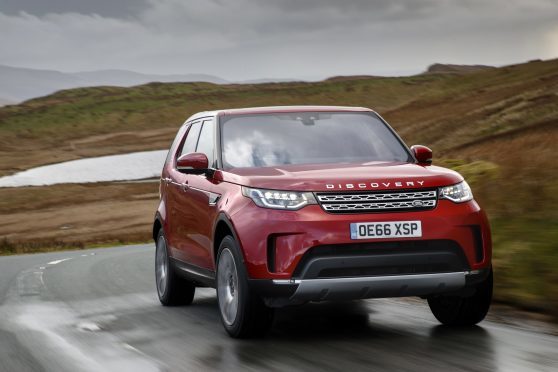 Land Rover's Discovery has always been an iconic car, but recent years have seen it face threats from top notch opposition such as Volvo's XC90 and Audi's Q7.
By the end of its life the Discovery 4 remained a good looking and capable vehicle but the best of the rest had overtaken it when in came to technology and economy.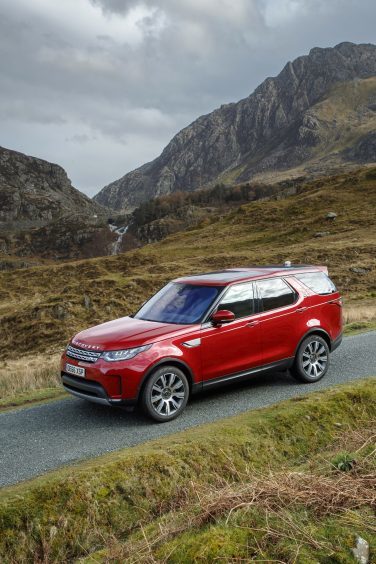 Enter this, the fifth generation Discovery. Prices have been cranked up – the most basic model is £44,000 but it's the only one that will give you change of £50,000 and many of the upper spec models run painfully close to £70,000.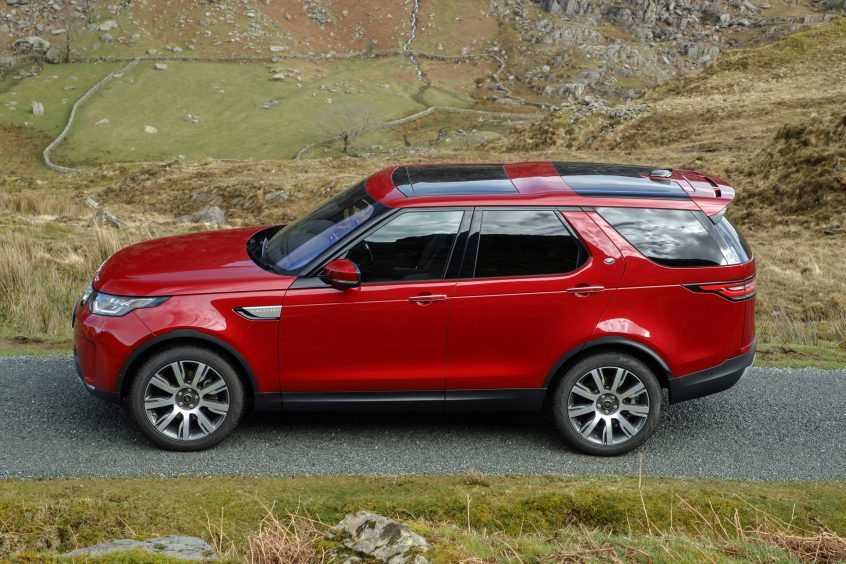 It's come a long way from the original Discovery of 1989 which was a halfway house between the luxurious Range Rover and the entirely basic Defender.
The fifth generation model has swung decisively in one direction and now has just a whisker less luxury than the Range Rover. It also sits in a dramatically different market – with the excellent Discovery Sport and the trendy Evoque below it.
The new Disco looks great from the front and side but I still can't find it in me to appreciate it from the rear. That offset number plate is just jarring. Hopefully they'll centre it when they carry out a mid-life restyle in a couple of years.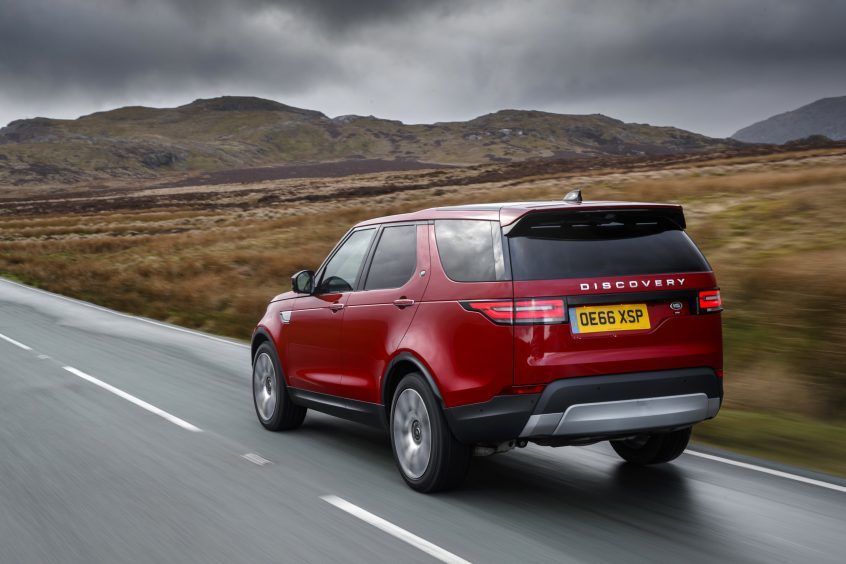 The spread of the Discovery's capabilities is astonishing. I've previously put it through its paces at the Land Rover Experience centre in Dunkeld and it is utterly peerless when it comes to off roading.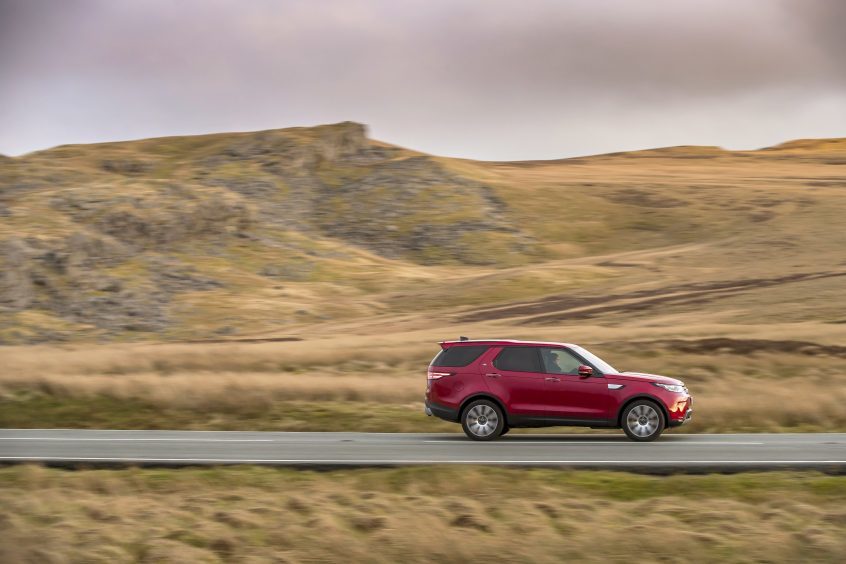 It's also incredibly good on road. I took my top spec HSE Discovery from Dundee to Stonehaven and it was as quiet as a luxury saloon on the dual carriageway. Despite being tall and heavy, the Disco's body remains flat even when pushed hard through corners.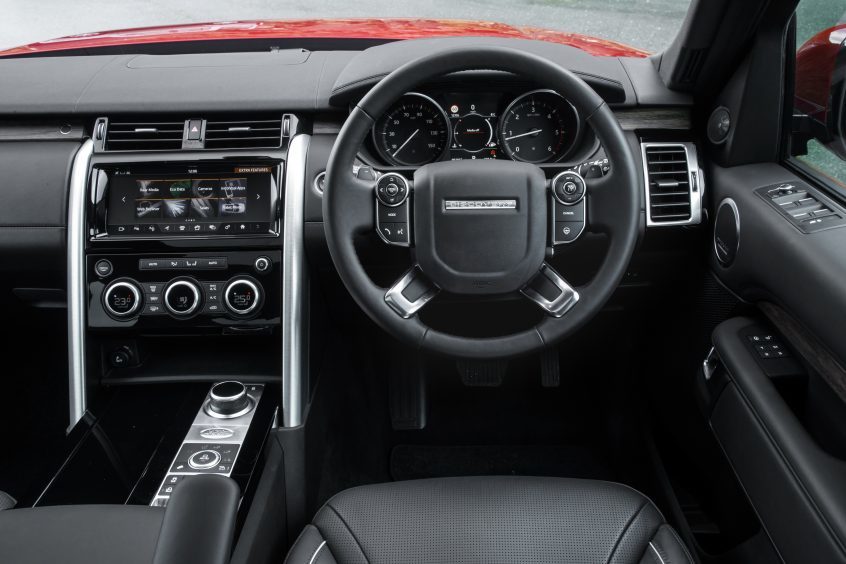 It has a good turn of speed to, with 0-62mph coming up in well under eight seconds.
The interior is well thought out, with luxury trim at eye level and more rugged materials nearer floor level, which are easy to wipe clean. This is a car that's designed to cope with outdoorsy families.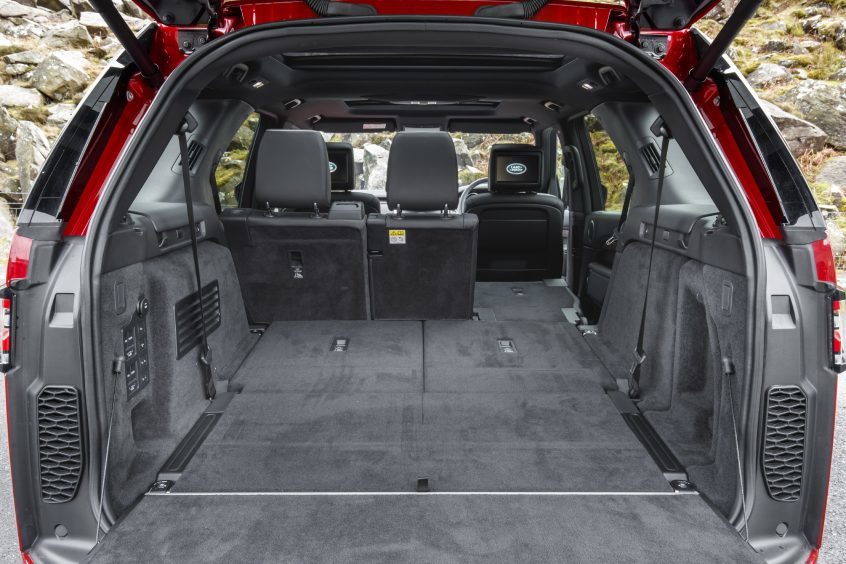 It's also capacious beyond belief. A proper seven seater, adults can fit in even the rearmost seats. The seats all fold electronically at the touch of a button (or using an app from your phone). Even with seven people the boot's almost as big as a Fiesta's, and with all rear seats folded there's an astonishing 2,406 litres.
The Discovery isn't cheap, but it's perhaps the most complete all rounder there is.
Price:
£64,195
0-62mph:
7.7 seconds
Top speed:
130mph
Economy:
39.2mpg
CO2 emissions:
189g/km