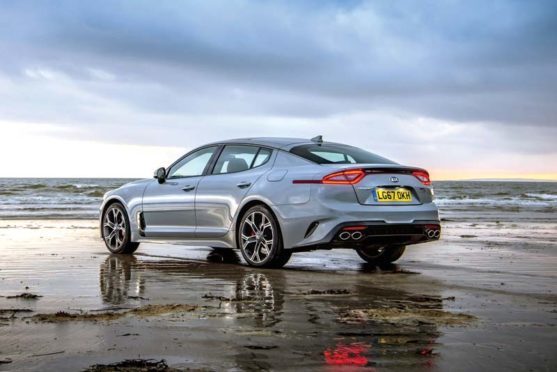 There's no simpler way to say it – the brand new Stinger turns everything you think you know about Kia on its head.
Often cast aside as an "old people's" brand, Kia has come out all cylinders firing with the Stinger, an eye-catching fastback Gran Turismo that is already turning heads and converting nay-sayers more likely to go for an Audi, BMW or Jaguar.
Inside and out, it's a good looking car, with an intimidating front grille, sleek lines and back end and gorgeous upholstery and trim. It definitely gives its rivals a run for their money when it comes to the aesthetics.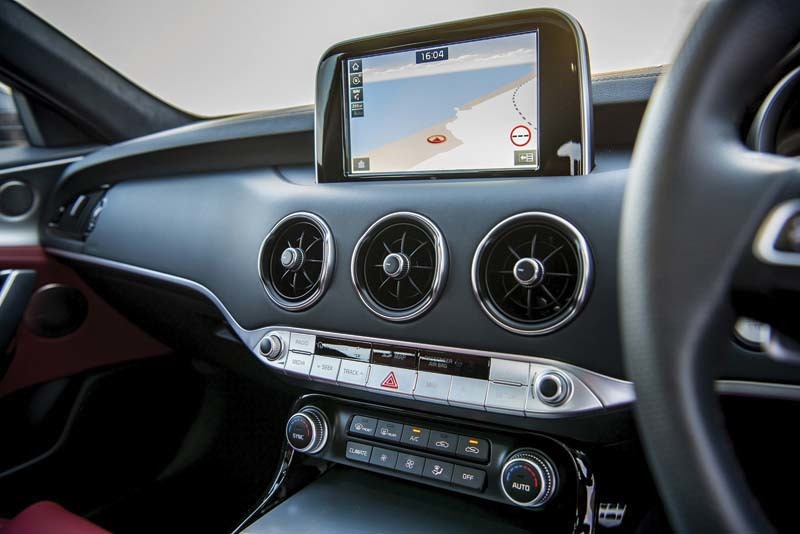 But it's not all about looks. The Stinger has some real power under the bonnet.
The entry level 'GT-Line' and next up 'GT-Line S' offer customers 2.0 and 2.2L models, pumping out 244 and 197 bhp respectively. Meanwhile, the top of the range, the "GT S" is a monstrous 3.3L engine, with 365 bhp. All models come in 8-speed auto ISG.
Unlike other vehicles in its class, Kia has given the Stinger a mix between comfort (helpful for long journeys) and a fun, agile drive. It even has a number of driving settings, including eco, comfort, Sport and Sport+ (for the really brave).
The steering is accurate and precise, making driving very fluid and nicely balanced. It's a rear-wheel drive, so that can make it a bit more fun when you put your foot down on the accelerator.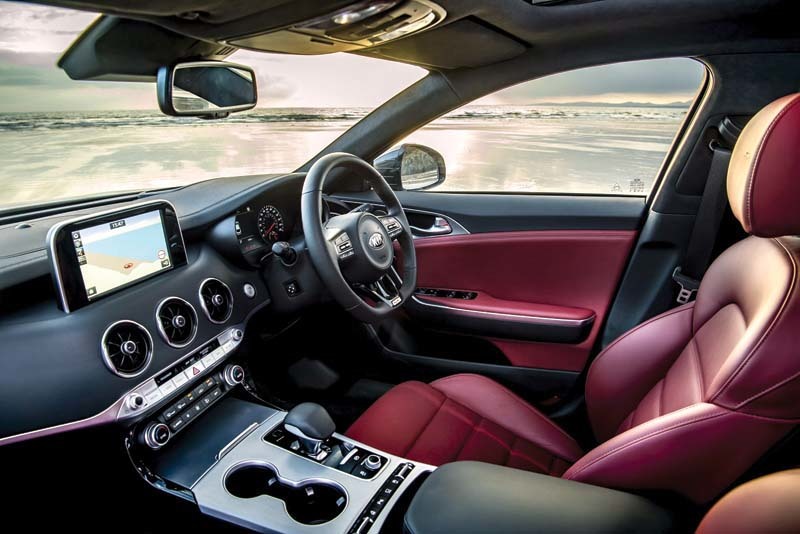 And there's plenty of room inside, so you go on long road trips with the family without feeling too cramped up.
But what really puts the Stinger above other cars in its class and price point was how much technology it had. From heads up display to 360 degree cameras on some models to white line detection and correction to the car braking when I was in cruise control if I got too close to the car in front, it made driving a breeze. And I'm sure that I didn't even scratch the surface of all it can do!
Kia's tagline is "the power to surprise" and with the Stinger they have certainly done that.
Visit Fisken Motor Group's Kia dealership in Forfar – the only one in Angus to have the Stinger – to find out more about the sleek new Stinger.