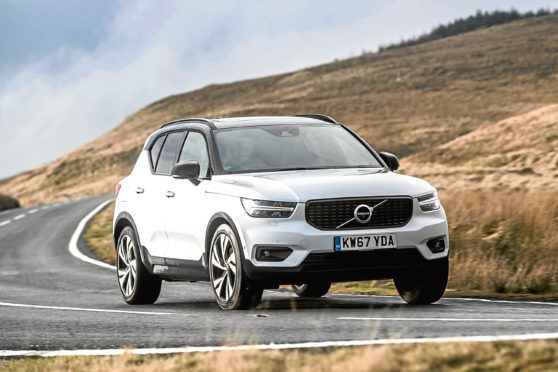 The XC40 is the third and smallest in Volvo's burgeoning SUV range.
Its big brothers, the XC60 and XC90, are already established class leaders and the XC40 has followed their good example by lifting the European Car of the Year 2018 title.
The compact SUV goes up against rivals including the Range Rover Evoque, Audi Q3 and Jaguar E-Pace.
It will eventually be offered with three petrol and two diesel engines, two or four-wheel drive, and six trim levels but to begin with there's a sumptuous First Edition model that comes loaded with equipment.
It runs to nearly £40,000 but wants for nothing. For those who can't quite stretch to that, the range will start at £27,905.
The Swedish company is to be complemented for being bold with its styling. Where the makers of the Audi Q7, Q5 and Q3 have taken one design and put it into a photocopier set at 75% and 60%, Volvo has made sure all its SUVs look distinctively different.
The XC40 is pitched at younger buyers than the barge-like XC90. Still recognisably a Volvo, it's chunkier and more striking than the company's bigger SUVs.
Early engine choices include a 190bhp D4 diesel and a spicier 247bhp petrol called the T5. I spent an hour or so driving each, in First Edition trim (stats below are for the diesel model) on some back roads between Glasgow and Edinburgh.
Eventually, Volvo plans to phase out diesels and replace them with petrol-electric hybrids, but for now the oil burner would be my pick of the engine choices – it's not much slower and offers better economy.
It feels as comfortable and safe as you'd expect a Volvo to be but also handles surprisingly well through corners.
The interior is superb, with an iPad style screen and a clean, minimalist layout. Ask me what the difference is between this and cheaper SUVs from Nissan or Kia and I'd say refinement and interior quality – the XC40 is beautifully quiet at 70mph.
Volvo is one of the most innovative car makers of the day. The XC40 is the first model to be offered on a subscription scheme called Care by Volvo that gives you a car, insurance, servicing and pays any taxes for a monthly fee.
There's also an app for the XC40 that does clever things like pre-heat the car before you leave the house.
I haven't tried Jaguar's new E-Pace yet but the XC40 will take some beating.
Price:
£39,905.
0-62mph:
7.9 seconds.
Top speed:
130mph.
Economy:
53.5mpg.
CO2 emissions:
133g/km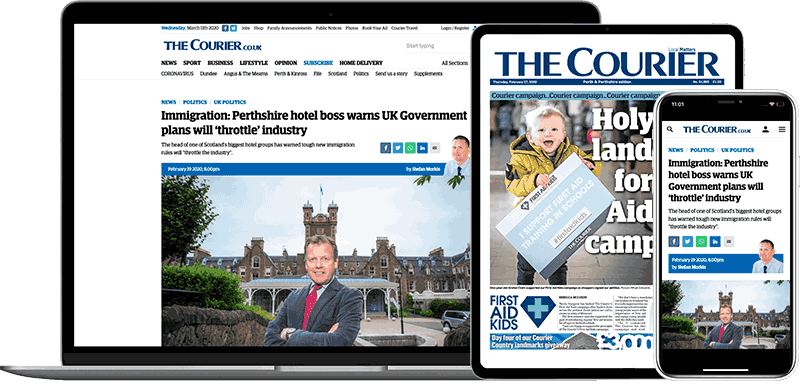 Help support quality local journalism … become a digital subscriber to The Courier
For as little as £5.99 a month you can access all of our content, including Premium articles.
Subscribe