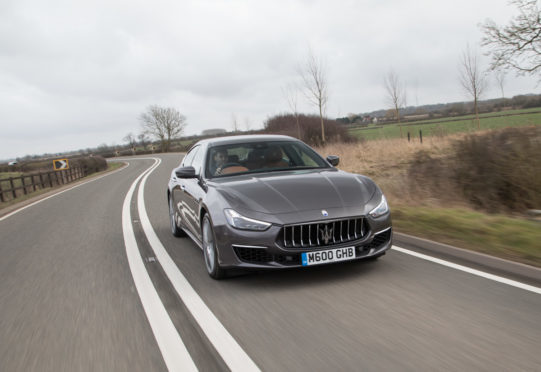 I'm driving along the shore of Loch Fyne heading towards Loch Lomond. The rain is off and on, as it always seems to be, but my progress is swift and comfortable.
I'm in a Ghibli, Maserati's "entry level" (prices start at £51,000) saloon, and a car designed to tempt buyers away from the BMW 5 Series, Mercedes E-Class and Jaguar XF.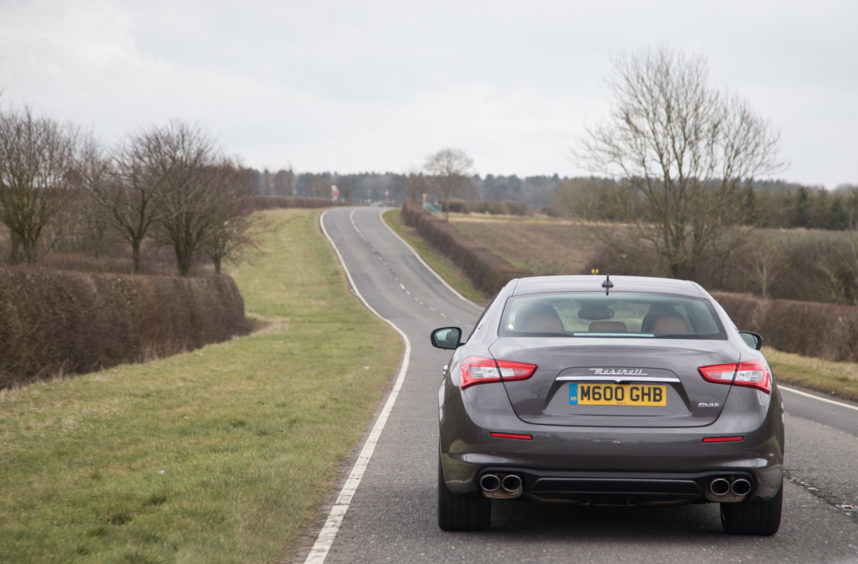 It's gunning mainly at high end versions of those cars so there are no four-cylinder engine options. Instead there's a choice of V6 petrol and diesel models.
There's a 3.0 litre diesel with 271bhp that gets from 0-62mph in 6.3 seconds, and two 3.0 litre twin turbo petrol engines developed for Maserati by another Italian sports car maker of some repute, Ferrari, featuring up to 424bhp.
One big tick is its looks. The BMW and Mercedes are boring. The Jaguar is much more special but familiarity has bred a degree of contempt.
Marrying timeless elegance with supercar exclusivity, the Ghibli catches eyes and turns heads.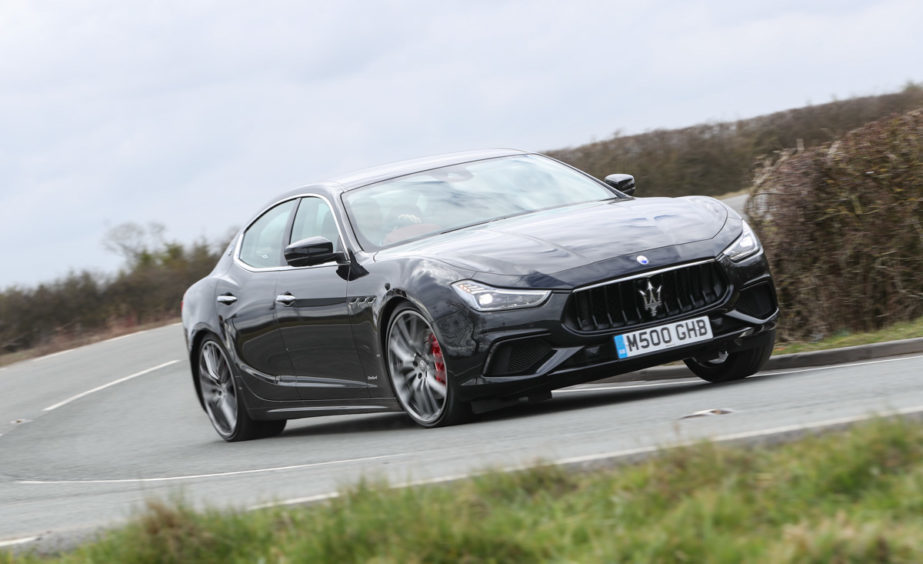 Maserati has updated the four-door saloon for 2018, with an imposing new grille, LED lights and a few other tweaks.
There are two new model lines – GranLusso and GranSport – with the former built for comfort and the other for speed.
Maserati has been busy underneath the skin of the car. There's a new stability control system to improve handling and for the first time Maserati has introduced electric power steering.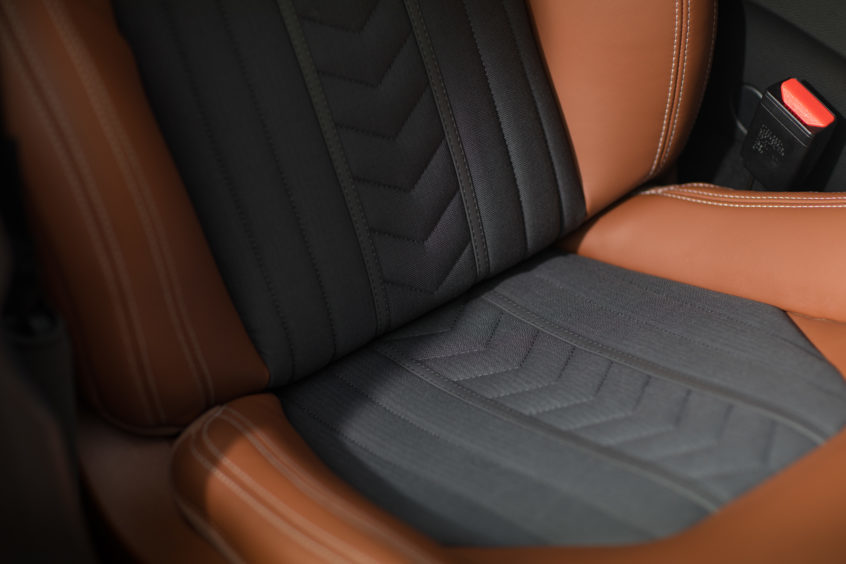 Inside, there's beautifully soft Italian leather. Maserati has introduced inserts of real silk, although to my admittedly uncouth hand these didn't feel much different from standard cloth.
Driving is where the Ghibli really shows its class. It makes what's considered to be a dynamic car, such as the 5 Series, feel ponderous in comparison.
Although it's a big car, the light responsive steering makes it feel as agile as a hot hatch.
Unlike a hot hatch, however, it's not bouncy, rough, or unrefined. Whether at high speeds or low, it's smooth, quiet and unruffled.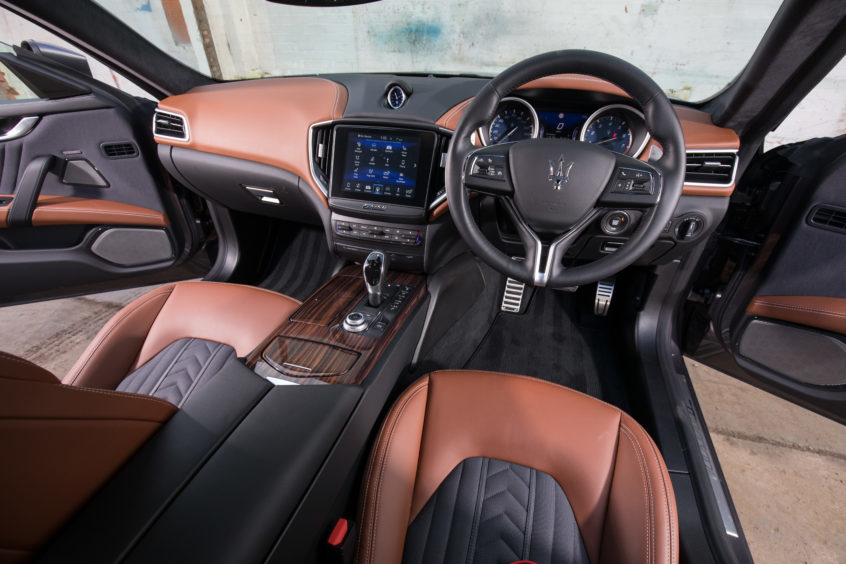 Maserati's UK boss explained in a presentation the previous evening their cars' ethos is to cover huge distances quickly and in comfort and style. For once the PR guff is true.
You do pay a pretty penny on top of its already pricy and very capable rivals. But with the Maserati you get performance and refinement in spades, as well as a charisma its competitors can't quite match.
jmckeown@thecourier.co.uk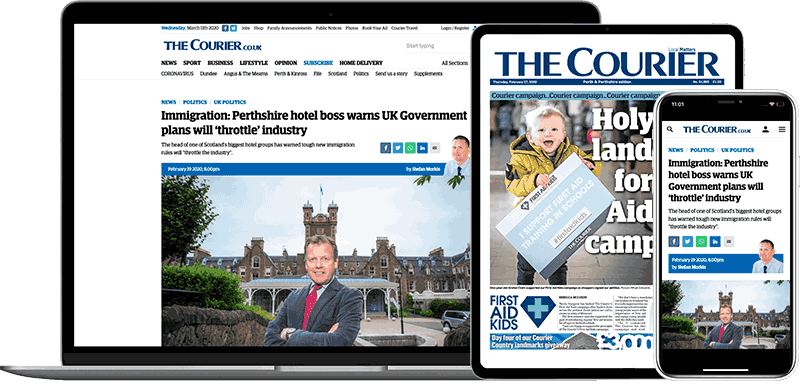 Help support quality local journalism … become a digital subscriber to The Courier
For as little as £5.99 a month you can access all of our content, including Premium articles.
Subscribe