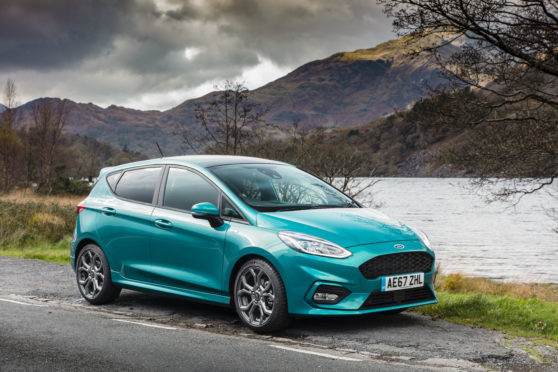 Everyone likes a hot hatch but not everyone likes the insurance and running costs.
That's the ethos behind Ford's ST Line range, which has much of the show but only some of the go of its more fiery counterparts.
I spent a week with the ST Line version of the Fiesta. With a snazzy body kit, sharp alloy wheels and sports seats it certainly looks the part. Take a peek under the bonnet, though, and you'll find either a 1.0 litre three-cylinder petrol or (in my case) a 1.5 litre turbodiesel engine.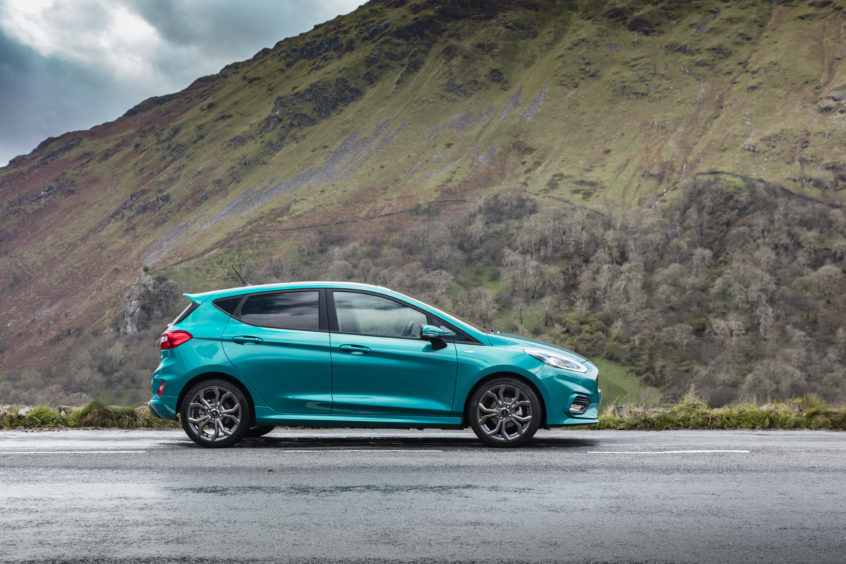 The petrol unit is available in three strength levels – 100, 125 or 140hp – while the diesel comes with 120hp. That's a far cry from the 200hp the proper hot hatch ST model can boast but it's still a reasonable amount of poke for a lightweight supermini.
The diesel gets from 0-62mph in a respectable nine seconds and, being a diesel, has most of its power low down so you don't need to rev the engine to make good progress.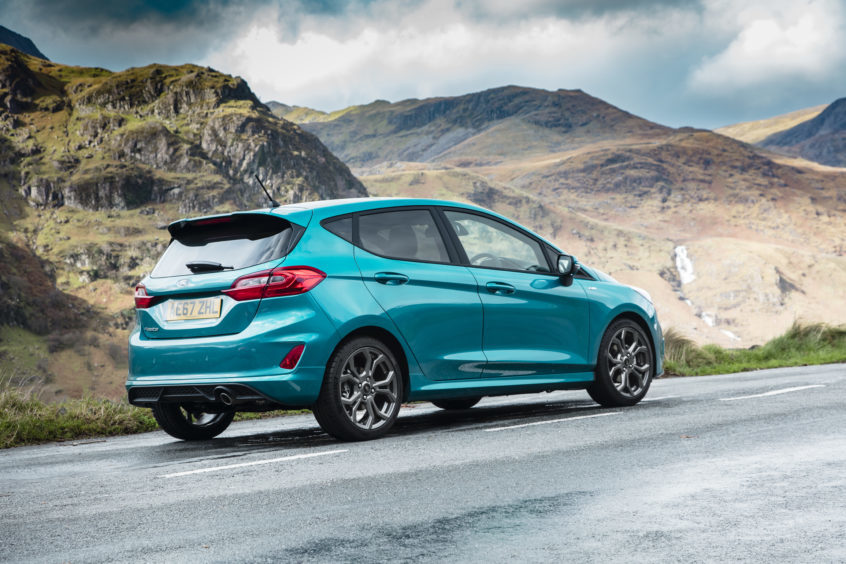 It also delivers a combined 80.7mpg, making it cheaper by far to run than the ST.
Of course it is slower than a hot hatch but driving fun isn't all about straight line speed. The Fiesta has perhaps the best chassis of any supermini. Supple and dynamic, it makes twisting country roads a treat to hustle along. Steering, brakes and clutch are all perfectly weighted and it's a car that's both easy and fun to drive. The ride is much more supple than in proper hot hatch versions, too, making this a much easier car to live with.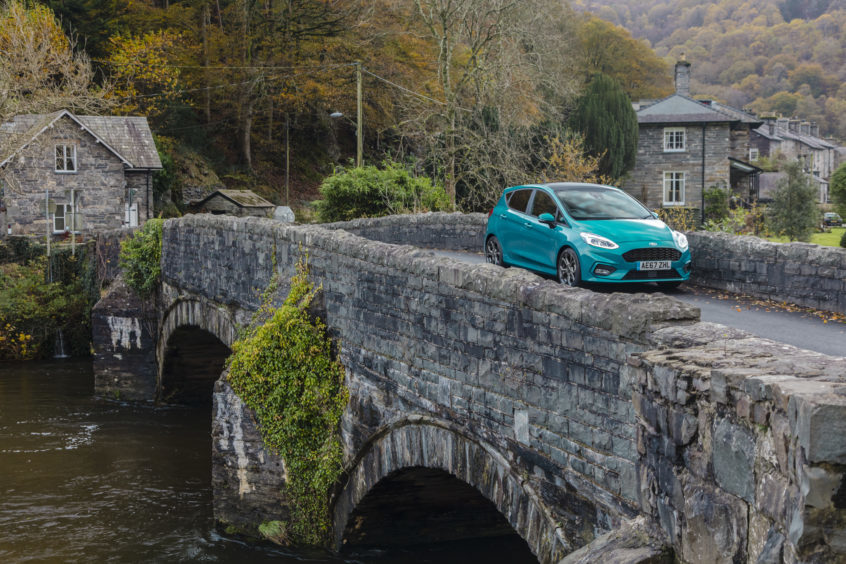 The latest Fiesta's exterior has only been mildly restyled to sharpen it up a little but inside it's all change. The old model's now unfashionable clutter of buttons and dials is gone, replaced with a simplified layout that sees many functions now controlled through a touchscreen.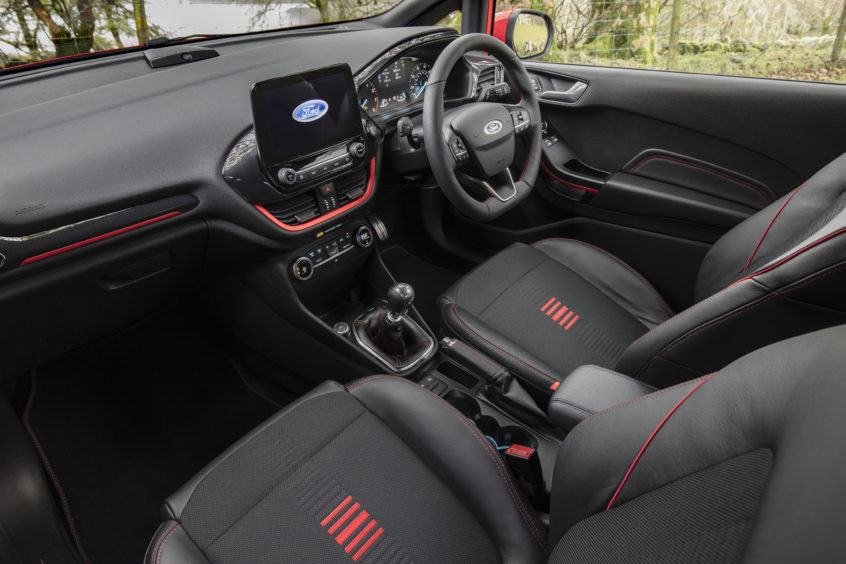 ST Line versions have figure hugging sports seats and a racecar-style flat bottomed steering wheel too.
Space in the rear has improved and adults can fit without too many complaints (though a Skoda Fabia still offers considerably more room). At 292 litres, the boot's decent too.
Fiesta ST Line prices start at a little over £16,000 and my top spec diesel ST Line X model weighed in just north of £20,000. Those prices offer a good saving over the ST and should also prove vastly cheaper to insure, run and service.
I expect the ST Line to be a good seller for Ford. It combines comfort, value and style.
Vital stats:
Price: £20,325
0-62mph: 9.0 seconds
Top speed: 121mph
Economy: 80.7mpg
CO2 emissions: 89g/km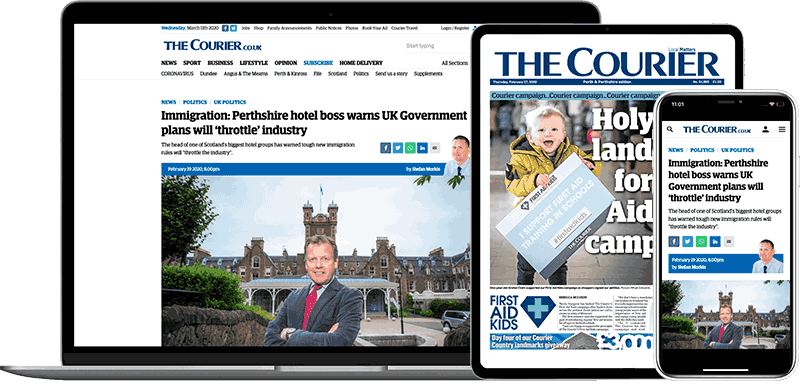 Help support quality local journalism … become a digital subscriber to The Courier
For as little as £5.99 a month you can access all of our content, including Premium articles.
Subscribe