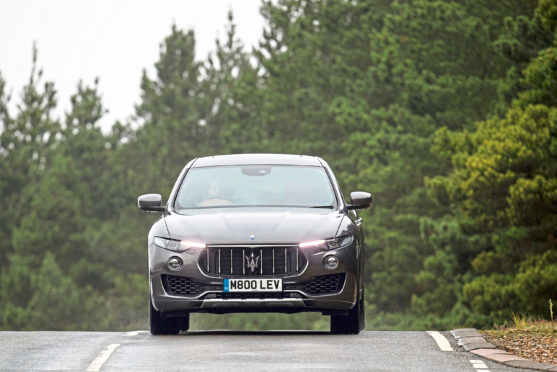 I'm crawling through muddy ruts and over some sizeable boulders in the hills above Loch Lomond.
It's the sort of thing I'd normally do in a Land Rover or Jeep but this time I'm behind the wheel of a Maserati Levante.
The company famed for designing beautiful sports cars and saloons has joined the SUV brigade.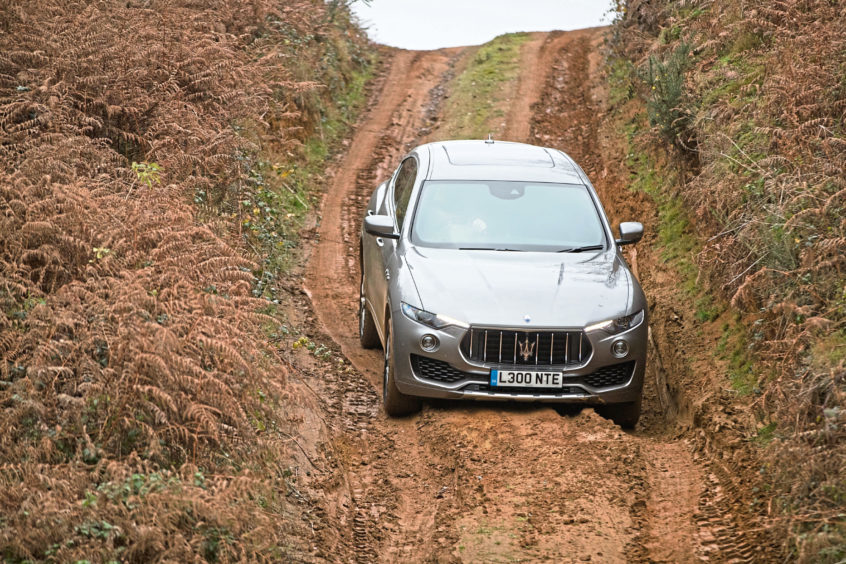 From Porsche and Bentley to Lamborghini and Aston Martin – the car makers you would least expect are jumping on the craze for SUVs.
Little surprise Maserati should want a piece of the action too. The company has at least tried to retain its sports car ethos. There's a diesel V6 but the most desirable engine is a 430bhp V6 petrol unit made by Ferrari (see Vital Stats).
I drove Levantes equipped with both engines during a day of on and off road driving in Loch Lomond and the Trossachs National Park.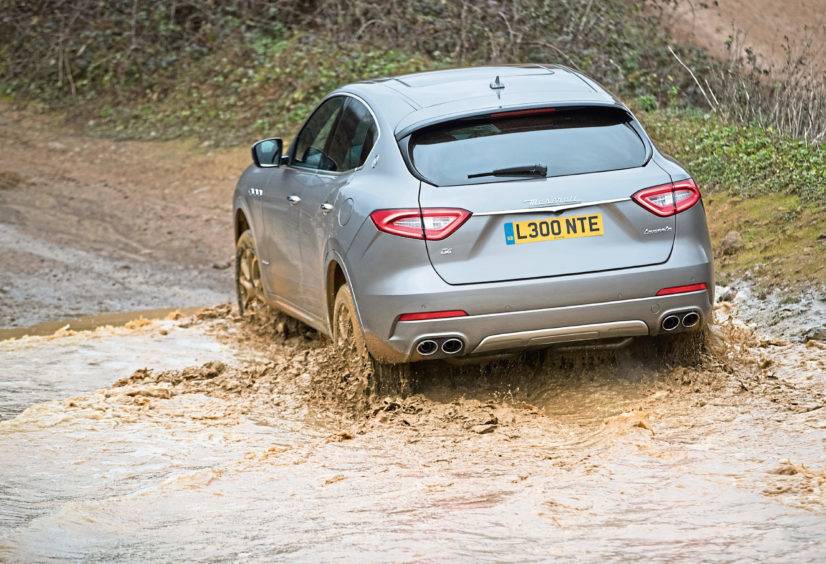 Being a Maserati, you need a healthy bank balance to afford one. Prices start just north of £56,000 for the diesel model and you'll need £70,000 to buy a version with the Ferrari engine.
As is the case with luxury cars, the options list is nigh-on endless and it's easy to bring the price up to £90,000 or beyond.
Sleeker and more streamlined than most SUVs, it's a good looking car and very recognisably a Maserati.
It has all the features you would expect from a luxury off roader: there's air suspension, eight-speed automatic gearbox, and full time four-wheel drive with electronic torque vectoring.
That last feature sends power where it's needed most and contributes towards the Levante's much-better-than-expected performance off road.
On road, it's effortlessly comfortable. The petrol engine launches it from 0-62mph in 5.2 seconds and even the diesel gets there in less than seven seconds.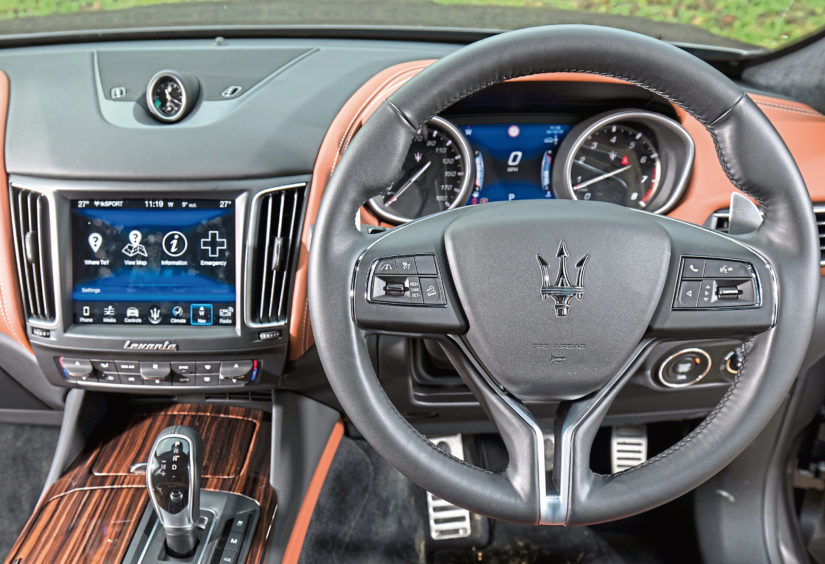 It handles better than any other SUV bar, perhaps, Porsche's Cayenne, and cruises beautifully at 70mph, aided by that air suspension. Exercise your right foot and the petrol engine sends the car surging forward, accompanied by a satisfying roar.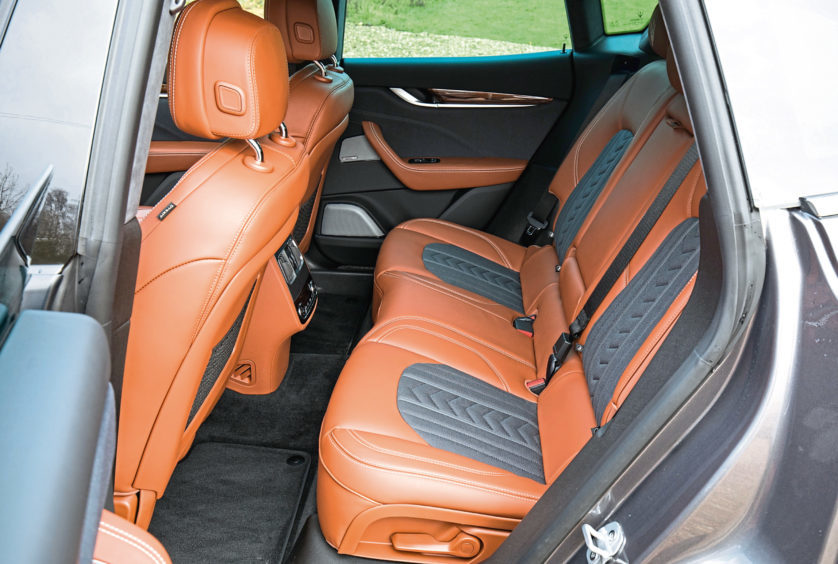 Inside, there's room for five people. They'll be surrounded by acres of premium leather and an excellent infotainment screen backed up by a rotary control dial that's easy to use on the move.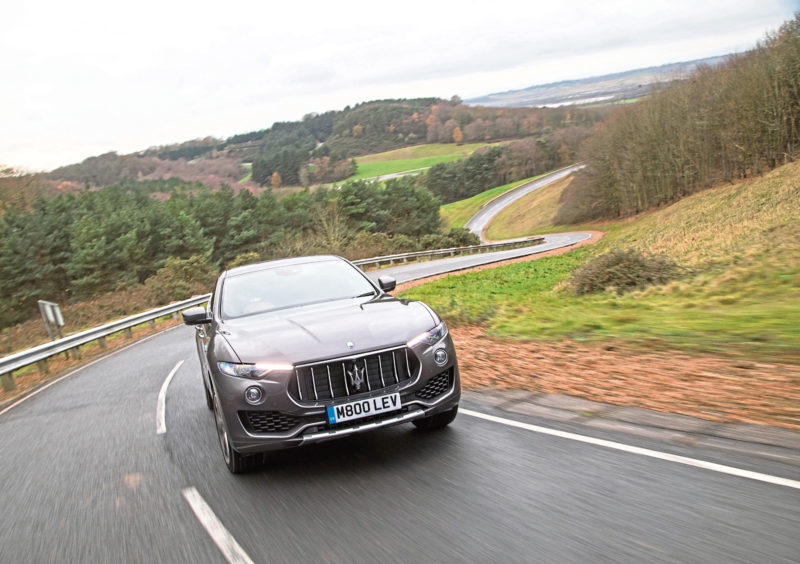 It's not cheap but the Levante's very impressive indeed. It's a strong left field choice that will set buyers apart from the Range Rover owning masses.
---
Price:
£76,995
0-62mph:
5.2 seconds
Top speed:
164mph
Economy:
25.9mpg
CO2 emissions:
253g/km