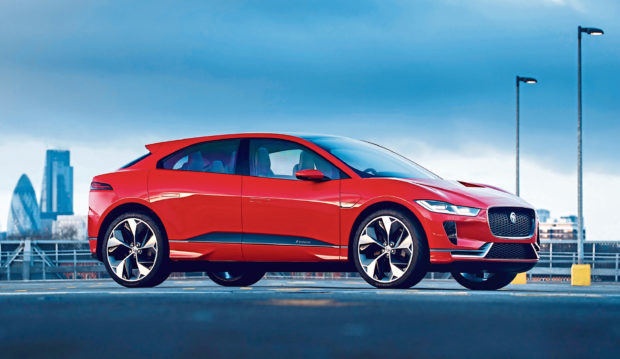 In 12 years as a motoring journalist I've rarely been as excited to drive a new car.
The I-Pace is Jaguar's first entry into the electric car market. Penned by Jaguar's Scottish head of design Ian Callum, it's a fantastic looking car.
It's powered by two electric motors, making it four-wheel drive, and has a range of 300 miles.
Jaguar brought two I-Paces to Scotland at the weekend and I was one of the very first motoring journalists to drive a UK spec model of the car.
In the flesh it's every bit as striking as in pictures. Beautifully proportioned, it's technically an SUV but has elements of a sports car and a coupe.
https://www.youtube.com/watch?v=6usAIJm9weg&list=PLhSr9HMRx2LMj4UTjAzPR0cgEhQyVZv7Y
I took my seat and whooshed away in silence along the drive of Mar Hall, on the banks of the Clyde.
On an empty, straight country road I stopped the I-Pace then floored the accelerator. The rush of speed is astonishing. It gets from 0-62mph in 4.5 seconds, which is faster than virtually anything that isn't a supercar.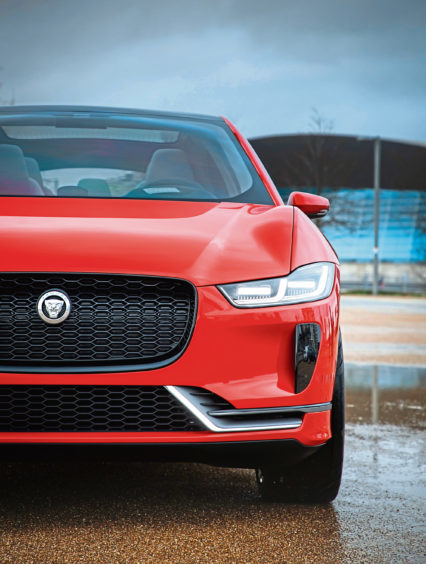 Whereas petrol and diesel cars get faster as you move up the rev range, the I-Pace releases its full power as soon as you hit the accelerator. It surges forward instantaneously, feeling quicker than even its impressive performance figures suggest.
Despite weighing 2.1 tonnes, it handles like a sports car. That's because the batteries sit below floor level, giving it a low centre of gravity and there's a 50-50 weight distribution.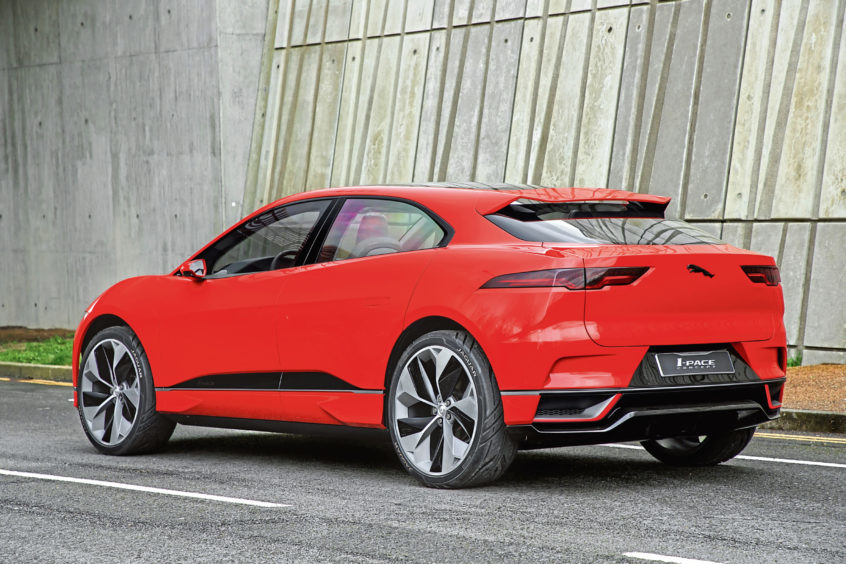 It rides well, although Ian Callum explained over a beer later that the optional air suspension makes it even more comfortable.
Regenerative braking can be turned up and down: at its fullest setting you barely need to use the brakes at all.
Despite being the size of a Jaguar XE, the I-Pace has more internal space than an XF, with the lack of an engine bay allowing for a roomier cabin. There's a huge 656 litre boot too.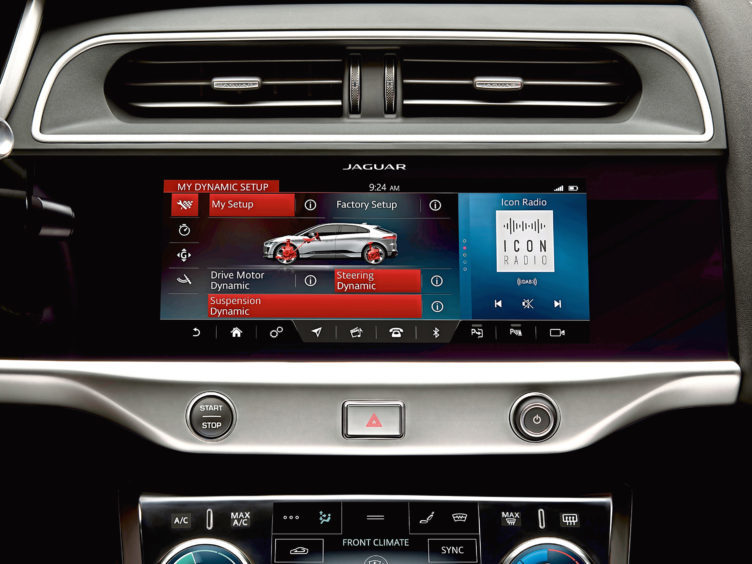 Prices start at around £59,000 once the £4,500 government electric car grant has been subtracted. Higher spec HSE and SE models cost £65,000 and £70,000.
Until Audi and BMW release their planned electric SUVs, the Tesla Model X is the I-Pace's only real rival. It's bigger, though, and costs at least £20,000 more.
For anyone concerned about electric car technology, there's an eight-year, 100,000 warranty on the battery.
I was blown away by the I-Pace. It feels like driving the future.
---
Price:
£58,995
0-62mph:
4.5 seconds
Top speed:
124mph
Range:
298 miles.
CO2 emissions:
0g/km
jmckeown@thecourier.co.uk