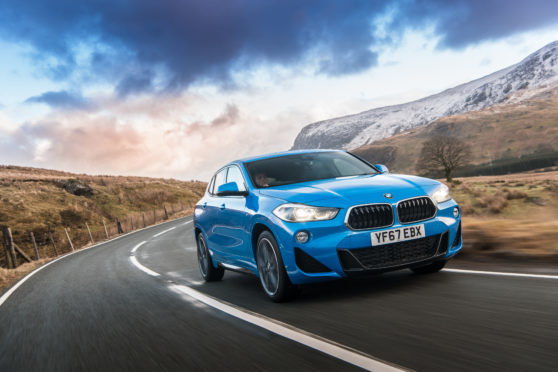 The SUV world continues to expand inexorably.
One of the latest – and best – additions is the BMW X2. The compact SUV slots neatly in between the company's long-standing X1 and X3, and below its X4,  X5 and X6.
Rivals include the Range Rover Evoque, Audi Q3 and Jaguar E-Pace.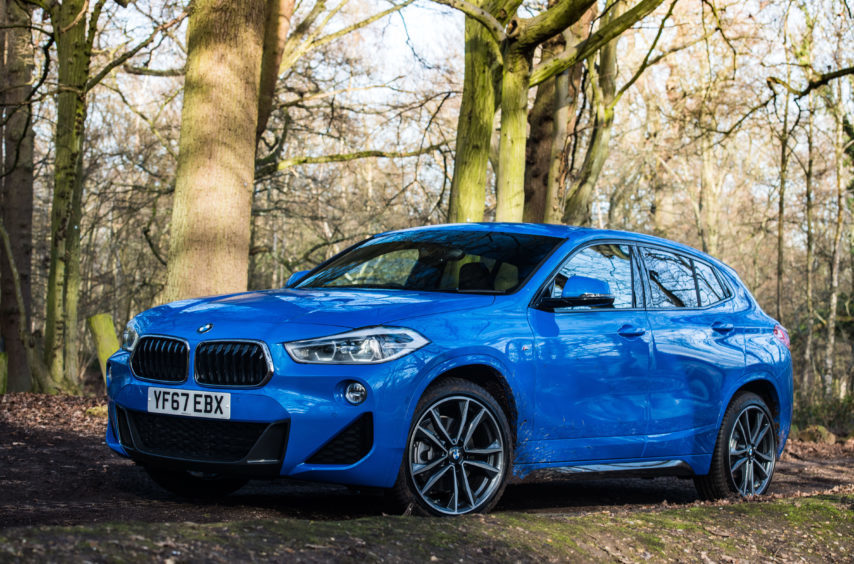 Lower and sleeker than the BMW X1, it's designed to be a sportier alternative. On a rainswept, windy autumn night driving back to Dundee from rural East Lothian, I was just glad it had powerful headlights and heated seats.
Better weather and a brighter day gave me the opportunity to explore its sporting nature a little more. BMW has always prided itself on producing dynamic driver's cars – – even on its big SUVs – and the X2 proves itself to be no exception.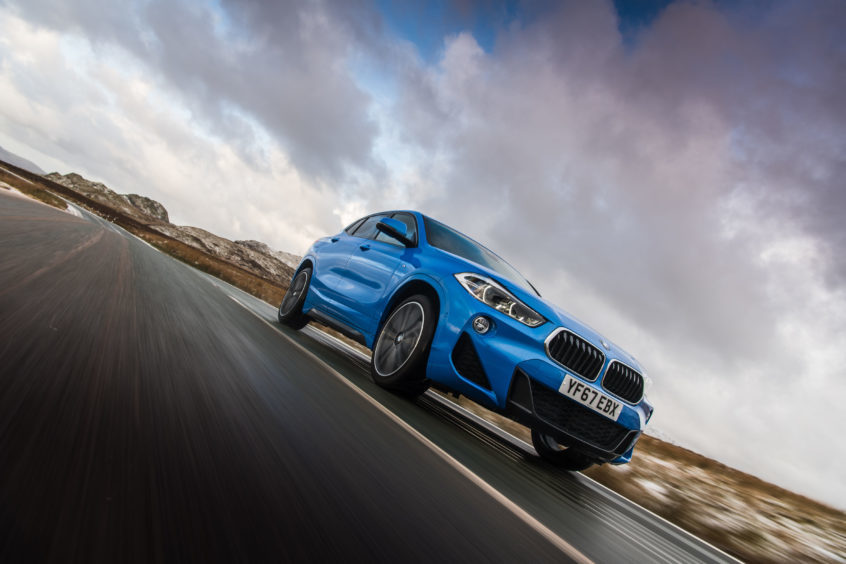 On some twisty Perthshire backroads it entered bends with more poise than an Evoque or Q3 could muster. Only the also impressive E-Pace corners with anything close to the same aplomb.
A firm ride is the flipside of the sharp handling but it copes well enough with most surfaces. Wind, tyre and engine noise have also been well suppressed, and it's an easy car to cover long distances in.
The X2 is available with front or four-wheel drive and with a variety of petrol and diesel engines. A sportier M version is also offered and there are plans for hybrid versions to join the range next year.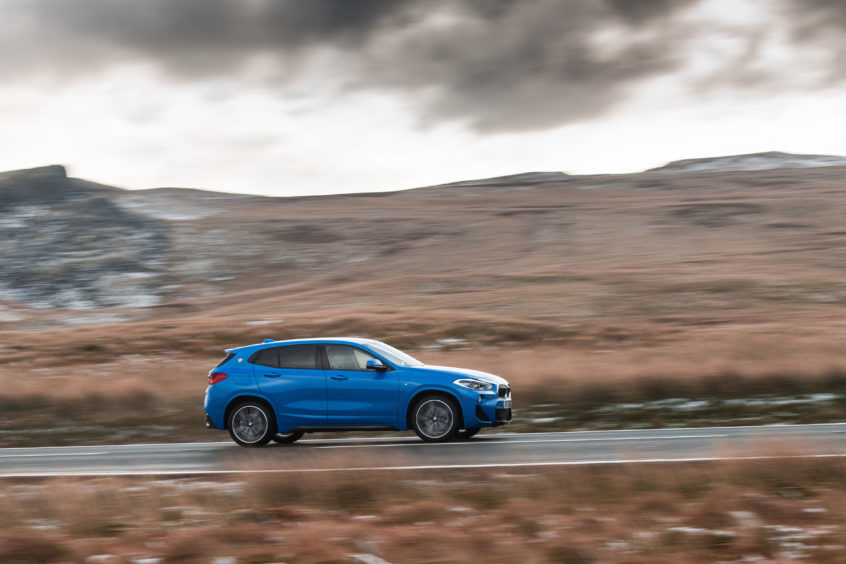 Prices stretch from a little under £30,000 to a little over £38,000, which is comparable with its main rivals. My 2.0 petrol model with seven-speed auto and M Sport trim cost £35,400 – though a suite of extras took that up to just over £41,000.
Many buyers pick their SUVs on looks alone and here the X2 can hold its head up high. The X1 has always seemed a little bland, and let's not get started on the grim looking X4 and X6. BMW has nailed the X2, however, with sharp lines and correct proportions.
Given its compact nature, interior space isn't huge but there's plenty of headroom and space for two adults in the back. Compared to some of its rivals – in particular Audi – the dashboard layout appears slightly dated.
Indeed, BMW has announced plans to overhaul its interiors, bringing a suite of new technology including its own version of Audi's "virtual cockpit."
It may not look as technological but it's incredibly user friendly. Buttons, knobs and dials make the main controls child's play to use on the move and BMW's iDrive rotary controller makes everything else a cinch.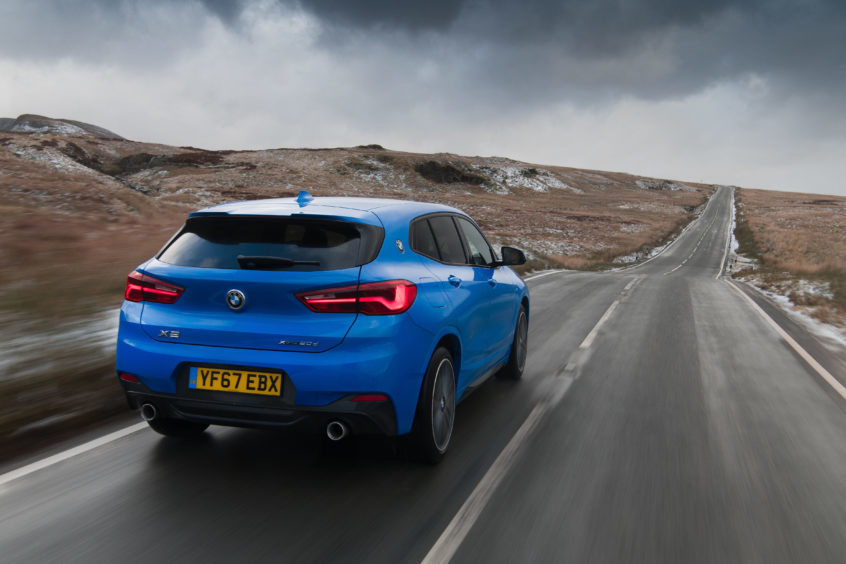 It all just works, and rivals' insistence on touchscreen controls with drop-down menus feels cumbersome in comparison.
I started off liking the X2 and by the end of a week with it was delighted by its range of abilities.
Vital stats:
Price: £35,400
0-62mph: 7.7 seconds
Top speed: 141mph
Economy: 48.7mpg
CO2 emissions: 133g/km