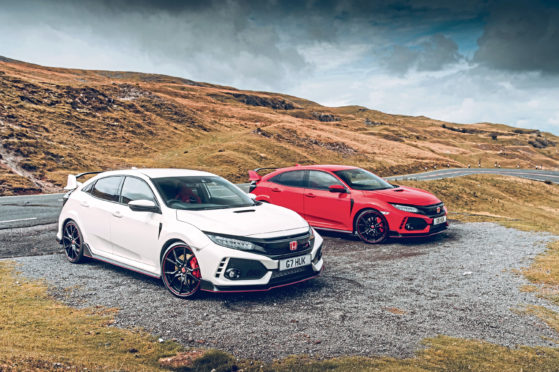 I'm on Duke's Pass, which cuts through Queen Elizabeth Forest Park from Aberfoyle to Callander.
It's a gloomy October day. Mist hangs in the trees and the road is almost completely deserted.
I bury the throttle and the Honda Civic I'm driving tears uphill like it's going downhill, holding onto the bend like it'll never run out of grip.
I ease off, aware I'm on a public road and not a race track, but can't resist the occasional sudden burst of acceleration just for the fun of it.
In case you hadn't guessed already the Civic I'm driving is the Civic Type R, Honda's hottest hot hatch.
There's only a two litre engine under the bonnet but it's turbocharged and produces an amazing 320hp.
That's enough to get it from 0-62mph in just 5.8 seconds. Many fast cars have an electronic speed limiter but not the Honda – keep your foot to the floor and, given a long and straight enough road, you'll end up travelling at 169mph.
That doesn't tell the whole story either. Other hot hatches are even faster – an automatic VW Golf R gets from 0-62mph in just 4.6 seconds – but the Civic is much lighter and generates more down force from those huge rear spoilers.
That means that anything it loses in a straight line it makes up in cornering.
It's front wheel drive but so good is Honda's traction control system that most of the time you're unaware of this. Only if you put your foot to the floor in a low gear on a wet road do you feel the front end squirming around as the system fights to get the power down.
Indeed, the Civic Type R set a new front-wheel drive hot hatch record of 7min 48s round Germany's legendary Nurburgring.
I drove the top spec Type R GT which, at £33,525, costs £2,000 more than the standard Type R and gets a pile of extra kit.
Surprisingly docile when you're not hammering it, and returning a decent 36.7mpg , the Type R is among the very best hatchbacks ever produced.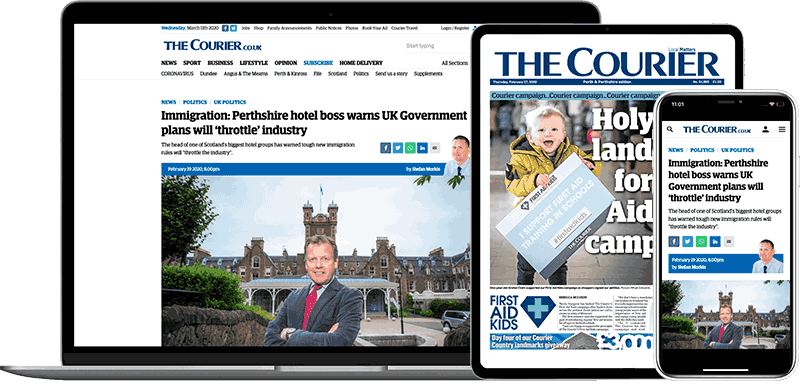 Help support quality local journalism … become a digital subscriber to The Courier
For as little as £5.99 a month you can access all of our content, including Premium articles.
Subscribe