I'm driving along the shores of Loch Voil on a sunny autumn morning.
I hit the accelerator and all 503 of the Alfa Romeo Stelvio Quadrifoglio's bhp pounce into action, sending me surging forwards.
A corner beckons and the car sweeps around it, gripping harder than an SUV can be expected to.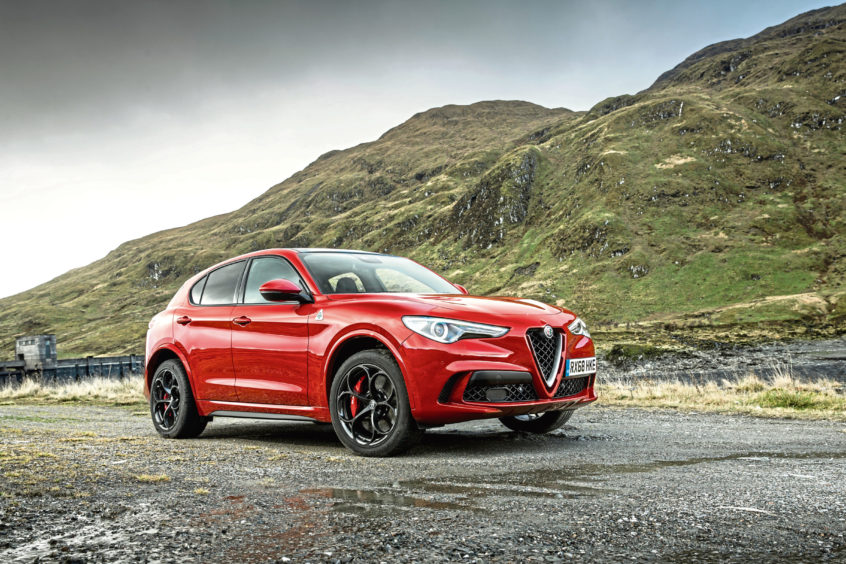 The Stelvio is Alfa Romeo's entry to the premium SUV market and the Quadrifolglio version I'm trying is the super-SUV version.
Under the bonnet is a 2.9 litre twin-turbo V6 pumping out the aforementioned 503bhp as well as a huge 442 lb ft of torque.
That's enough to bring up 0-62mph in just 3.8 seconds. Despite being a tall car it can reach a pretty speedy 176mph.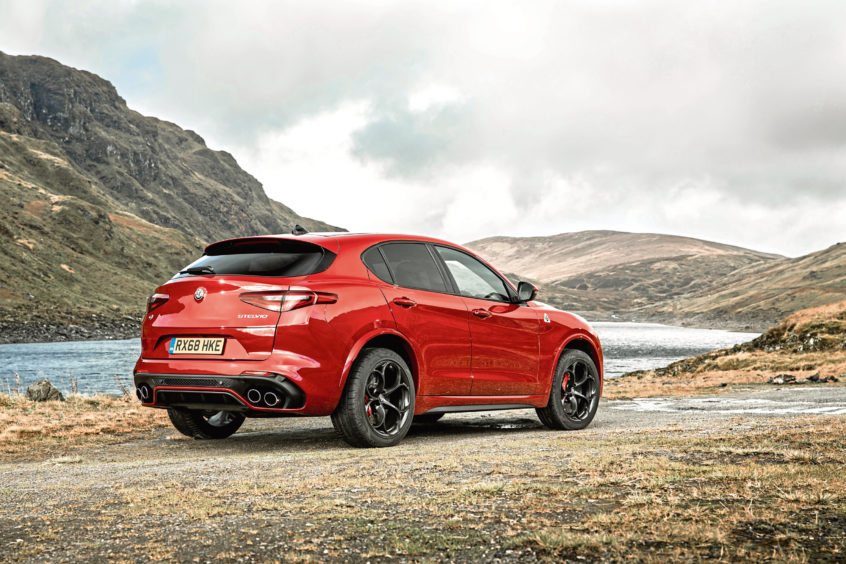 There's a four-wheel drive system that pushes power to the rear wheels unless it senses more grip is needed.
In short, there are all the ingredients of a high end sports car in an SUV body.
Does a type of car originally designed for off roading really need the sort of power and handling capabilities that a Porsche 911 or Audi R8 has?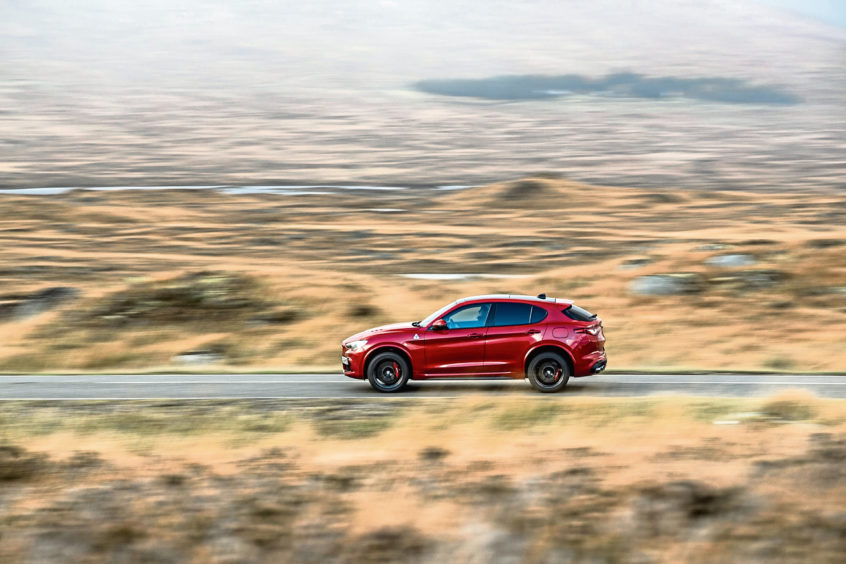 Of course it doesn't need it, but that hasn't stopped them from becoming popular. "Super SUVs" like the Porsche Macan, Range Rover Sport SVR, Audi SQ7 and Maserate Levante have attracted eager followings.
The Quadrifoglio version of the Stelvio joined the party a few weeks ago and I travelled to Monachyle Mhor at Loch Voil as one of the first UK journalists to get behind the wheel.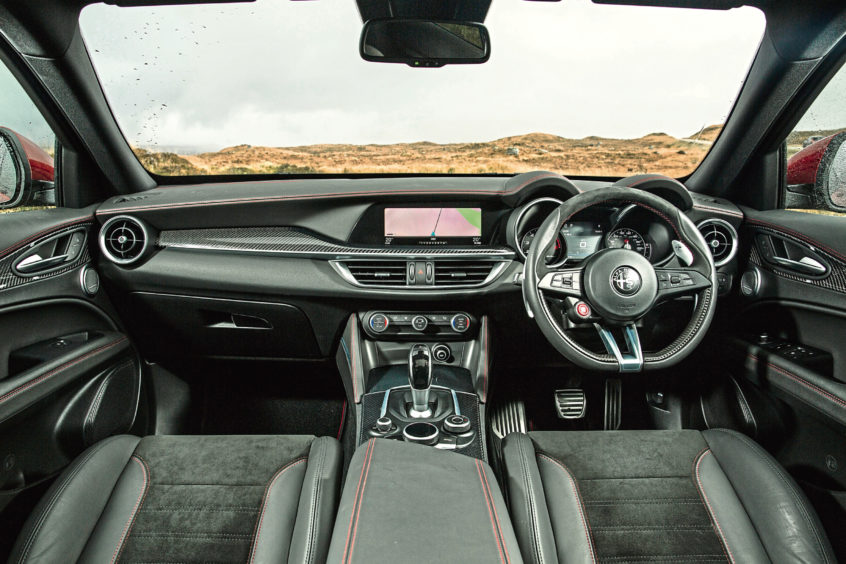 It only weighs 60kg more than the Giulia saloon whose chassis it borrows. That makes it incredibly light for a large SUV. Couple that with incredibly responsive steering and it's actually hard to believe you're in such a big car.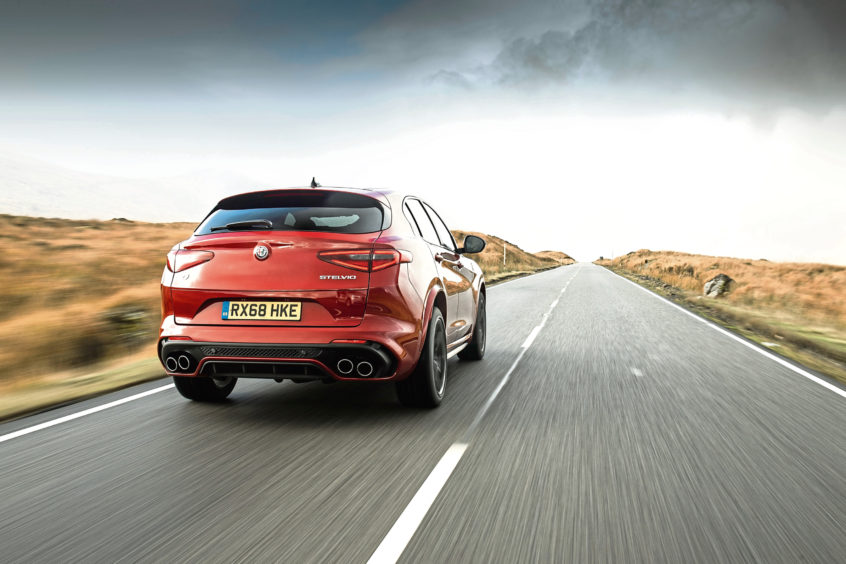 You can switch between dynamic, natural and all weather modes, and there's even a track button that turns of traction control.
The interior has plenty of carbon fibre and leather, as you'd expect from a car costing £70,000.
The boot is enormous although space in the rear is a little tight. Don't expect to get too far without visiting a petrol station either – it returns 24mpg.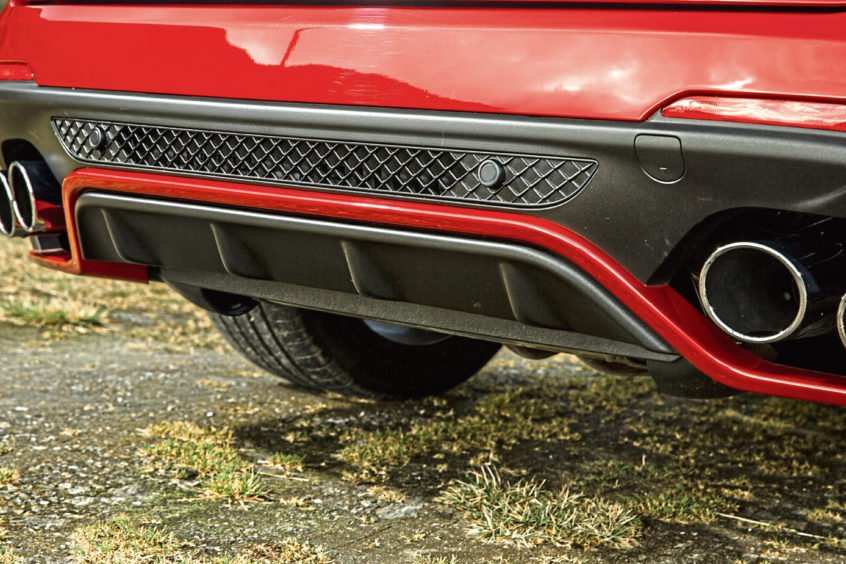 Ride quality is a bit firm but acceptable. Unlike the Range Rover Sport SVR and Audi SQ7, which are big, heavy beasts, the Stelvio is extremely lightweight and agile for its size.
It's one of a very few SUVs that can genuinely take on a sports car. It supplies glorious, over the top fun.
---
Price:
£69,500.
0-62mph:
3.8 seconds.
Top speed:
176mph
Economy:
24mpg
CO2 emissions:
227g/km