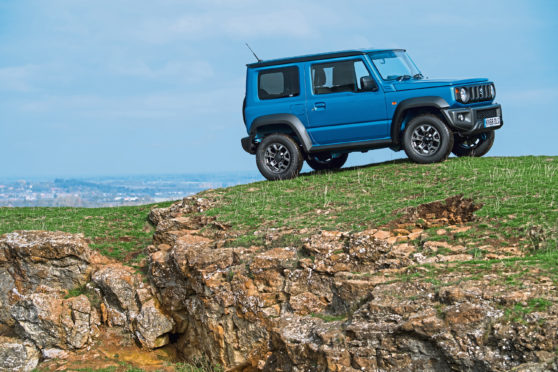 I'm rattling down the M90 at just south of 70mph, the stereo cranked up high to be heard above the din from the wind, tyres and engine – and I'm grinning merrily.
The Suzuki Jimny could not be more out of its element on a long motorway, but that's part of its special charm.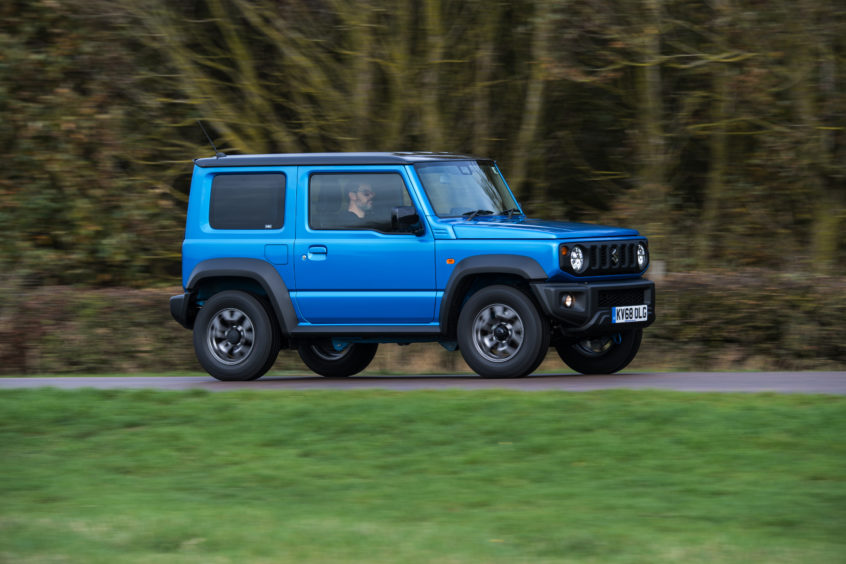 This is a car designed for tearing up a forest track in Highland Perthshire or crossing open farmland in rural Fife or Angus.
It's aimed squarely at those who could do with a Land Rover Defender but can't afford the price or the running costs. It's tough as old boots, completely unpretentious, and oblivious to fashion – basically about as far from a Nissan Juke or Fiat 500X as it's possible to get.
The Jimny has won an army of loyal fans over its 20-plus years of production. Suzuki released an all-new version of the car for 2019, with prices starting at around £18,000.
The styling has become if anything even more utilitarian. It's an unashamedly boxy and functional. In an era where small SUVs are becoming ever more sleek and fussy, it's in a class almost of its own.
There's a new 1.5 litre petrol engine with 101bhp. Suzuki hasn't released a 0-62mph figure yet but don't expect it to give any hot hatches a run for their money. Jimny owners are the least likely to care about winning a drag race, however, and there's enough grunt to get it up a muddy hillside. All models are, as you'd expect, four-wheel drive.
It may look chunky but the Jimny is decidedly titchy. At just 3.48 metres bumper to bumper it's more than half a metre shorter than a Ford Fiesta.
There's just about enough room for four adults but the boot could more accurately be called a shelf, at a mere 85 litres. Better to drop the rear seats and have a go-anywhere two-seater with a huge 830 litre boot.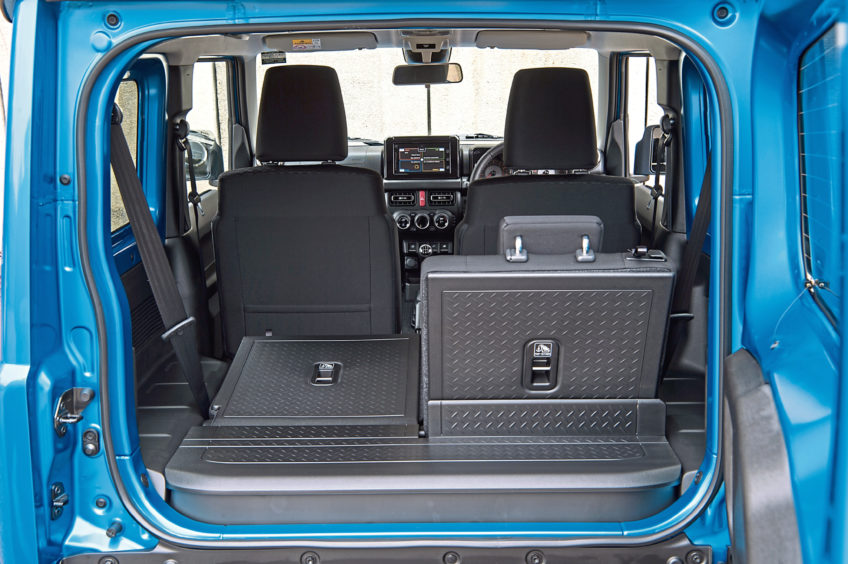 The interior has been modernised, with a good quality touchscreen anchoring an updated dashboard.
It's still not great at motorway speeds but the Jimny's on-road manners have been improved and it's absolutely fine at lower speeds. Its tiny frame makes it easy to venture into town in as well.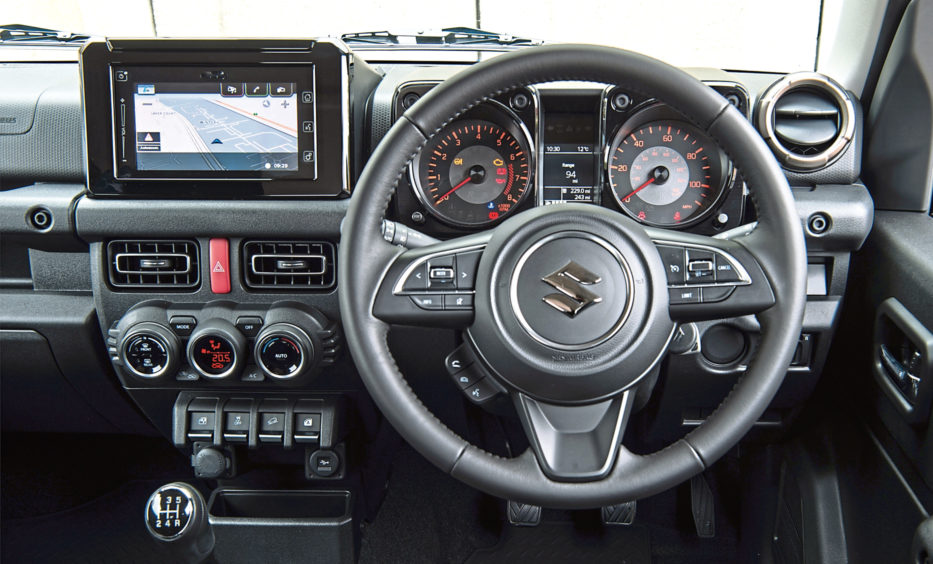 The Suzuki Jimny is by no stretch of the imagination a car that's for everyone. If you live in Dundee and rarely venture far out of the city you'd be mad to buy one.
But if you live somewhere or have a hobby that requires an affordable car that can really cut the mustard off road, the Jimny is in a class of its own.
---
Price:
£17,999
0-62mph:
TBA
Top speed:
90mph
Economy:
35.8mpg
CO2 emissions:
178g/km