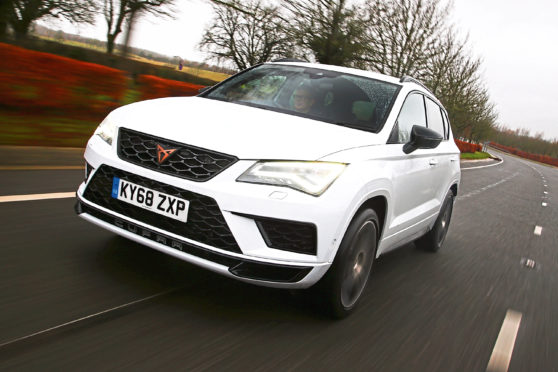 Seat's Ateca is an excellent SUV that is every bit the equal of rivals such as the Nissan Qashqai, VW Tiguan and Kia Sportage.
Good looking and with sharper handling than its peers, it's a great choice for anyone who wants an SUV that drives like a car.
Just about the only thing it doesn't do well is set your heart racing with its glorious performance. Until now. The Cupra Ateca is a performance version that will give most hot hatches a run for their money.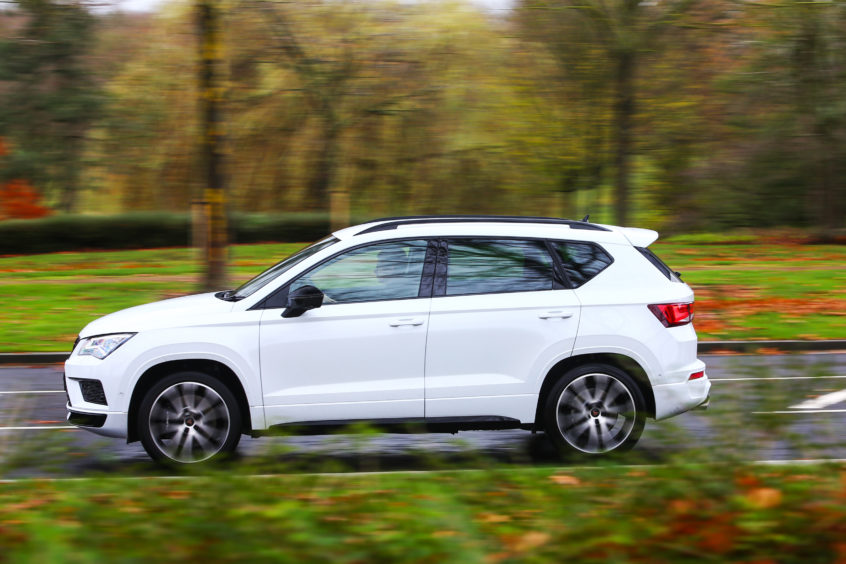 "Cupra" used to be a badge marking fast versions of the Spanish car maker's models but is now a brand in its own right – much the same as DS is with Citroen – so you'll find no Seat badging on the Cupra Ateca.
Under the bonnet lurks a turbocharged 2.0 litre engine with 296bhp. It's the same engine used to power the Golf Type R, VW's flagship hot hatch.
According to official figures the Cupra Ateca does 0-62mph in 5.2 seconds, but one of the car magazines managed to get that down to 4.7 seconds. That's quicker than an entry level Porsche Macan – priced from £47,000 – or a Honda Civic Type R.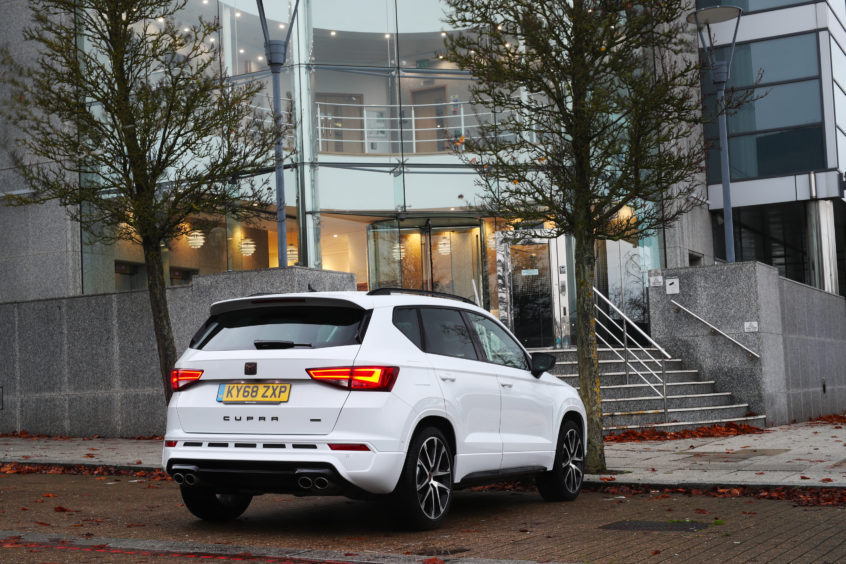 It's not hard to differentiate the Cupra from an ordinary Ateca. No fewer than four exhaust pipes peep out the back; and 19in rims fill flared-out wheel arches. Inside there are part-leather sports seats, Alcantara on the doors and plenty of "Cupra" badging.
Prices start at £35,900, which is very good value for a five-seat SUV that can nudge 153mph. Audi's similarly sized SQ5 has virtually identical performance but costs more than £53,000.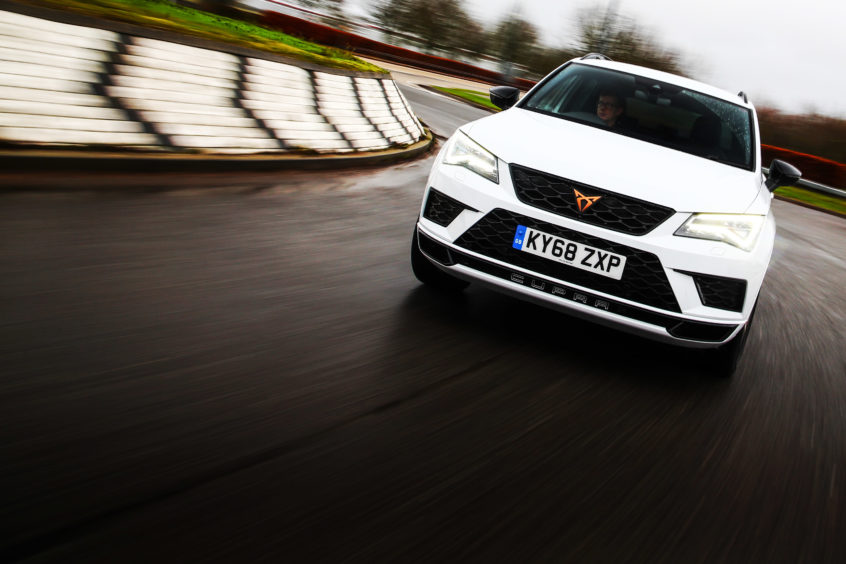 On the road, the Cupra Ateca can be a tiger or a pussycat. Various drive modes firm up the suspension to handle the car's power, or soften it if you want to do some comfortable cruising.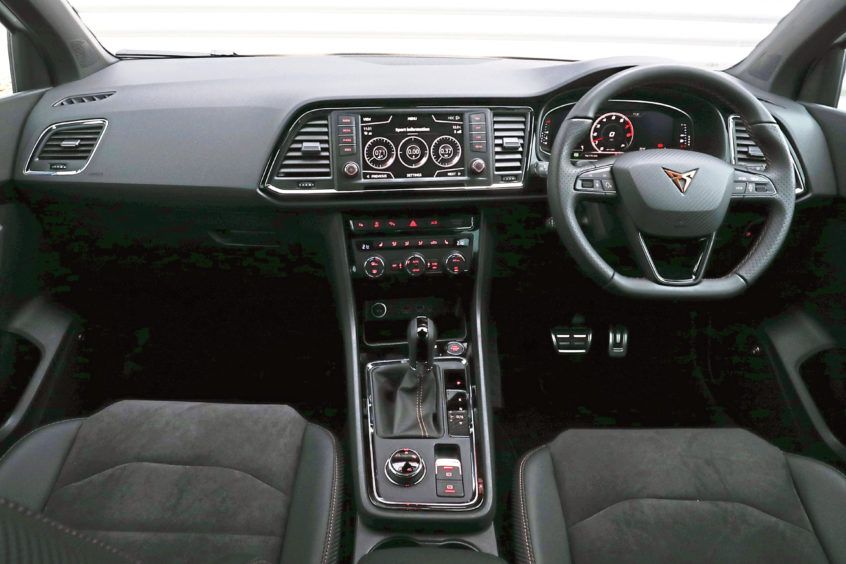 The result is a car that is – nearly – all things to all men. It will roar forward on a wave of power and, while it won't grip as tenaciously as a hot hatch, it handles extraordinarily well for an SUV. Dial things back a bit and you can transport five people and a dog or two in more than reasonable comfort. Of course, it's not as frugal as a diesel equivalent – official economy is 34mpg and you have to drive fairly gently to achieve even that.
It's also not as plush inside as an Audi SQ5, but at nearly £20,000 cheaper it doesn't need to be. The Cupra Ateca is a pretty wonderful wolf in sheep's clothing.
---
Price:
£37,845
0-62mph:
5.2 seconds
Top speed: 153mph
Economy:
34mpg
CO2 emissions:
168g/km