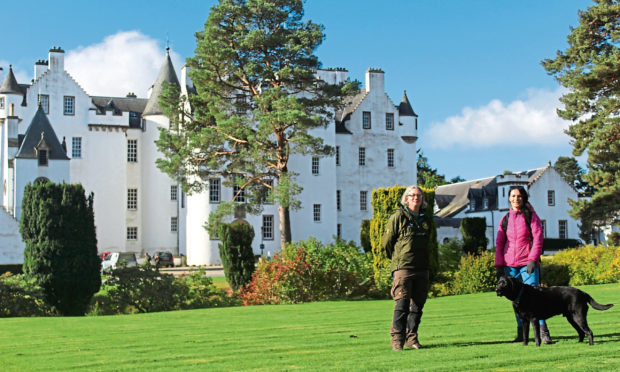 Gayle and her dog Toby get spooked out on a new trail which leads to the site of the last public hanging on Atholl Estates.
Standing at the top of Hangman's Knoll, a small, wooded hill in Atholl Estates, I'm blown away by the beauty of the landscape around me.
However, it's impossible to ignore the eerie sensation that seems to grip this particular spot.
It is, after all, the location of the last public hanging in the area – in 1630 – and it boasts a huge stone pillar to mark the site.
Accompanied by Atholl Estates ranger Julia Duncan, my Labrador Toby and I have followed a newly created mile-long trail through woodlands to reach the towering obelisk.
And it's while Julia is telling me the story of John Stewart from Auchgobhal – the last man to be hanged here – that Toby, who's gone for a sniff behind the pillar, starts whimpering.
This sends chills down my spine; Toby, an altogether happy chappy, is not one to whimper. I dash behind the pillar and find him rooted to the spot, a look of bemusement on his wee face.
My own face, I suspect, has turned white, and I have a strange desire to flee.
Julia isn't surprised; she too gets creeped out when she passes the spooky site at night.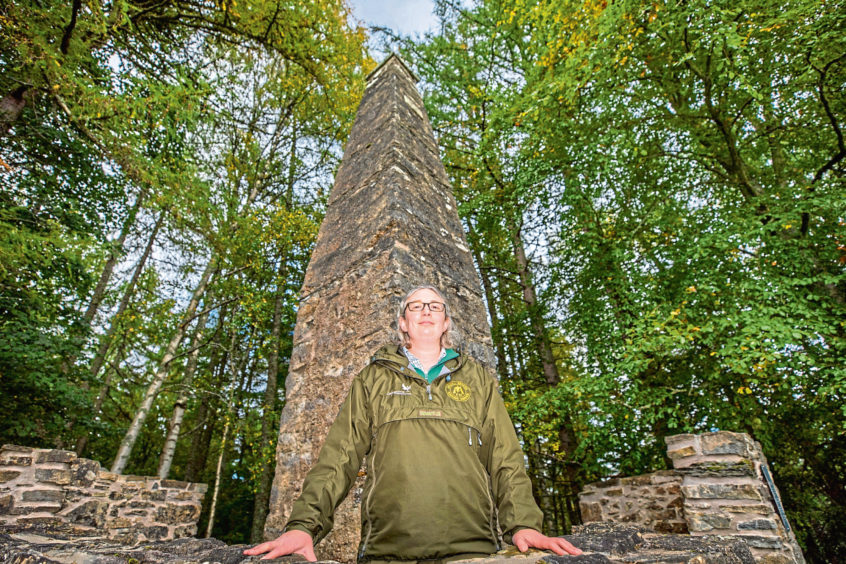 Certainly, the story of the Hangman's Knoll is a grisly one.
"John Stewart, in jail for murder, had been released only to discover that a man called McIntosh had been slagging him off and celebrating his incarceration," explains Julia.
"Stewart, seeking revenge, invited McIntosh and his ghillie to go hunting up the mountain Beinn a' Ghlo."
There, in a remote bothy, Stewart stabbed and killed McIntosh and urged his own ghillie to kill McIntosh's.
"McIntosh's ghillie feigned death while Stewart's man slashed at the soles of his feet," says Julia. "Although he must've been in excruciating pain, he remained motionless until Stewart and his man departed.
"Then, unbelievably, he managed to limp for miles to get help and raise the alarm."
Stewart travelled as far as Caithness before he was apprehended in a pub and brought back to Tom na Croiche, also known as Hangman's Knoll, where he was hanged on a gibbet.
"Over time, his body desiccated until there was nothing left but bones and sinew," says Julia. "Some say his bones can be still be heard rattling in the wind at night." Eek!
Balvenie Pillar was erected in 1755 by the 2nd Duke of Atholl to recognise the event.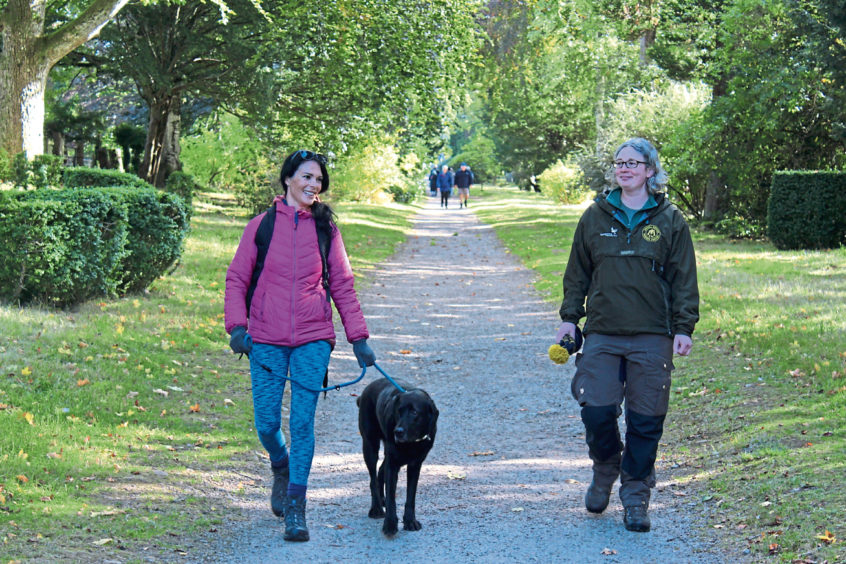 Julia worked with volunteers to create the new waymarked Balvenie Pillar Trail, which offers glimpses of Schiehallion and Blair Castle's walled garden.
Despite the trail's grim history, it runs through scenic woodland teeming with wildlife including red squirrels, roe deer, foxes, badgers, sparrowhawks, hares, tawny owls and woodpeckers.
As we walk, we spot a cheeky red squirrel scurrying up a tree, swishing his tail and clucking at us, a huge badger's sett, lots of badger poo (!) and a skull, which Julia reckons once belonged to a roe deer.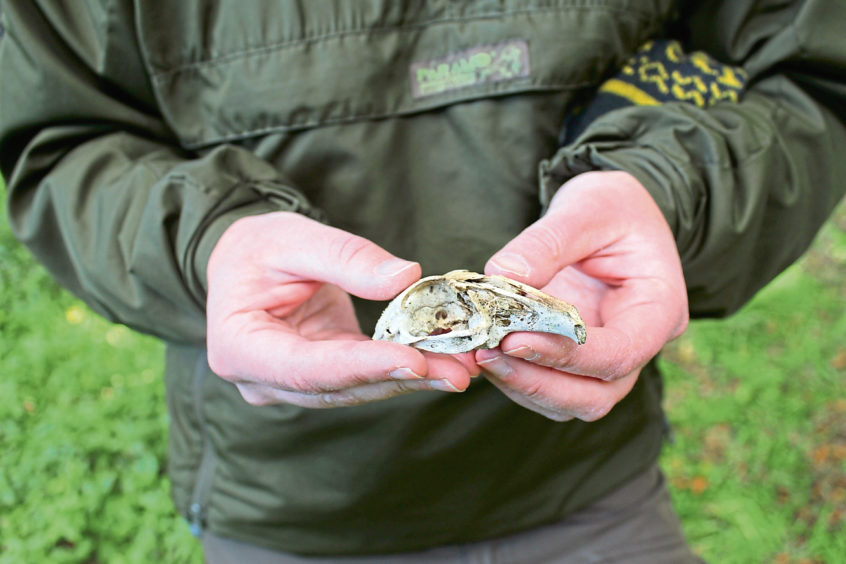 A lot of work went into creating the circular trail and it's an excellent walk which reconnects you with nature.
"We cleared some of the hillside to put in a new path which zigzags more gradually," says Julia.
"There was great community involvement, too, with local schoolchildren helping us clear the track of rhododendrons."
Once you've enjoyed the new trail you can explore Atholl Estates on foot or via Segway or bike, both of which are available to hire.
I'd also recommend a ranger-led walk with Julia and a guided tour of Blair Castle.
These tours need to be pre-booked online and visitors are asked to wear face masks.
The fairytale stronghold, with its white exterior and turrets, dates to the 13th Century and its new exhibition, A Family Divided – The Atholls And The Jacobite Risings, is worth checking out.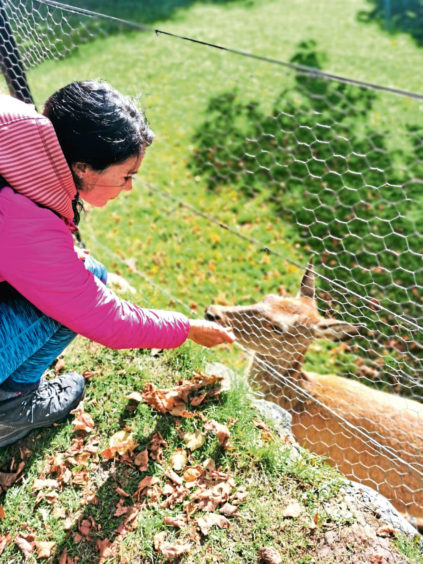 Love animals? The castle runs regular deer- feeding sessions which are a rare opportunity to get close to these stunning creatures.
If you fancy staying on the estate – there's so much to do – there are loads of options.
Blair Castle Caravan Park offers an amazing base to explore the area, whether you opt for one of the new static caravans, woodland lodges or even a camping pod.
All are cleaned in accordance with new Covid-19 rules so you can be sure of a safe stay.
Just try not to listen out for the rattle of bones at midnight…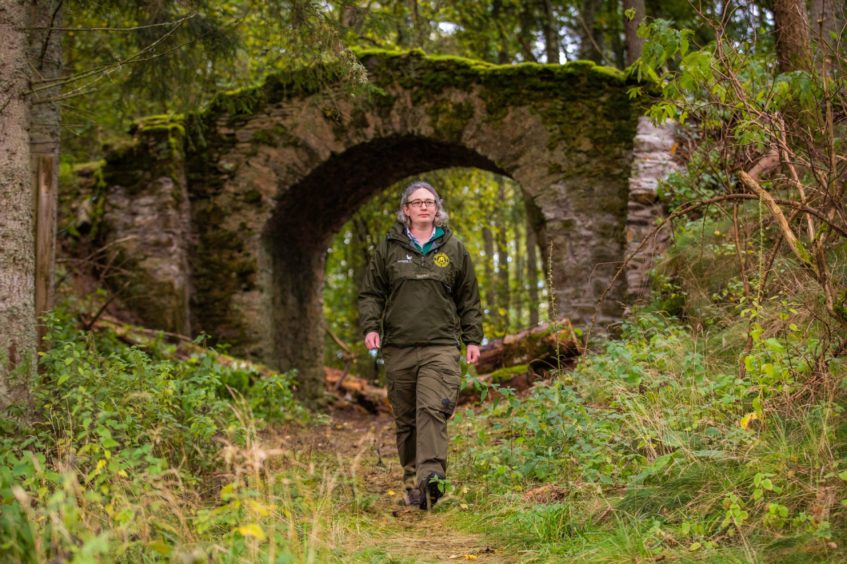 Info
The new Balvenie Pillar Trail adds to more than 50 miles of waymarked trails covering the 145,000 acre estate.
For more details on Atholl Estate activities, the new Balvenie Pillar Trail and accommodation, see atholl-estates.co.uk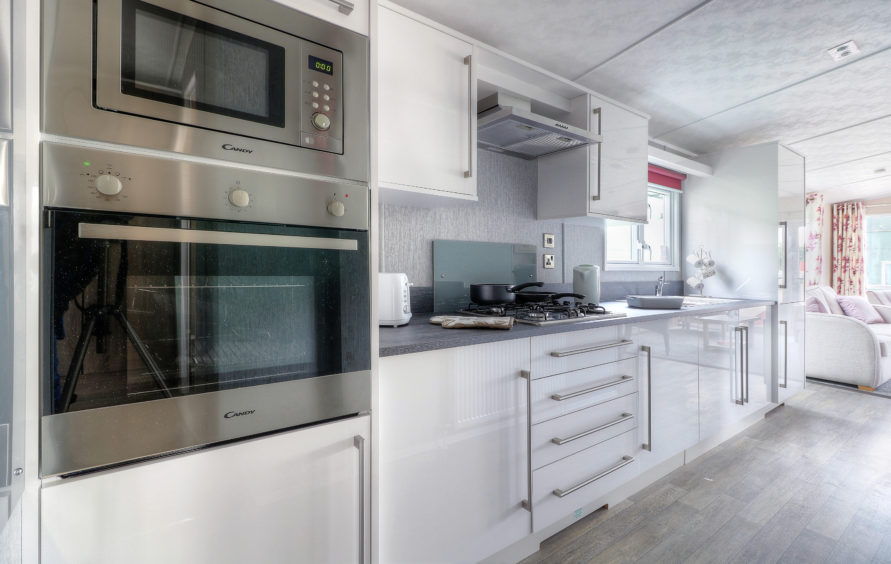 Meanwhile, Blair Castle's Christmas Craft Fair takes place on November 6, 7 and 8.
Tickets need to be booked online in advance.