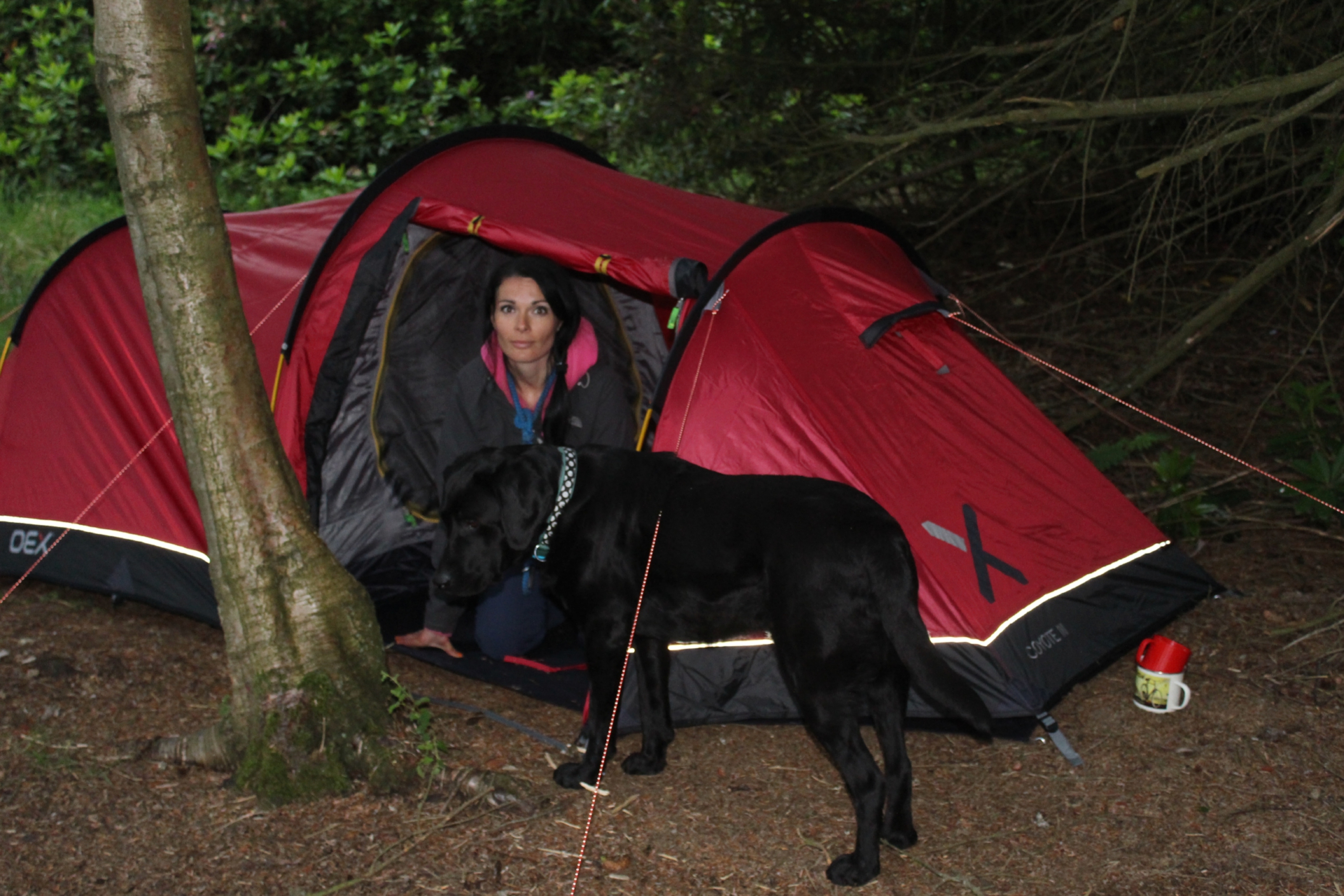 Gayle Ritchie spends a night under canvas in the wilds of Angus
The smell of sizzling sausages wafts through the air and the only sound is the crackling of twigs on the open fire.
Through the trees, the loch is as still as a mill pond, and as dusk falls, a curlew flies overhead, its shadow reflected in the water below.
I crack open a bottle of beer to celebrate the fact I've successfully managed to pitch my new tent in less than half an hour and sit back, relax and enjoy the peace.
I'm wild camping on the banks of Loch of Lintrathen, in the heart of Angus, and I've chosen to camp wild, in a people-free zone – rather than pay for a spot in an organised campsite – for a bunch of reasons.
Firstly, I don't have to deal with screaming kids, blaring music, drunken yobs and stinking toilet blocks – the opposite of what I'm seeking.
It's also a chance to get close to nature, even if it might freak me out in the middle of the night with the blood-curdling cry of a screech owl or the roaring of a stag high on the hills. I'd much rather that than the sound of snoring, rustling fellow campers!
It had been a good while since I had last camped wild and this attempt was somewhat haphazard.
Planning consisted of getting my hands on a tent that I hoped would accommodate the dog (the lightweight OEX Coyote III 3 Man Tunnel Tent, £139.99 from www.gooutdoors.co.uk), popping into a shop in Kirriemuir to buy food and booze, and driving the entire length of Glen Clova and Glen Doll.
Alas, when I arrived at the end of the glen, there were signposts to indicate neither fires nor overnight parking were permitted, so that plan was scuppered.
I should point out that I wasn't prepared to walk a great distance from car to campsite as time was kicking on and I had (stupidly) not packed lightly.
Driving up towards Glen Isla, it dawned on me that Loch of Lintrathen might be ideal, and after a few stops, eventually stumbled on the perfect pitch.
The entrance to the lochside site was via an old wooden gate, through the undergrowth and down an overgrown path.
It was less than a minute's walk from the quiet country road but totally concealed; nobody would ever have suspected I was there.
After 25 minutes of cursing and swearing, the tent was up.
The next mission was to get a fire going, and as luck would have it, there were plenty of old and dead sticks and twigs lying around just waiting to be foraged, which, crucially, were bone dry.
The best bit was yet to come – cooking sausages, bundling them into buns, and devouring them. Bangers have never tasted better!
I sat by the fire with my black labrador Toby as darkness slowly descended, simply watching the sky change colour and listening to birds calling. It was epic.
I slept soundly, the odd grunt and grumble from Toby, a minor but not unwelcome disturbance.
My Angus experience was a "tester" ahead of a week camping in the Lochaber area, and I'll be heading further from the car and off the beaten track.
Wild camping is legal in Scotland, with a few exceptions, so if you're thinking about planning a trip, it's a good idea to familiarise yourself with the Scottish Outdoor Access Code.
Basically, campers should follow a policy of "leave-no-trace" – and that means taking away all your rubbish, leaving no evidence of a camp fire, and never cutting down or damaging trees.
You need to remember that there won't be any public loos, so it's wise to take along a trowel…
It's also worth paying attention to the landscape near your potential pitch. That gentle stream you saw during daylight hours could well turn into a torrent after a bit of heavy rain, and who wants to wake up at 3am to discover their tent has been flooded?
info
As part of Scotland's access legislation, the Land Reform (Scotland) Act 2003, it's permitted to camp on most unenclosed land.
If you're planning a wild camping trip, follow the Scottish Outdoor Access Code, www.outdooraccess-scotland.com
Campers should follow a policy of "leave-no-trace". Use a stove or leave no trace of any camp fire. Never cut down or damage trees.
Take away rubbish and consider picking up other litter. If in doubt, ask the landowner.