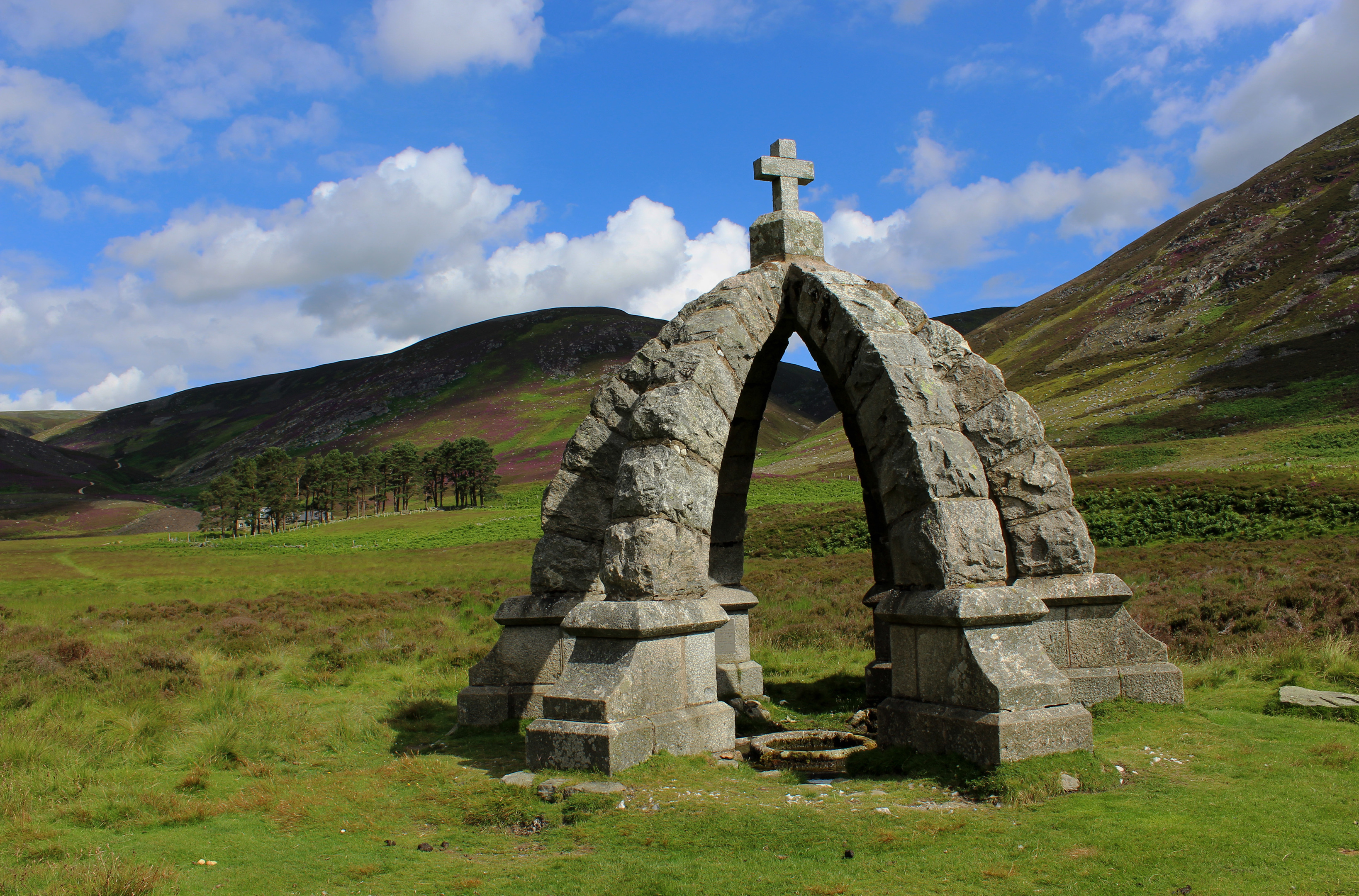 Queen Victoria was a regular visitor to the Grampian mountains. During holidays at Balmoral in the second half of the 19th century, she frequently traversed the upland routes linking Deeside and Angus.
One of the hill tracks the monarch travelled was the Mounth Road, a high level crossing linking Glen Esk and Glen Tanar, a trail that passes close to the summit of Mount Keen, the highest peak in these parts.
En route to Fettercairn, the Queen and her entourage paused for refreshment in Glen Mark, at the foot of the slope, and, to commemorate her passage, an ornate well was built. It still stands and is one of a number of curiosities – natural and manmade – that make the valley such a fascinating place to explore on foot.
Glen Mark branches north-west from Glen Esk and, close to where the public road ends at Invermark, a track takes up the reins, Mount Keen and the Queen's Well signed from the off.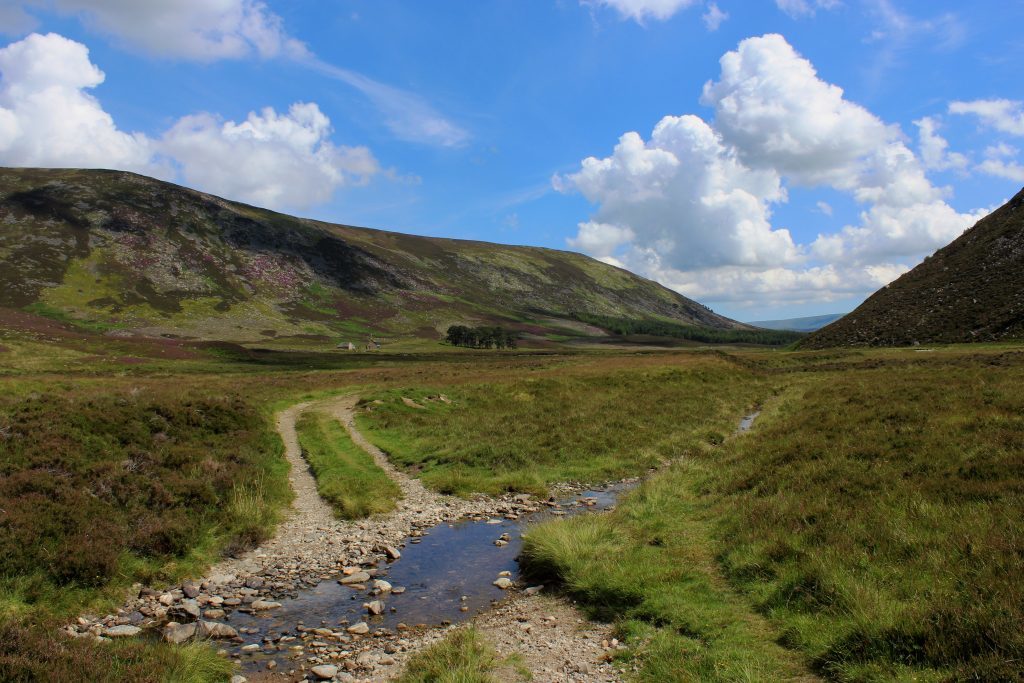 Resisting the well-advertised temptation of coffee and apple pie at House of Mark (where refreshments are served during the summer), I savoured the brief shelter of woodland before striking out across moorland beyond.
Following in Royal footsteps, I progressed through an old metal gate, following the track as it rose gently through heather, skipping across the occasional burn, before reaching a high point above a bridge spanning Water of Mark where I was greeted with an excellent view up the valley.
Spurred on, I made swift progress, the river accompanying me to Queen's Well. The spring – originally called White Well – lies to the right of the track and a grassy path detours to the landmark, erected by Lord Dalhousie to mark the visit by Queen Victoria and her husband Albert on September 20, 1861.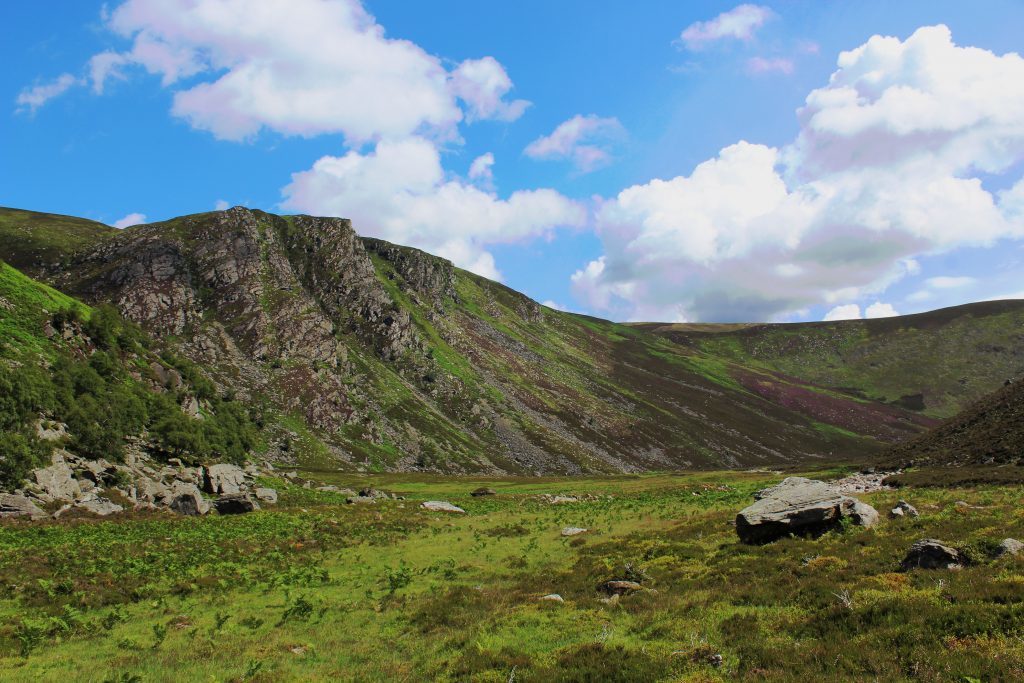 Later in the same year, Albert died but the Queen visited Glen Mark again in 1865, this time with her daughter Princess Helena. They lunched at Glenmark Cottage before taking the water.
While most folk who come this way call it a halt at the well or continue on to Mount Keen, I branched west, remaining with the river on a less well-trod track and then path venturing into the remoter recesses of Glen Mark.
Ahead the craggy flanks of Craig of Doune beckoned me on, the valley curving below a smattering of waterfalls on Burn of Doune to reveal a plane of grassland, a hidden oasis nestling below precipitous slopes of shattered rock.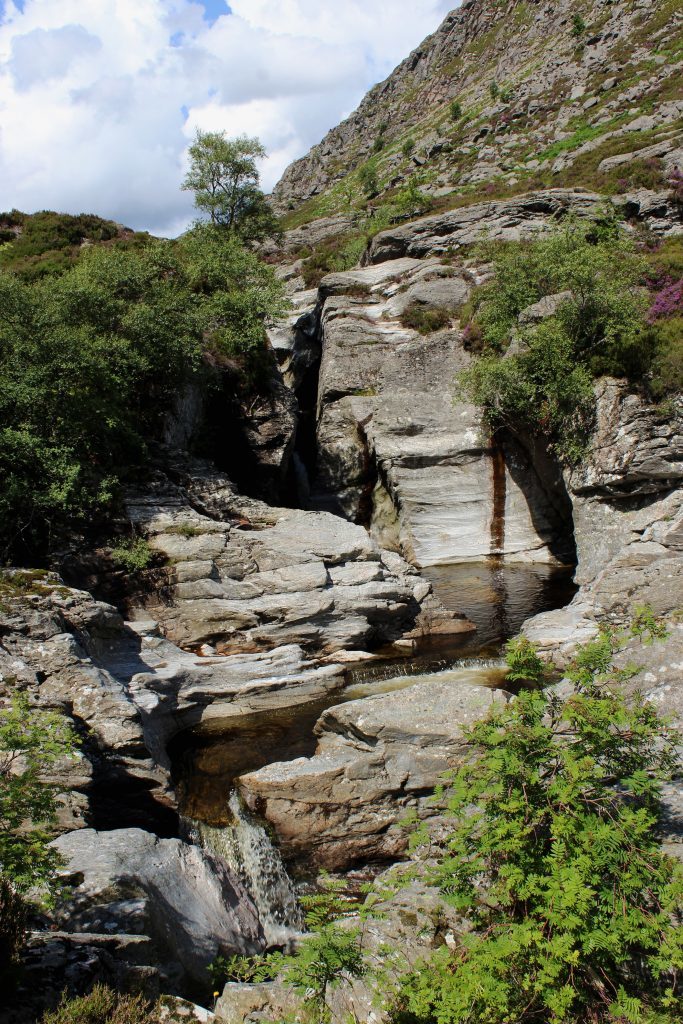 The glen soon narrows again, the path crossing the calm Water of Mark before rising above a succession of thundering cascades and inky black pools etched deeply into the bedrock.
There are two main sets of falls. The lower ones are steep and narrow, slim spouts of white water jetting down through slender chasms into frothing cauldrons.
Upstream, the higher falls are equally dramatic but more accessible, the pools perfect for a paddle or wild swim on a hot day.
Between the pair, concealed in a maelstrom of boulders at the top of a swathe of grass, lurks Balnamoon's Cave, bolthole of Jacobite James Carnegy, 6th Earl of Balnamoon, who was forced into hiding after the Battle of Culloden.
A dark, damp and rather poky howff, Queen Victoria would certainly not have been amused at the prospect of bunking down here on her travels through Angus.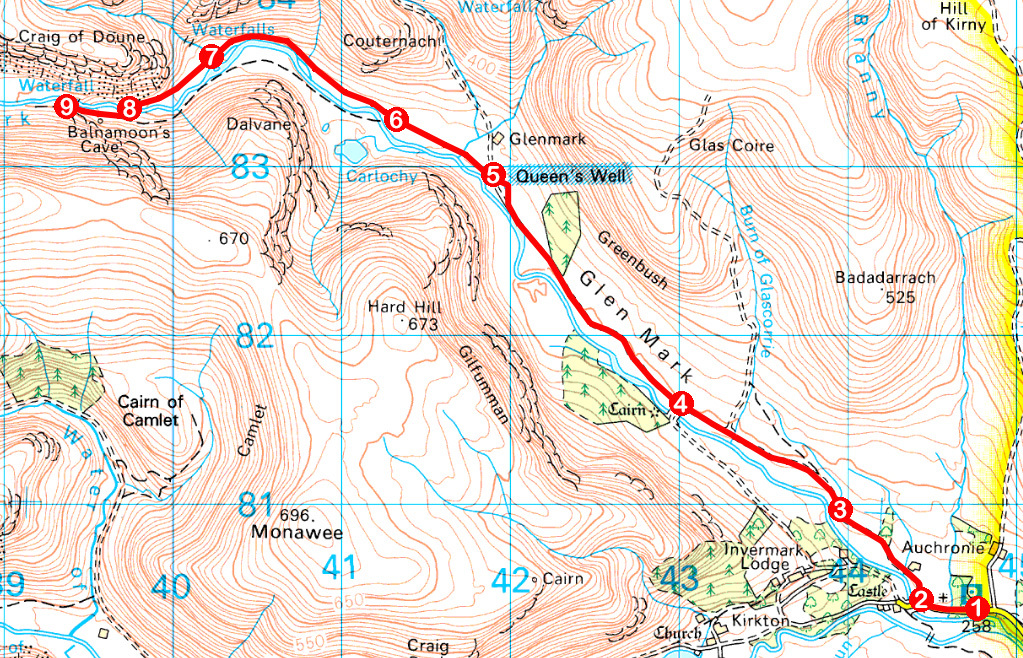 ROUTE
1. Walk 300m west along road, passing Lochlee Parish Church.
2. Turn right, following track signed for Queen's Well and Mount Keen. Where track forks below House of Mark, go left, passing through metal gate and by woodland to cross moor beyond.
3. Pass through high metal gate and continue on main track, ignoring tracks branching right.
4. Go straight ahead, ignoring track dipping left to bridge.
5. Branch right on grassy path to Queen's Well. Re-join main track and, just below stone cairn, go left on initially grassy track, fording stream in 250m.
6. Where track forks, branch right and follow track to its end. Continue on riverside path.
7. Cross Burn of Doune and continue south-west on slim path over grassy plain.
8. Cross Water of Mark downstream from waterfalls and ascend path above falls.
9. Retrace steps to Invermark.
INFORMATION
Distance: 14km/8¾ miles
Ascent: 220m/720ft
Time: 4 hours
Grading: Moderate walk following good valley tracks and paths with little strenuous ascent. Keep dogs under close control due to sheep grazing and take care exploring waterfalls on Water of Mark as there are steep, unguarded drops
Start/finish: Invermark car park, 6km west of Tarfside, Glen Esk (Grid ref: NO 447803)
Map: Ordnance Survey 1:50,000 Landranger sheet 44; Ordnance Survey 1:25,000 Explorer sheet OL54
Tourist Information: Gateway to the Glens Museum, 32 High Street, Kirriemuir DD8 4BB (Tel 01575 575479)
Public transport: School bus services between Edzell and Invermark are available to the public