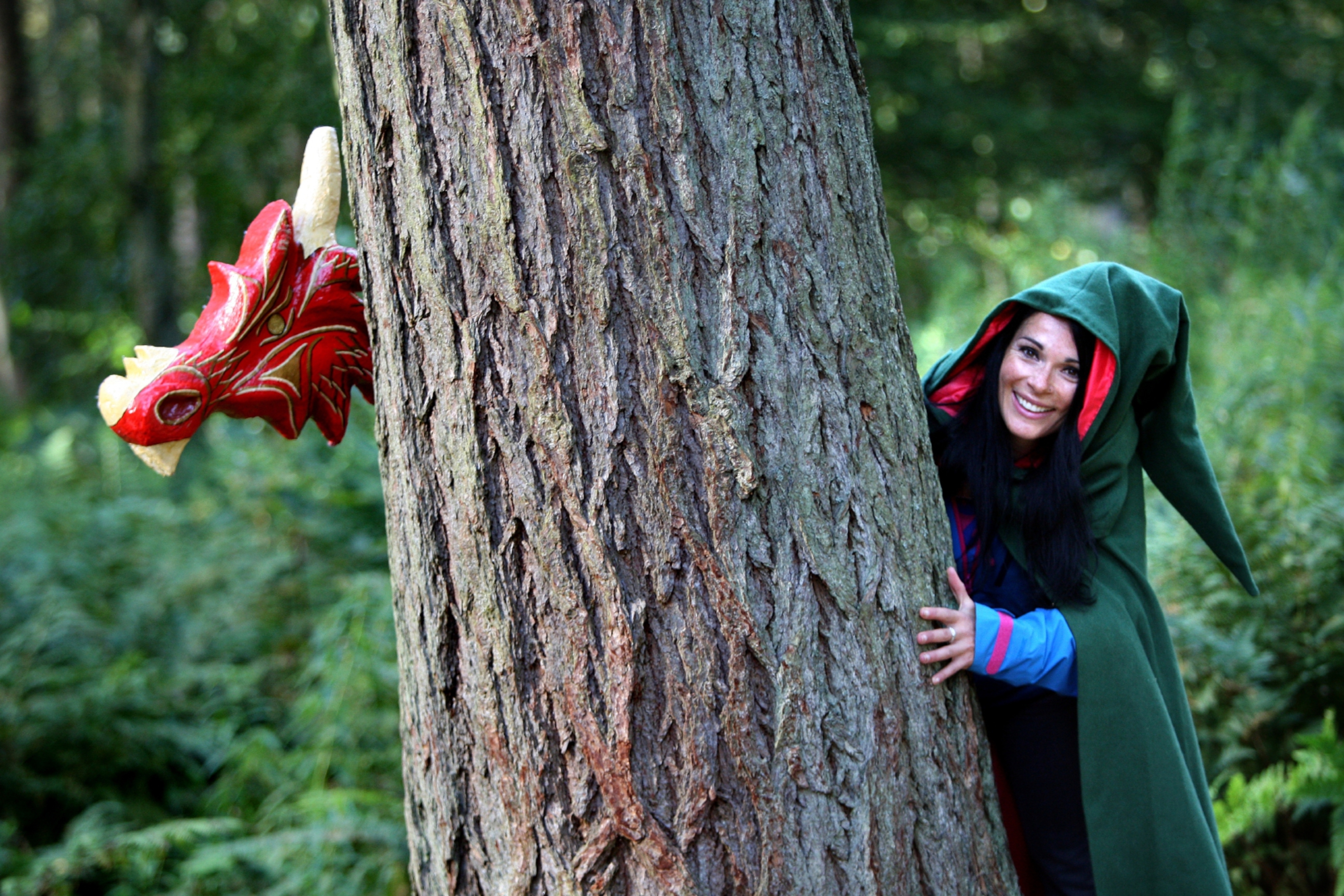 If you go down to Monikie woods this month, you're sure of a few big surprises….
Trolls, a fairy glen, a path of giant spiders and talking, magical creatures – right here in Courier Country.
Discover a parallel universe when you visit Monikie Country Park throughout October as Dragon Matrix, the high-tech adventure in the woods, returns for a second year.
The 2016 mystical spectacular will see visitors embark on a quest to track six dragon stones, stolen from the Museum of Dragons, a brand new installation in the woods of Monikie from October 5 until the end of the month.
The show will incorporate cutting-edge Augmented Reality (AR) technology –  a technology which has exploded globally with the success of Pokemon Go – alongside more traditional theatrical treats.
When downloaded onto smartphones or tablets, the Dragon Matrix App reveals a world of talking, magical creatures, trolls, wizards, cats and fairies, which users can scan and snap for social media, friends and family.
The App itself has been built and designed by Lanarkshire-based Colin Purves of itsalivedesign.co.uk who, through some clever mathematics, has managed to propel the 3D creatures into Monikie woods via cutting-edge computer technology.
Edinburgh theatre company Vision Mechanics is once again creating the event, which will see the woods lit up and inhabited by huge, illuminated installations against a backdrop of music, stunning lighting and giant figures.
When I meet up with artistic director Symon Macintyre in the woods ahead of the opening night, he's bursting with excitement.
To get into the spirit of things, he suggests I dress up in a voluminous cloak and take on the role of a member of the Dragon Protection League.
My duty, Symon tells me, is to protect the forest and all magical creatures against poachers and those who kill dragons and use their bodies for potions and medicines.
"It's a bit of a fantasy game with trolls and dragons but there's a strong underlying message about protecting the environment," he says.
I power up the app, use the scanner function, and up pops a flying, talking fairy who advises me to "lie down and sleep"!
The mind boggles as to what other creatures visitors will meet when the event officially opens on Wednesday.
Symon says it will be a magical adventure for people of all ages.
"I'm a storyteller and theatre maker and I felt the event needed a narrative thread.
"Dragon Matrix shows the exciting potential to tell stories in a different way and play with people's imagination. We had a fantastic time creating the new creatures, and it's amazing hearing them speak. This is a three-year project and next year, they'll become more integrated into the storyline.
"Essentially, people use their mobiles to look for missing dragon stones taken by hobgoblins and scattered throughout the woods. There's lots to explore while you track the stones and you learn the magical world is under pressure from poachers and degradation, just like our own."
Organisers will plough 5% of their profits into Trees for Life, a charity which aims to expand and link the ancient pinewoods of the Caledonian Forest, one of Scotland's most important forest ecosystems.
"The message is that we need to look out for the magical environment and we're delighted to be giving back to the woodlands of Scotland which create such stunning backdrops for many of our events, particularly Dragon Matrix," says Symon.
"All of Vision Mechanics' activities have a strong ecological message and with Dragon Matrix, the story which runs through it is about protecting endangered species and their habitats, through the work of the Dragon Protection League, so it sits nicely with the charity's aims."
Symon is a strong believer in taking theatre into the community: "It's about trying to get theatre into spaces, whether a forest, on a beach, or in a local community centre. I create theatre I enjoy and I like the flexibility that spaces outside the theatre offer."
info
Dragon Matrix is supported by EventScotland, and ANGUSalive. For the first time, the event is also supported by The Space, which works with artists and arts organisations to support them to create great art and reach new audiences using digital technologies and platforms.
Last year saw the first Dragon Quest (it was renamed Dragon Matrix for 2016) attract more than 5,000 visitors to the Angus park.
Plans are afoot for a very special Halloween dress-up night in the woods – watch this space! dragonmatrix.org.uk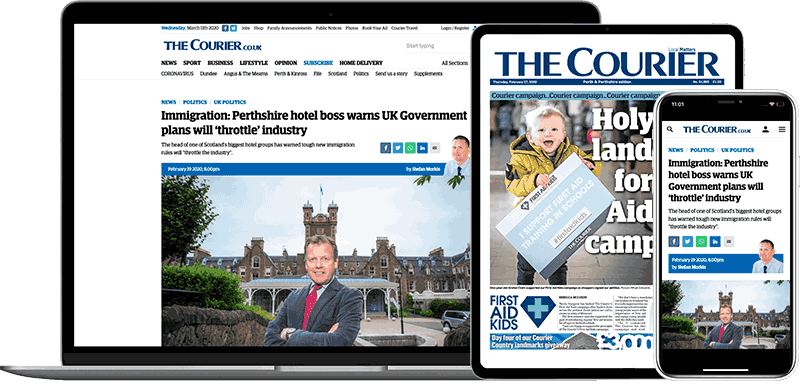 Help support quality local journalism … become a digital subscriber to The Courier
For as little as £5.99 a month you can access all of our content, including Premium articles.
Subscribe