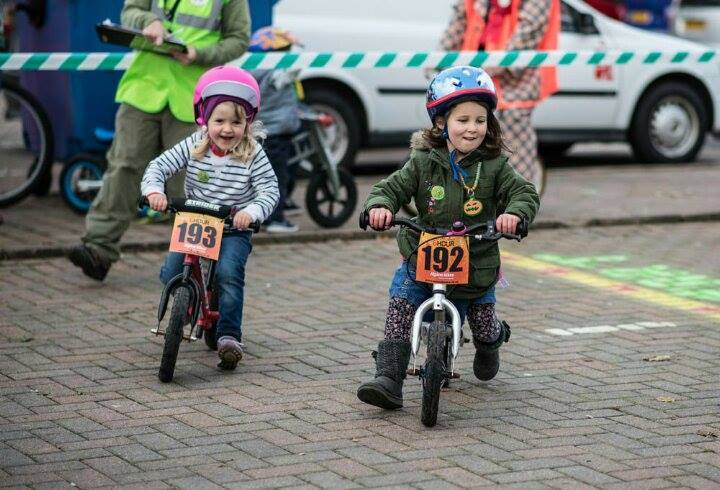 I have had a long season guiding cyclists around Europe this year. As I write I am in my second week in Sardinia with 10 more days to go before I return to the UK.
From Scotland to England, Geneva to Nice, Corsica and the Massif Central; I've been extremely lucky to travel to some of these spectacular places to ride a bike and occasionally. I've even managed to get some time off to actually ride my bike for pleasure too. Usually however my job as a guide is in a vehicle offering back-up support. GPS navigation has transformed the way that guided cycling trips are run and groups no longer need to rely on a guide to be at junctions to ensure they are going the right way, or re-group at the tops of cols.
Portable GPS devices along with a paper copy of directional notes mean that riders can navigate their way around even the most demanding network of roads with ease.
That doesn't mean that a guide's role is now defunct. GPS devices are not infallible and there are occasions when they malfunction. On these occasions I will get a call with a vague description of where the rider is such as "near the top of a hill somewhere". On one occasion we got a call from a rider who was confused that a tunnel had appeared before him on a route.
It turns out that his GPS system had reset the route to the quickest way to the hotel after he had gone off-course. This new route led him to the mouth of the Mont Blanc tunnel near Chamonix. Luckily he had the sense not to venture inside.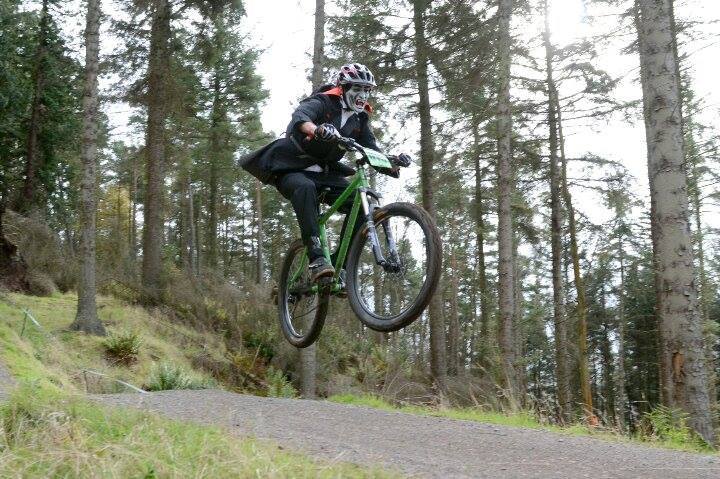 Navigation is only part of a guide's role and although I receive a fair share of friendly abuse from friends about my "apparently" leisurely job it actually involves long days with a lot of hard work.
I usually start around 6am and by 6:30am I am getting the support van re-stocked with fruit and water for the day ahead. It is not long after that I have the tool box out making adjustments to rider's gears and brakes, changing tyres and making sure that our hire bikes are ready to ride.
After a quick breakfast I am out on the road by 8am supporting the first riders on the route. The logistics of this can be quite complicated as my fellow guide (in a second van) tracks up to 20 riders over cols and down descents, through forests and winding around small Sardinian village streets. The time gap between the front riders and those at the back can often be up to four hours which can stretch our resources in making sure everyone is still on route, fed and watered.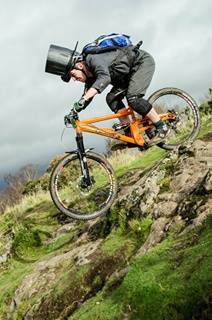 Punctures and other mechanical issues add to the complications of the day and occasional crashes call on our first-aid skills. Once we have everyone back at the hotel and I have transported their bags up to their rooms I need to prepare for the evening briefing. At 7:30pm we sit down for dinner after which I usually have the laptop out to re-programme clients GPS devices which have crashed, or accidentally deleted files during the day.
By 11pm my day is finished and if I am lucky I am sharing a room with another guide who doesn't snore. By 11:01pm I am setting my alarm for 6am the next morning and sound asleep by 11:02pm.
It's a tough job (honestly), but I wouldn't change it.
Where to Ride?    The Fair City Enduro – Perth
Suitable for?          Downhill mountain bikers
Description           The Fair City Enduro takes place today around Perth with many of the downhill event stages taking place on Deuchany and Kinnoull Hill. The event has been running for several years now and has built a reputation for great riding and even more fun. Running so close to Halloween there is also an emphasis on riders racing in fancy-dress making it a great event to go along and watch. Added to the spectacle of "Dracula" hurtling down a mountainside on a bike the family friendly event has a host of other attractions that make it a fun day out, including a huge wooden bike track with timed lap challenges, a balance bike race, face painting and prizes for kids who turn up in fancy dress.
A day pass for all the activities is £5