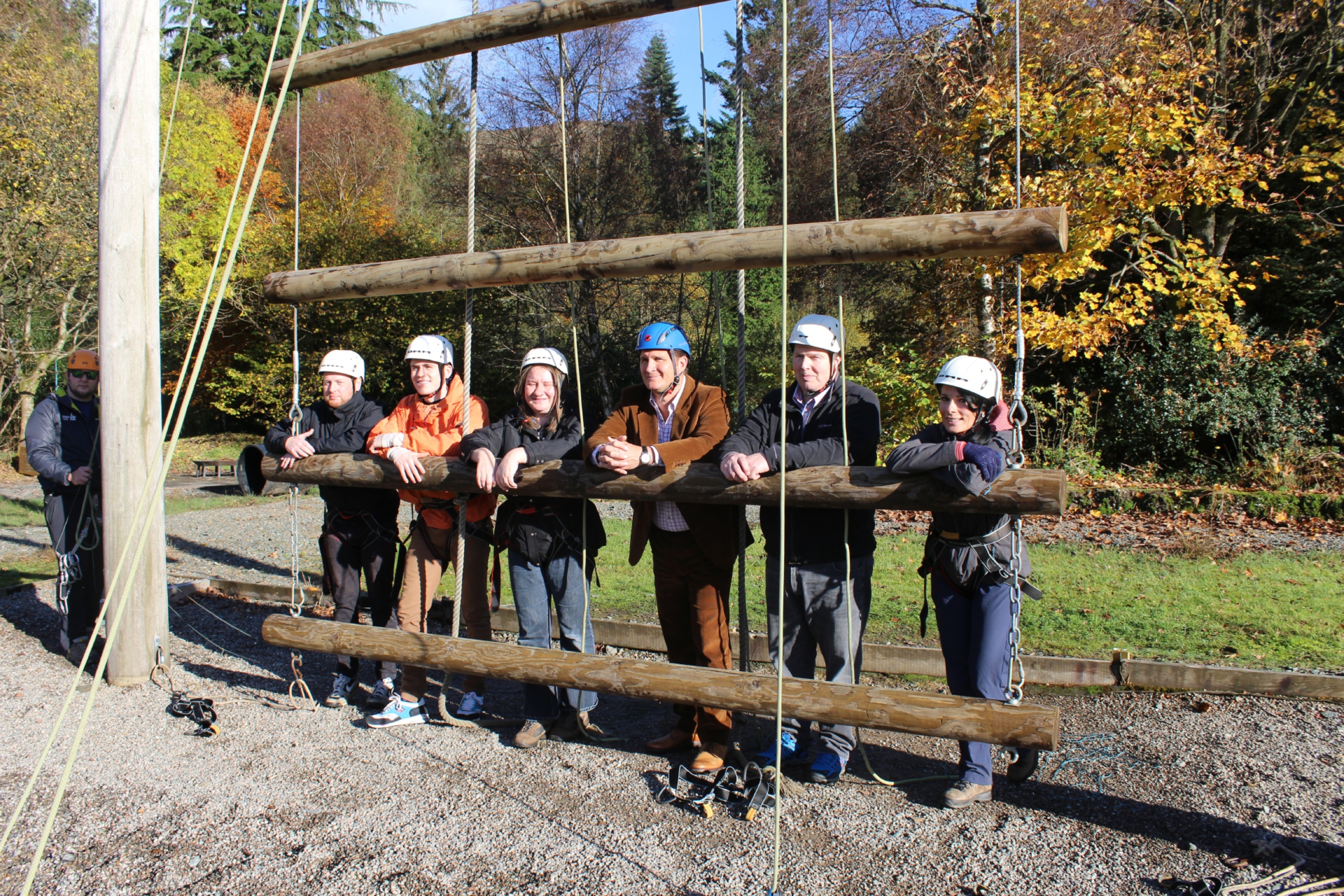 There's a lot more to being a member of Scouts Scotland than collecting badges and singing round the camp fire. As the organisation seeks more volunteers, Gayle Ritchie experiences a day in the life of a 21st century scout
I'm dangling 40ft in the air on a wobbling, suspended ladder while being flanked by two scout leaders.
Neither of them are sporting woggles and there's a distinct lack of dyb, dyb, dybing, which is good, because that would be rather distracting.
Way down below, a group of people – including Scouts Scotland honorary president Chris Tiso – is shouting encouragement.
"Great stuff! Keep on going! You can do it!" hollers Chris, as I quiver and quake my way up to the next rung.
No, I'm not taking part in an episode of Gladiators or Total Wipeout – I'm spending a day at Scouts Scotland's Lochgoilhead National Activity Centre in Argyll.
The aim, I'm told, is to find out about 21st century scouting and channel my inner Bear Grylls.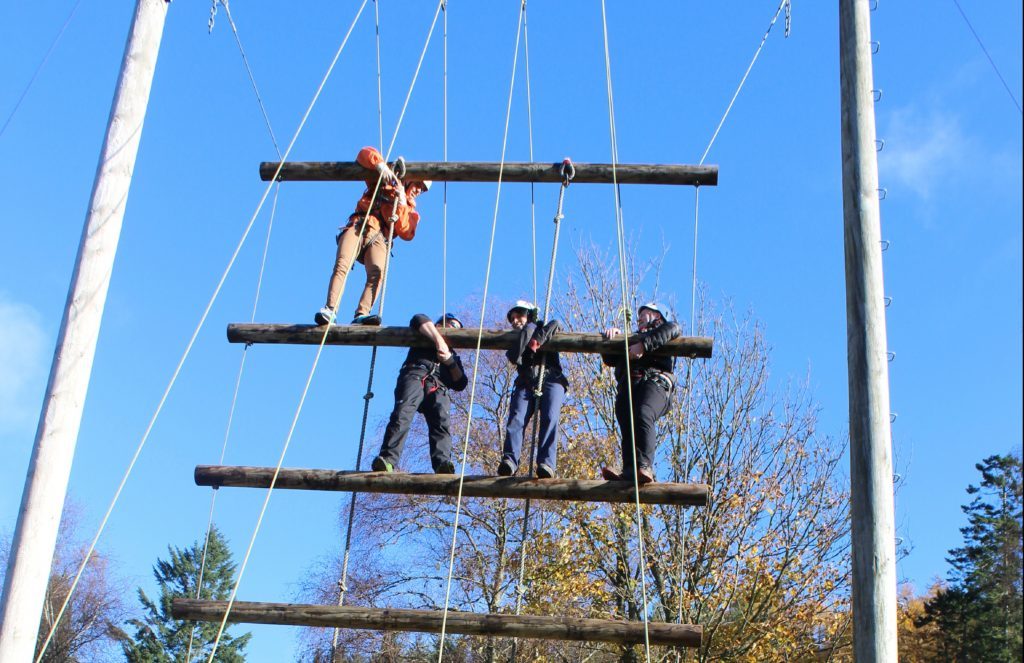 That's why I find myself in a helmet and harness at height – and as someone who hates heights, it's something of a challenge.
As I climb higher, Steven Maclennan – who is a Scout Network member and SHQ Commissioner for Youth Involvement – offers me a hand up and some words of reassurance. It's kind of like team bonding.
Abseiling down to terra firma, the sense of relief is tangible.
Next on the agenda is bushcraft. Instructor Kenneth Noble takes me through the basics of starting a fire and then over a cup of hot chocolate and a toasted marshmallow I find out more about the world of scouting.
First up, there are a load of misconceptions. Thought scouts didn't have any female members? Wrong. Nearly half of this year's new members (47%) are girls and women.
Thought all scouts did was collect badges, attend church services and go camping? Wrong again.
Scouts are involved in everything from watersports to gang shows, marching bands and orchestras, plays and pantomines, orienteering and caving, as well as traditional scouting skills.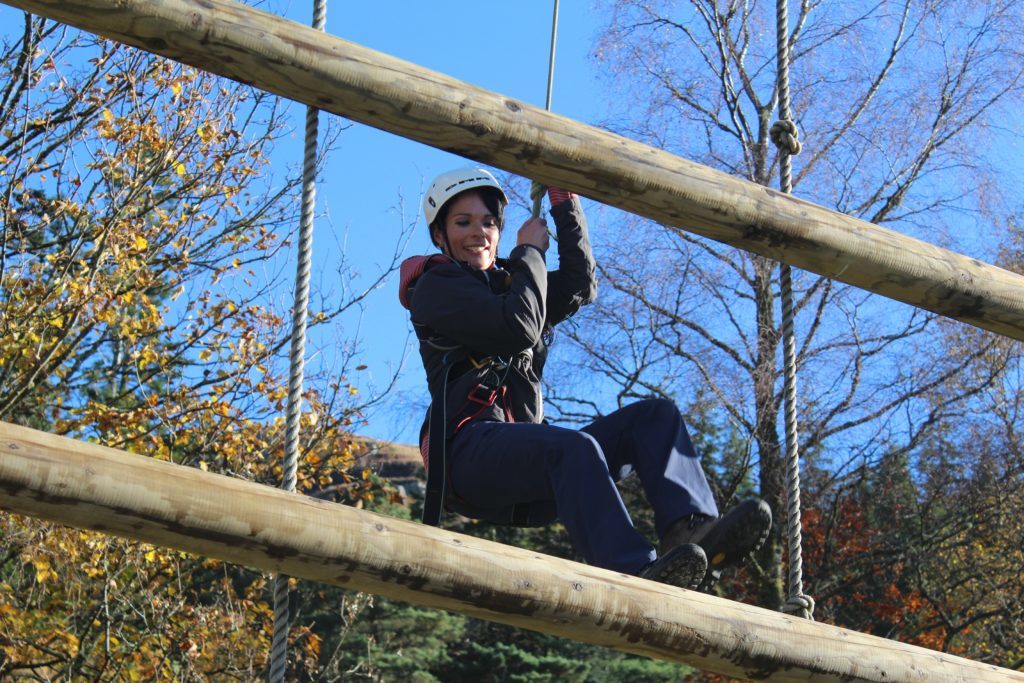 They also work on projects with an environmental focus and travel a lot; there are international trips to build schools and work with communities, with recent visits to Cambodia, China and Nepal.
Later, when I leaf through the autumn edition of the Scouts Scotland magazine, I read a feature about a scout who is transgender.
Clearly, the organisation – which once only accepted boys and required a promise of duty to God – is much more inclusive these days, and welcomes all young people and adults, regardless of sexual orientation and faith.
"We know scouting makes a tremendous difference to young people and adults who become leaders," chief executive Katie Docherty tells me.
"It's gives them skills for life. It's a modern organisation in which young people have adventures, often outdoors. It teaches resilience, is character-building, boosts confidence and employability and it gets thousands of kids off the streets."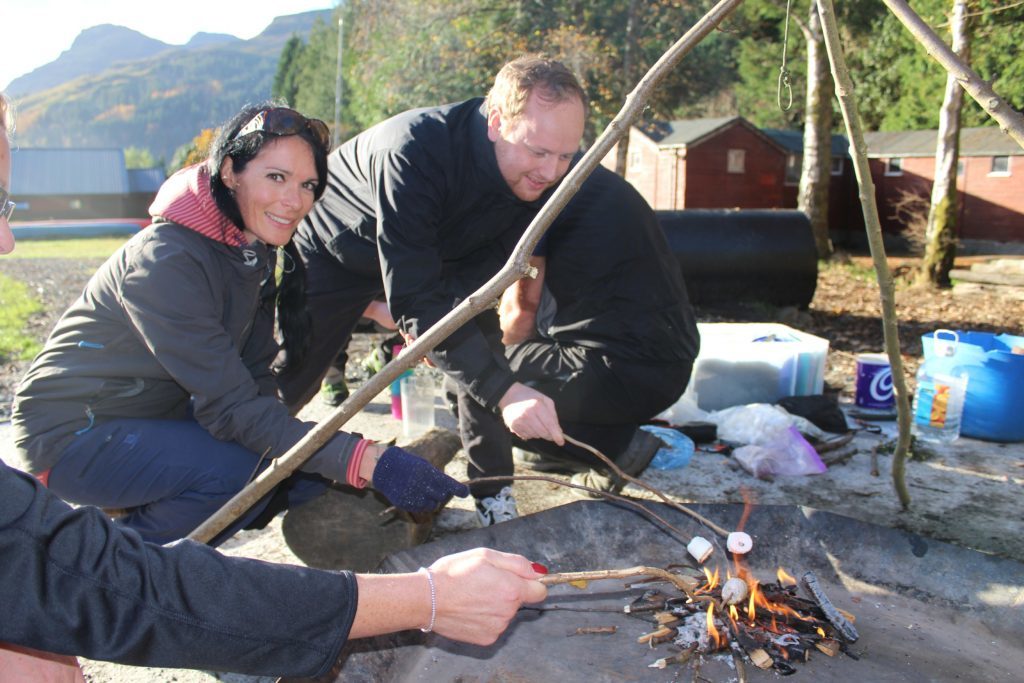 Katie, who lives in Dunfermline, where her son is a Beaver Scout, says with around 3,000 young people on the waiting list to join the movement, there's a major drive to recruit volunteers to help out.
"Scouting is growing in popularity, but because the demand from young people far outstrips the numbers of adult volunteers, thousands of young people are still waiting to sign up," she says.
"We really need more volunteers to come along and get stuck in. They'll love it!"
During my time at Lochgoilhead, it's easy to see the appeal. The centre is surrounded by lochs, mountains, forests and burns, and scouts can take part in everything from sailing, kayaking, canoeing, raft-building and power-boating to orienteering, rock climbing, hiking and abseiling.
For many kids, coming here will be the first time they've been out of the city and experienced unpolluted dark skies, stars and silence.
"Sometimes it scares them," says bushcraft instructor Kenneth. "Some will have never seen a cow or been to the country. But after they've played torch tig and run about, they love it. It's amazing to see their willingness to learn."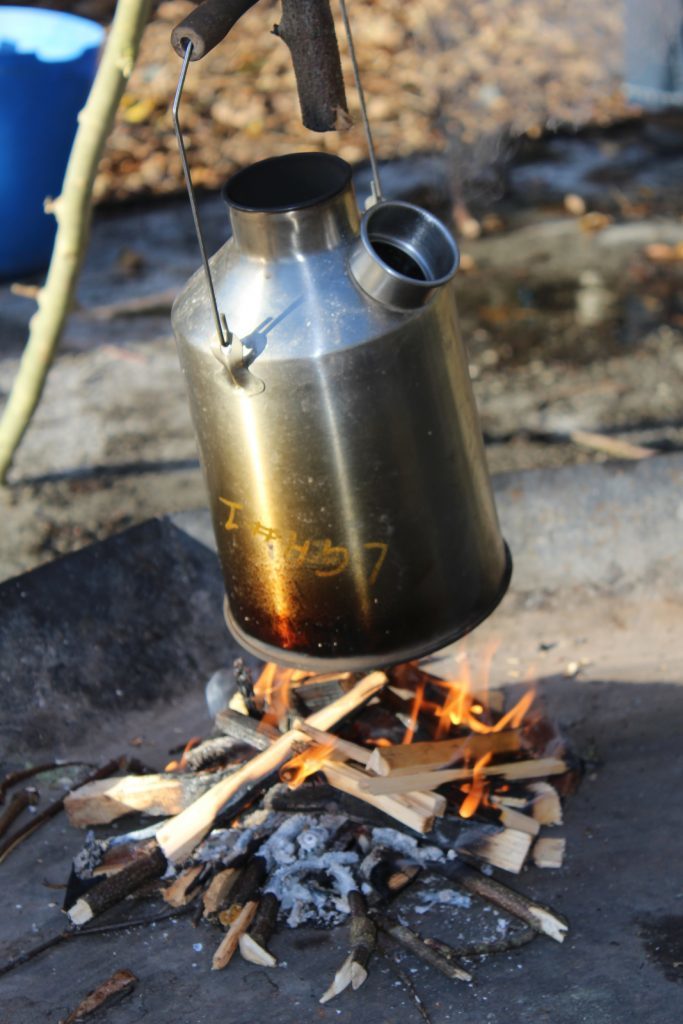 Chris Tiso reckons the scouting movement is as relevant today as it ever was although he admits it has a "little bit of an image" to shake off.
"It's done a great job of holding on to its guiding principles and become relevant to changing modern society," he says.
"It's not all about badges and it's not all about boys but I think many of us did have that perception and a great many still do.
"There's a lot going on below the radar in order to adapt, reinvent and contemporarise scouting in Scotland – to make it more relevant and more accessible.
"There's a fantastic history and heritage with the scouts and it's got some tremendous principles. There are some extraordinary people involved who give up a huge amount of time to the scouts, voluntarily. It's such an enjoyable and rewarding movement that perhaps that's no surprise."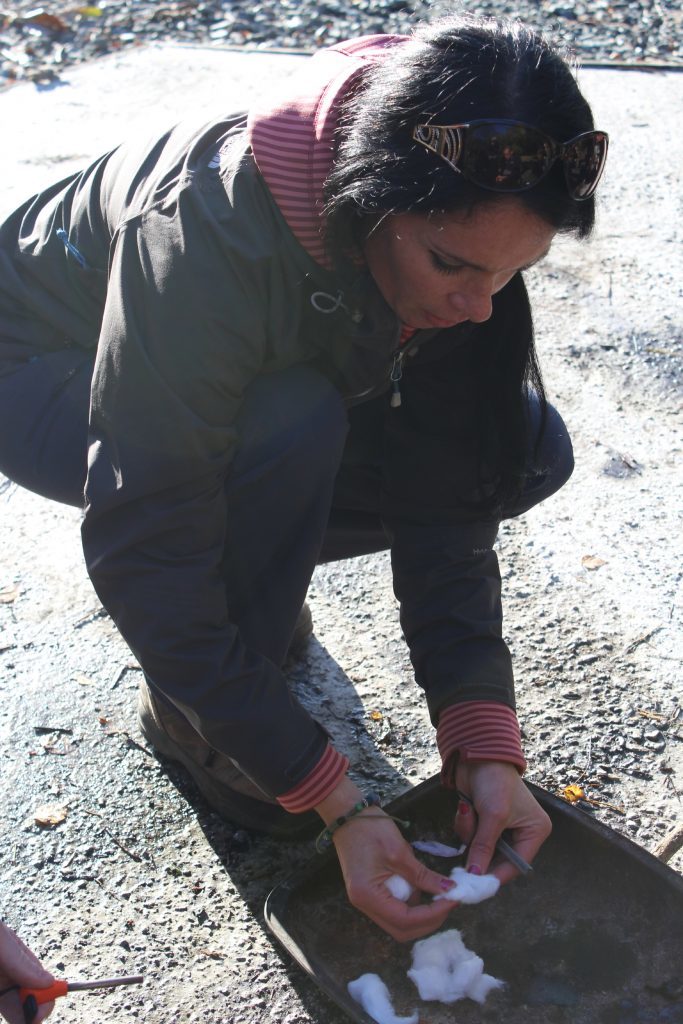 info
The Scout Association offers adventure and activity to almost 450,000 young people across the UK. The movement is the largest co-educational youth organisation in the world, with more than 31 million Members in 216 countries and territories.
Scouts Scotland has three national activity centres – Lochgoilhead in Argyll, Meggernie in Glenlyon, and Fordell Firs in Dunfermline.
Scouting is all about having fun, making friends and learning new skills. The aim is to help young people reach their full potential as active members of the community who are self-reliant, caring, responsible and committed.
Scouting is open to all young people, girls and boys, aged six to 25 of every faith and background. There are plenty of opportunities for adults to become involved as leaders, assistants or administrators. www.scouts-scotland.org.uk